The dog days of summer make it too, too hot to cook, let alone eat hot food. Get in and out of the kitchen with these super dinner salad recipes.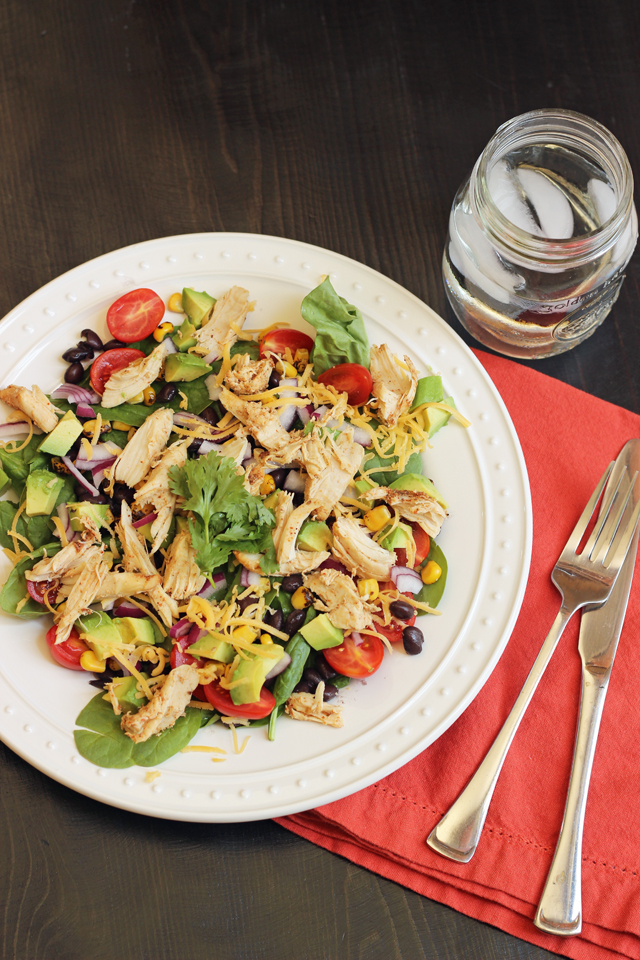 Our summer weather hasn't been too cool and breezy of late. We don't have AC, and afternoon temps in the house have hovered far above the 82 at which I would have set my imaginary air conditioning to kick on. This means that I am quite the wilted flower by the time dinner rolls around.
And not in the mood to cook.
One of my favorite hot weather meals is the fabulous dinner salad. It's the perfect one-dish dinner to help you feel cool and breezy even when the temperature dial would say otherwise.
The main dish dinner salad has a lot of things going for it:
It's very make-ahead.
It's cool and refreshing.
It incorporates loads of fresh vegetables which everyone agrees are good for you.
It tastes great.
I've got a great lineup of dinner salad recipes for you to try over the next couple months while summer lingers. Plus, 4 must-have kitchen tools to help you enjoy main dish salads more often.
4 Kitchen Tools to Help You Make Great Dinner Salads

Good knives – It's imperative to have a good set of knives for chopping, dicing, and slicing. You don't have to buy a full set; you can do quite well with a chef's knife, a serrated bread knife, and a paring knife.

Big cutting boards – Protect your blades as well as your counter tops by cutting on good counter tops. I have a variety of boards in different colors so I can prevent cross contamination between raw meats and vegetables.

A salad spinner – I prefer to cut my own salad greens, so having a salad spinner really helps. It gets the excess water off the lettuce so they don't get soggy. This is great, especially if you want to make several days of lunch salads in advance.

Plastic containers with lids – These are awesome for packing salads for lunch. I've bought several sets for my husband to take to work or for me to pack my own lunches in advance. They are as durable as glass, but they're disposable, so you don't have to worry about them too much.
Dinner Salad Recipes that are Super for Summer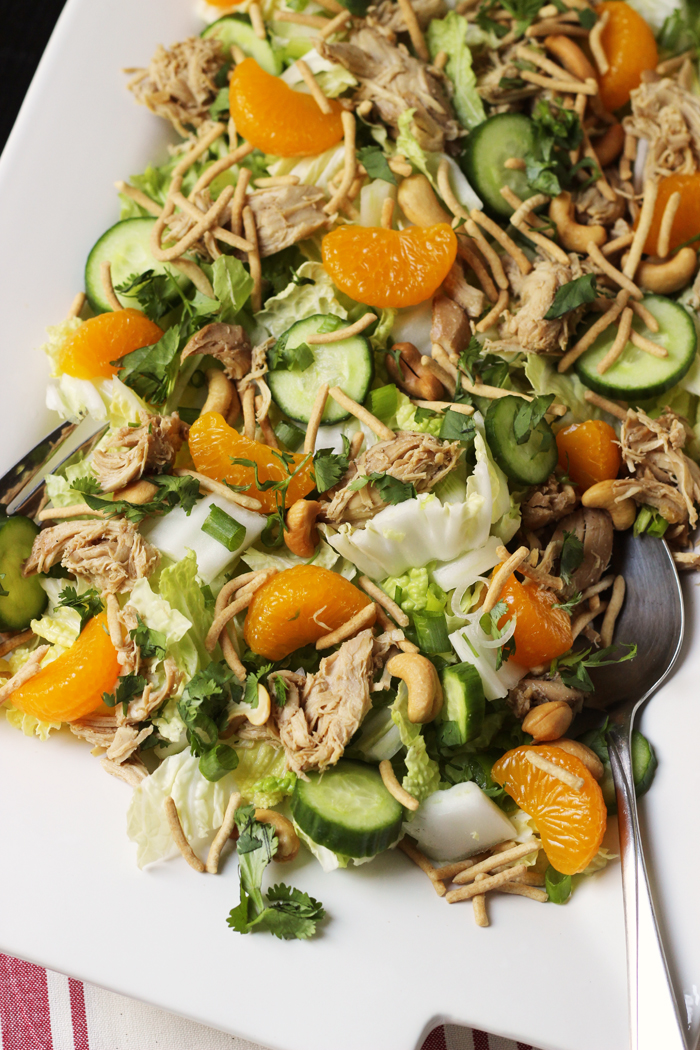 I love make-ahead dinner salads, and this Asian Cabbage Salad with Chicken and Mandarin Oranges is just that. It's full of crunch, thanks to the cabbage, cucumbers, cashews, and chow mein noodles. That makes it perfect for potlucks since it won't get soggy too quickly.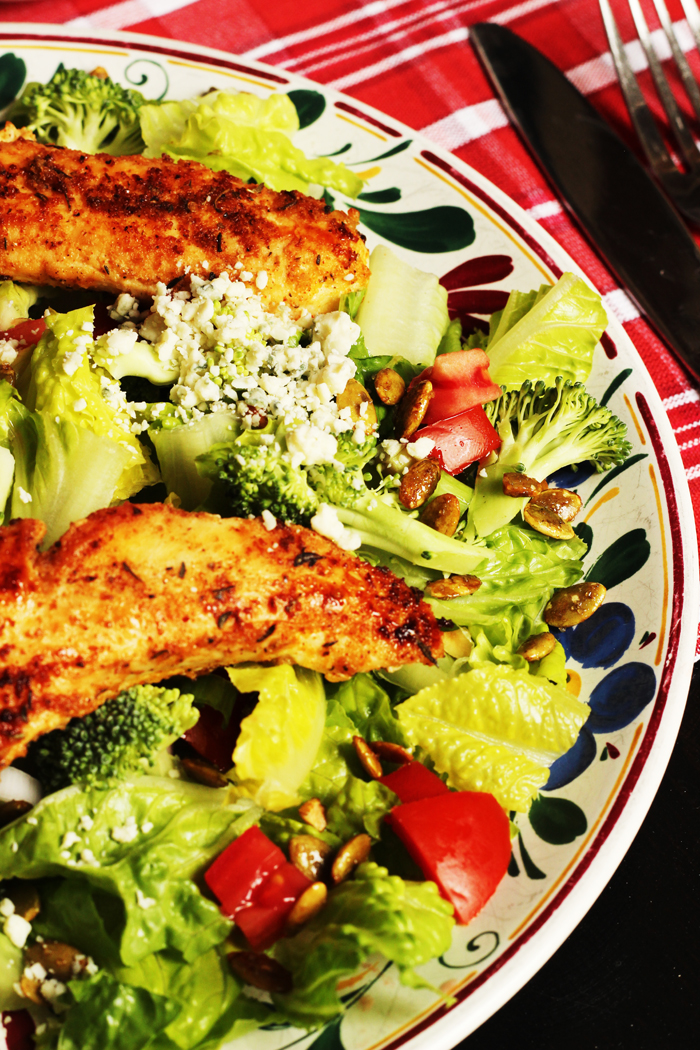 You don't need to get super complicated in order to present a fancy-schmancy dinner salad. I typically start with a bed of greens, a hearty protein, two or three veggies, and then a couple bonus toppings like croutons, cheese, nuts, or seeds. This Chicken Strip Salad with Blue Cheese and Pumpkin Seeds follows that formula, so simple, but amazingly packed with flavor.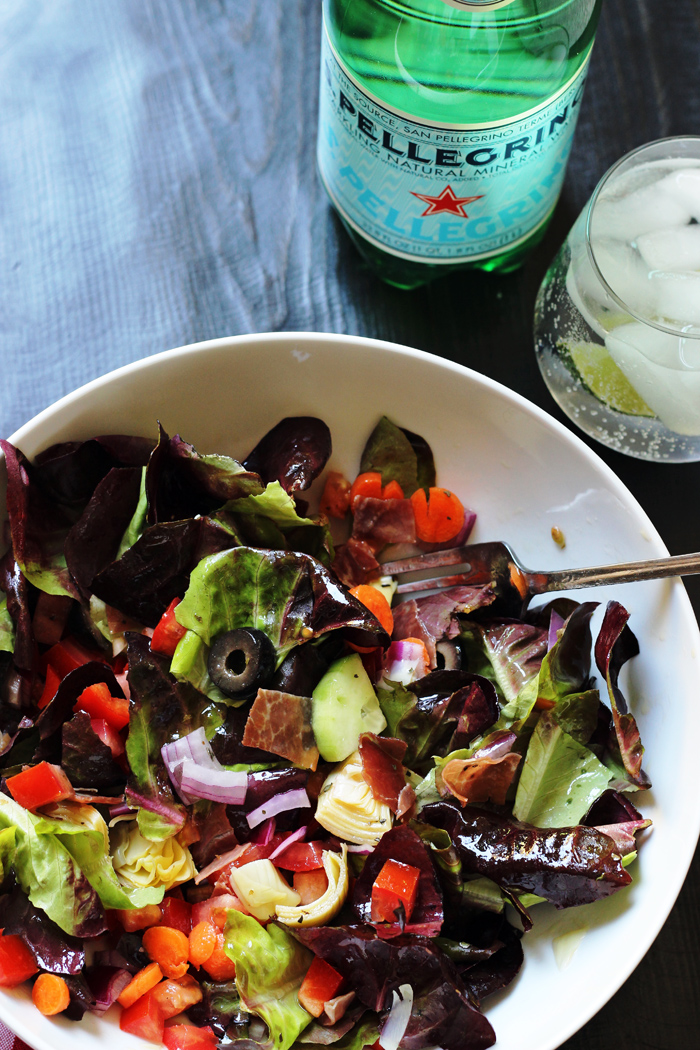 This Italian Salad with Crispy Prosciutto is loaded with vegetables, like red butter lettuce, artichoke hearts, tomatoes, carrots, red onion, cucumbers, and black olives. I took the liberty of adding a bit of charcuterie for a little fun twist.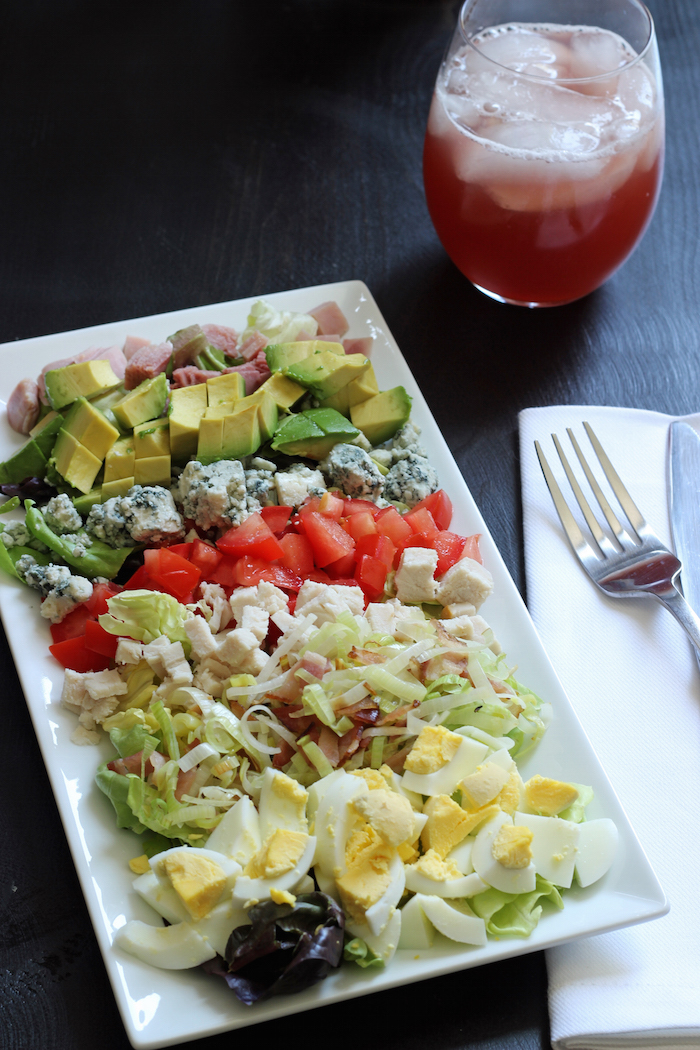 Since I love blue cheese, avocado, and bacon, this Turkey and Ham Cobb Salad is one of my very favorite salads in the whole world. Supposedly, it was invented in the 20's as a way to use up leftovers. Another reason why I like it! It's an ideal dinner salad for warmer weather.
The Salade Nicoise is a classic French salad. I've done my best to recreate it here in a way that suits the American palate and grocery bill. It's composed rather than tossed and features fresh vegetables, tiny salty black olives, and tuna.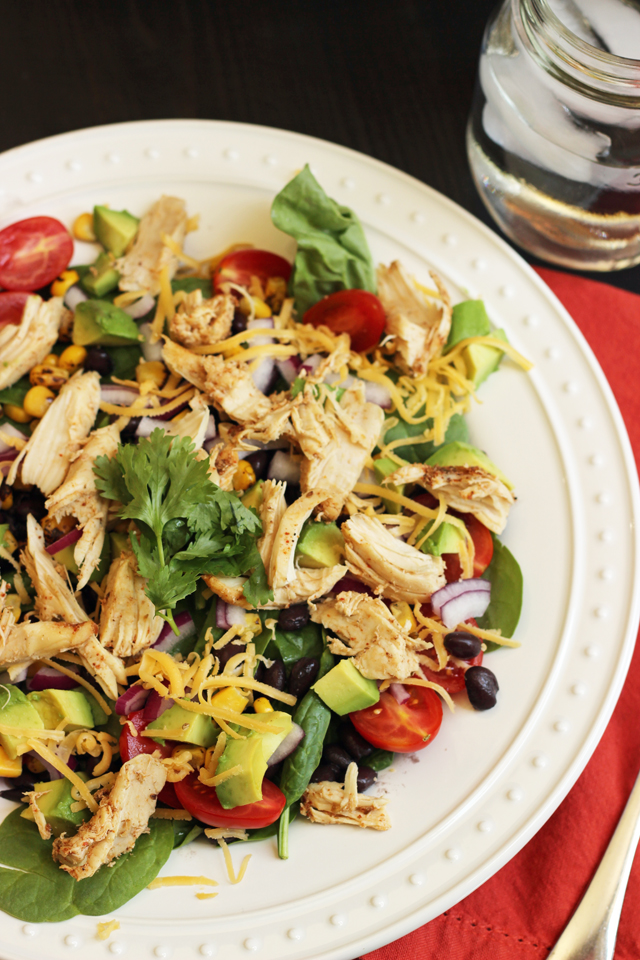 Santa Fe Salad with Chicken, Corn, and Black Beans is one of my lazy mom meals. You've got to cook the chicken and chop a few things, but you should be able to get this dinner salad on the table in 30 minutes.
What's YOUR favorite dinner salad?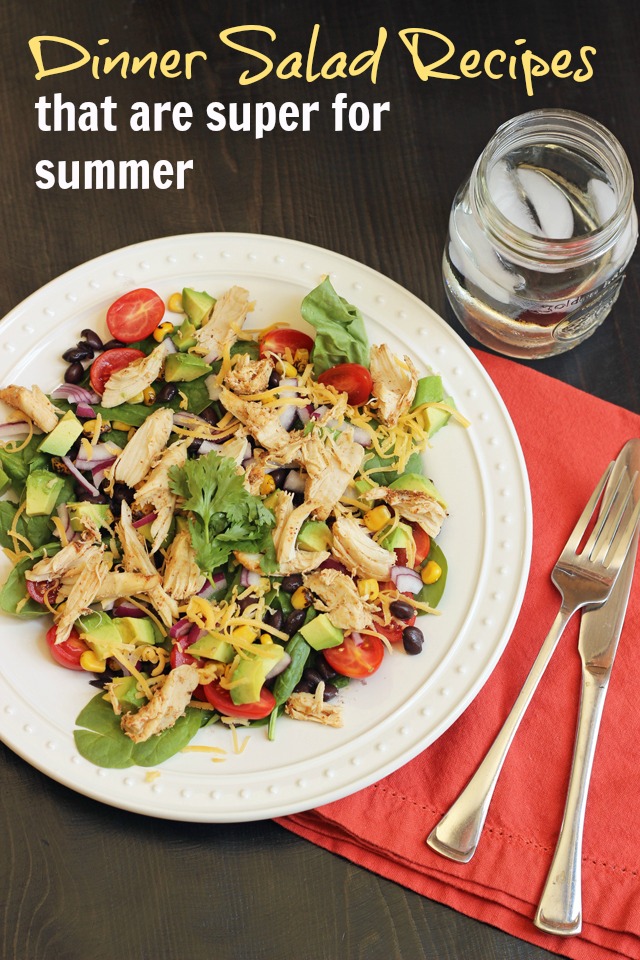 Are you looking for more good cheap eats?