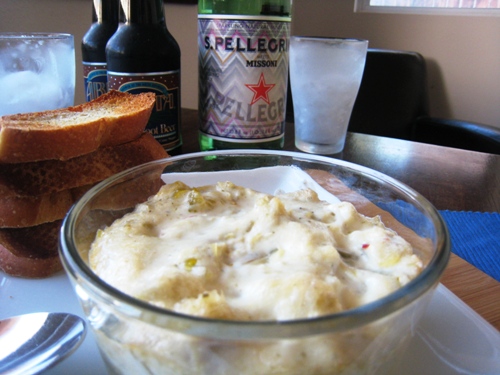 It's one thing to create a welcoming atmosphere when you've invited guests over, but it is quite another thing to do so for our families, for our husbands, those that we see everyday.
I confess that it is all too easy to make extra special efforts for other people, instead of for those that I love the most.
Over the last few years, I've tried to remember to pull out the stops for my family, too. And especially for my husband.
Since he works fairly long days, often doing strenuous work, my husband comes home hungry and thirsty, and I know that he appreciates little touches that welcome him home.
I'm not Donna Reed, nor does he expect me to be, but little things do count.
Like these:

1. A Cool Drink
Whether it's a pitcher of iced tea or Lemonade, providing a cool drink is one way to welcome my husband home after a long day. Not only does it quench his thirst, but it also communicated to him that I was thinking of him while he was gone. Having a stocked pantry full of favorite drinks helps.

2. A Few Munchies
Chips and salsa are always a hit with my husband, as are cheese and crackers, a fruit or veggie platter, or a few healthy cookies. Since he comes home in the mid afternoon, the rest of us aren't yet ready for the evening meal.
It's nice for him to have a something to snack on to hold him over. He can relax while we talk over the day and make plans for our evening.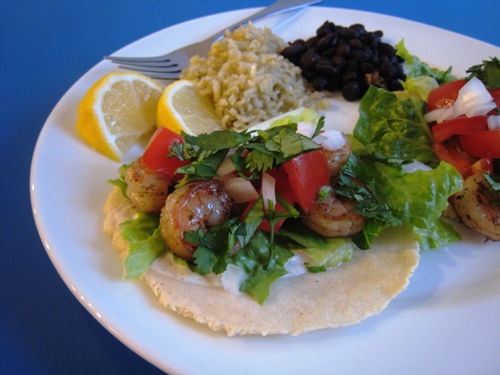 3. A Satisfying Supper
We are a family of eaters. We love to eat together and plan meals together. On his way home from work, my husband usually calls to see if there's anything he can pick up. It's also a time for me to give him a heads up on the dinner plan.
By planning a satisfying supper that I know he likes, I am giving him something to look forward to in our evening. Or to grab a quick burrito in case he hates my dinner plan. 😉
Winning meals include Shrimp Tacos, a Jalapeno Burn Pizza, and Salsa Verde Beef.
These aren't big things. And in some households, they would go unnoticed. But, at our house, food and drink are an avenue of not only refreshment, but also of relationship. We enjoy time spent over a shared meal or snack. And they are a great thing to be welcomed home with.
How do YOU create a welcoming atmosphere?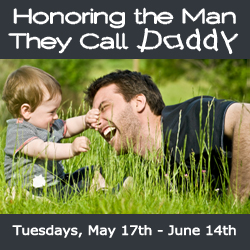 Over the next five weeks, I'm collaborating with a great group of bloggers to share ideas on how to "honor the man they call daddy." Whether it's your own husband, your dad, your brother, or another special man in your life who is a father, these ideas will be thought-provoking and encouraging.
This week we're sharing our different approaches to creating a welcoming atmosphere for the men in our lives.
Be sure to hop around and be inspired: