Doing a Pantry Challenge? Wondering what to eat for dinner? Let's look at your options for pantry challenge dinners so you can use what you have and save money.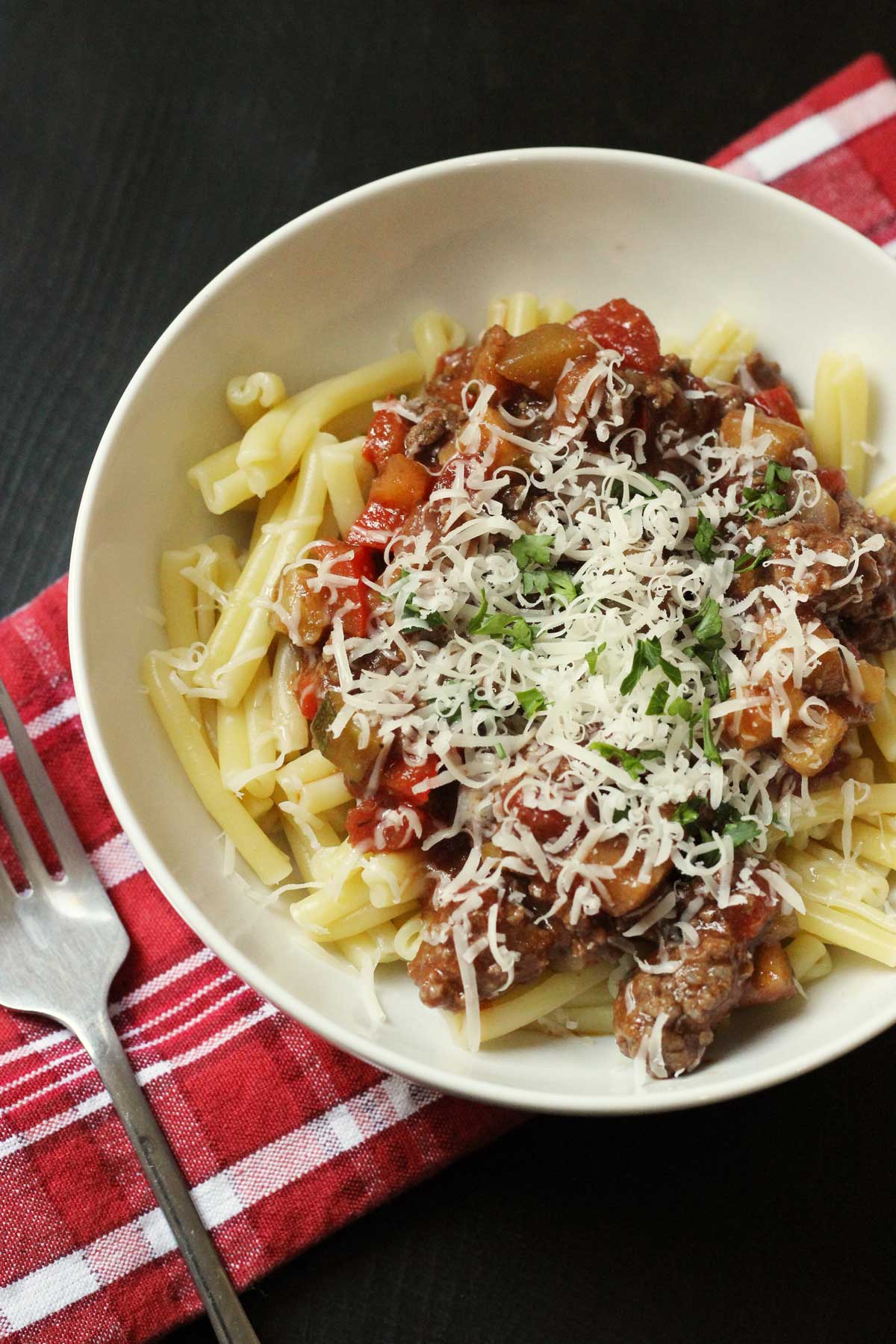 Jump to:
If you've ever watched the Food Network program Chopped, you'll be familiar with the concept of making dinner with a group of disparate ingredients.
During a Pantry Challenge, that's pretty much what you're doing—only it's real life. You don't win $10,000, but you do get the chance to save money.
Depending on who live with, the judging can be pretty harsh. Trust me, as a mom of six, some of them quite picky, I know how a pantry challenge dinner can go terribly sideways—kids crying, mom grumpy, and food wasted.
Not exactly what any of us signed up for when we decided to eat down the pantry and save money.
What to eat for dinner during a pantry challenge?
So, whaddya gonna do? Well, meal planning and meal prep are key when you shop your kitchen for an extended period of time, but there are plenty of solid strategies to help you actually decide what to eat during this season.
If you've taken inventory of your food storage, you should have a pretty good idea of what ingredients are available to you. Hopefully, you haven't gone too far off what your family normally eats, but it happens that you'll find some ingredients that you're not really sure what to do with.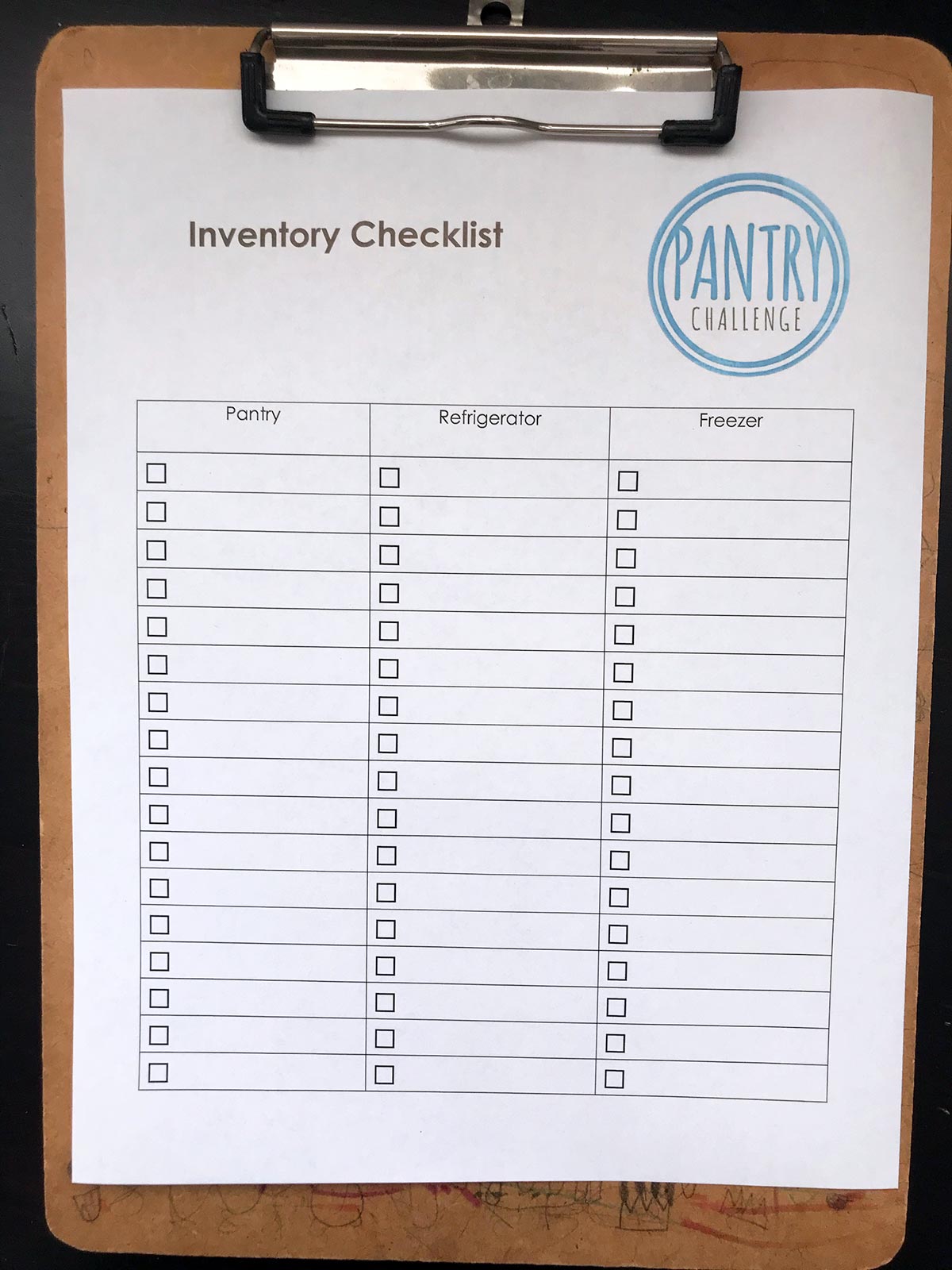 Next it's time to meal plan. When I'm deciding on pantry challenge dinners, I find that it's helpful if I think in terms of the nights of the week. I know we'll have tacos one night and breakfast another night. I fill in each night of the week with some kind of theme, like these:
Make family favorite meals.
When it comes to a focused pantry challenge where you may have to use things you regretted buying, it's always helpful to balance those difficult meals with things you know the family loves. With good luck and savvy shopping, you'll likely have ingredients to make some old stand by's that the family will gobble up.
Serve a festive meal with all the trimmings.
Since we usually do our pantry challenge in January, I often have lots of leftover ingredients from the holiday, such as stuffing, cranberries, and even frozen turkey. You don't need to wait for a holiday. A festive meal is always welcome, especially in the dreary days of winter.
Serve soup and really good bread.
Soup is a fantastic catch-all meal that uses up leftovers and little bits of this and that. Plan on a weekly soup dinner to warm the bones and help you avoid wasting food.
Try a new recipe that uses ingredients you have on hand.
Keep things lively by experimenting with new recipes—provided you don't have to run out to the store to buy more. Chances are you probably have some interesting ingredients on hand that need using. Necessity is the mother of invention, so start inventing some new favorite dinners.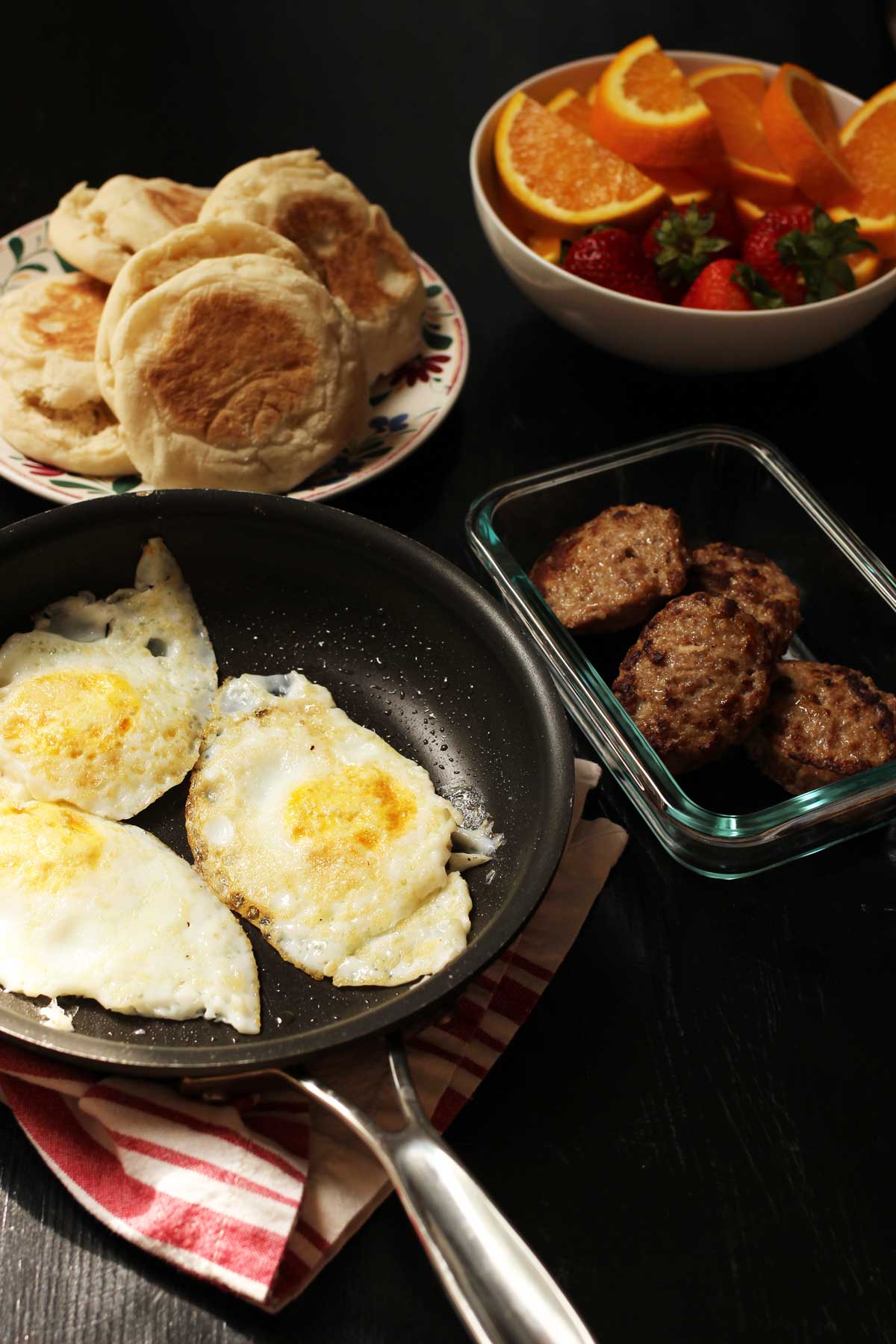 Make breakfast for dinner.
When all else fails, make breakfast. It's easy, economical, and pretty much everyone loves it. Breakfast doesn't have to be cereal for dinner, though it could be. Think about yummy options like Oven Pancake with Cinnamon Apples or a Bacon and Spinach Quiche.
Pantry Challenge Dinner Recipes
Here's what we had for dinner during our most recent Pantry Challenge. You can see that we had several different themes to our meal plans for dinners as well as weekend lunches.