Cheap Crock Pot Meals are a dime a dozen. The interwebs is full of them, but not all of them deliver. Follow these tips and tricks so that your slow cooker recipes are worth your time and effort — every time.
From Slow Cooker Chocolate Cheesecake (yes, it's a meal) to Crockpot Enchiladas, set yourself up for success with these foolproof strategies.
Estimated reading time: 4 minutes
Jump to:
Do you have a love-hate relationship with the slow cooker? It can be nice to fix it and forget it, but often cheap crock pot meals end up tasting the same with a rather homogeneous appearance. As my friend Kay puts it, "Hey look! Brown."
Unfortunate true story.
Many recipes do simmer down their ingredients to look the same, but they don't have to. In fact, you can make quite a few dishes in the slow cooker that can actually be better than their oven or stovetop counterparts.
Benefits
There are innumerable benefits to using your crock pot to prep meals. Consider what takes a long time to cook? What does your family like? Which recipes can you make in bulk? What is designed for slow cooking or braising?
Not only does the slow cooker prep food when you're busy doing other things, it also allows you the freedom to make many commercial pantry staples for just pennies.
Consider chicken stock or dry beans. Happily, the slow cooker does a fantastic job at prepping these so you can enjoy great meals for low cost without having to buy pricier convenience items.
Due to their large size, slow cookers make it easy to prep large batches of food and freeze extra for later. Soup, stews, chilis, beans, and sauces are cheap crock pot meals that can be made in bulk easily so that you can stash the extra away for another time.
Slow cookers also do well braising, which means you can load up on inexpensive, though tough cuts of meat, knowing that you'll make them delicious in the slow cooker.
Tips for Success
Avoid dump and go. While dump dinners may sound nice, they don't often deliver in terms of taste and texture. A quick sauté can give your slow cooker meat dishes a lot more flavor and better texture.
Don't fill the pot more than ⅔ full. You want the machine to operate at its best. Over- or under filling it doesn't allow it to do that. Use the size machine that matches the recipe.
Double check that you've plugged in the machine and set to the right temperature. No one wants to come home to a rotten, uncooked dinner. No one.
Don't overcook it. Check it for doneness at the lower cook time. Use a meat thermometer to see how hot it really is.
Keep track. When you find a cheap crock pot meal that your family loves, take notes. Keep a catalog of recipes you love, noting where to find the recipe, how long it takes to cook, and if you can freeze it. Bonus points for taking a picture and tracking what your family likes best about the dish.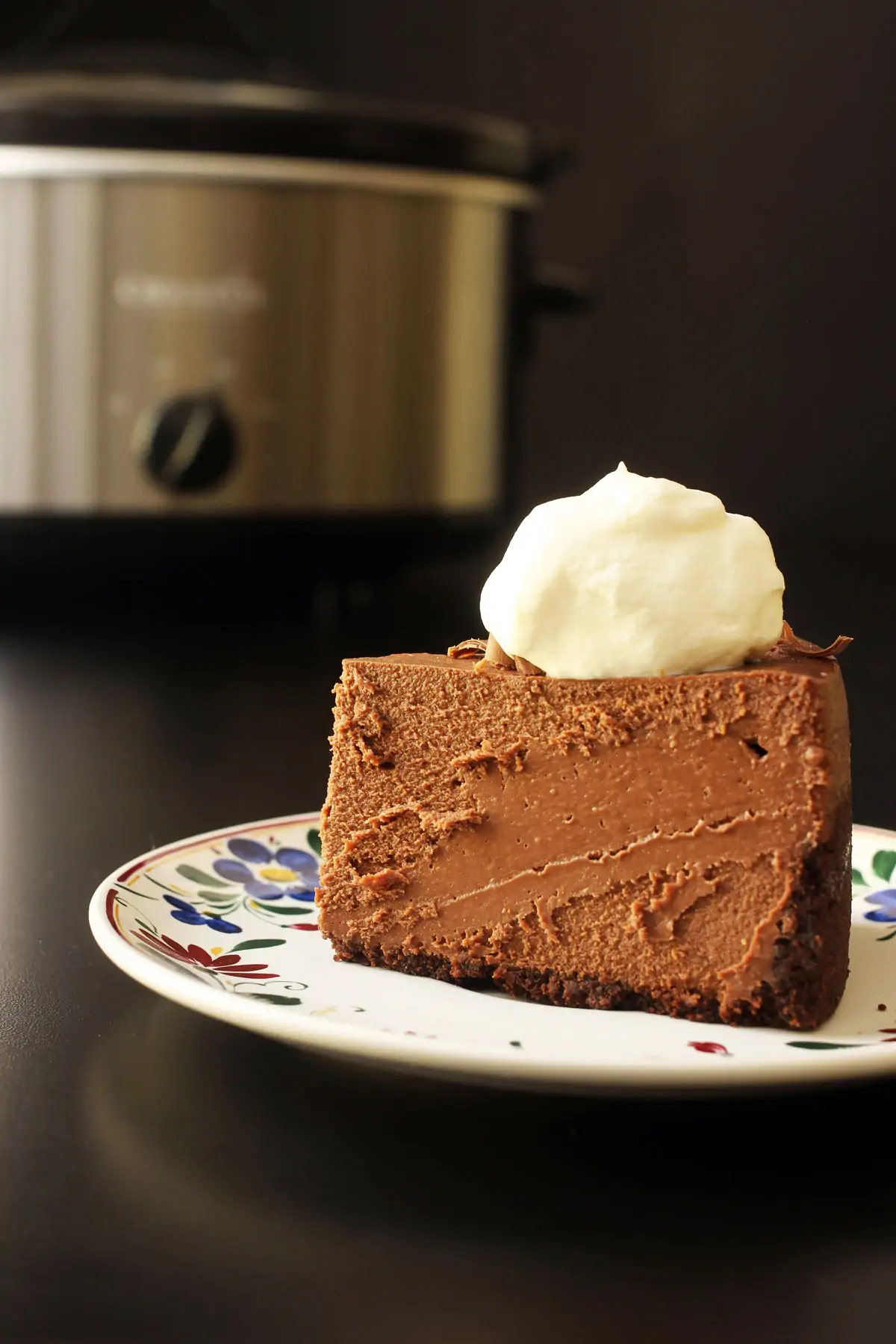 Recommended Recipes
Here on Good Cheap Eats, we care about the good, but we also care about the cheap. Slow cookers can help us do both.
Today I've rounded up these Good Cheap Crock Pot Meals to save you money: 
Main Dishes
Meal Components
Desserts
This post was originally published on September 21, 2011. It has been updated for content and clarity.