They say that it's the most important meal of the day, but unless you plan some Make-Ahead Breakfast Ideas into your menus, it's easy to miss that morning meal. We've got you covered with a grocery list as well as ideas and recipes for Make Ahead Breakfast.
Whether you stir up an Overnight French Toast Bake or a Hash Brown Sausage Breakfast Casserole to bake in the morning or pack a few breakfast boxes, you'll be set for great meals without the fuss and hassle.
Jump to:
Breakfast can sometimes be an afterthought, what with the morning rush trying to wake up and get yourself and perhaps others out the door. And even on days at home, it can be hard to cook so early in the morning.
Rather than relegate yourself to expensive cold cereal every morning, consider building a list of your favorite Make-Ahead Breakfast Ideas. Not only will you reduce decision fatigue but you'll also eat incredibly well.
Why Do This
It saves you time and money! Whether you're feeding early risers, fueling camping adventures and road trips, or just need a hearty meal before the day heats up, having a repertoire of Make-Ahead Breakfast Ideas and the groceries to go with will make life so much easier.
These make ahead breakfast ideas are ideal for travel, easy to eat and simple to clean up. But first, let's check the cupboard.
Ingredients to Keep on Hand
The following are some basic ingrdients to stock as well as some ideas what to do with each. Be sure to scroll down for our favorite make-ahead breakfast recipes.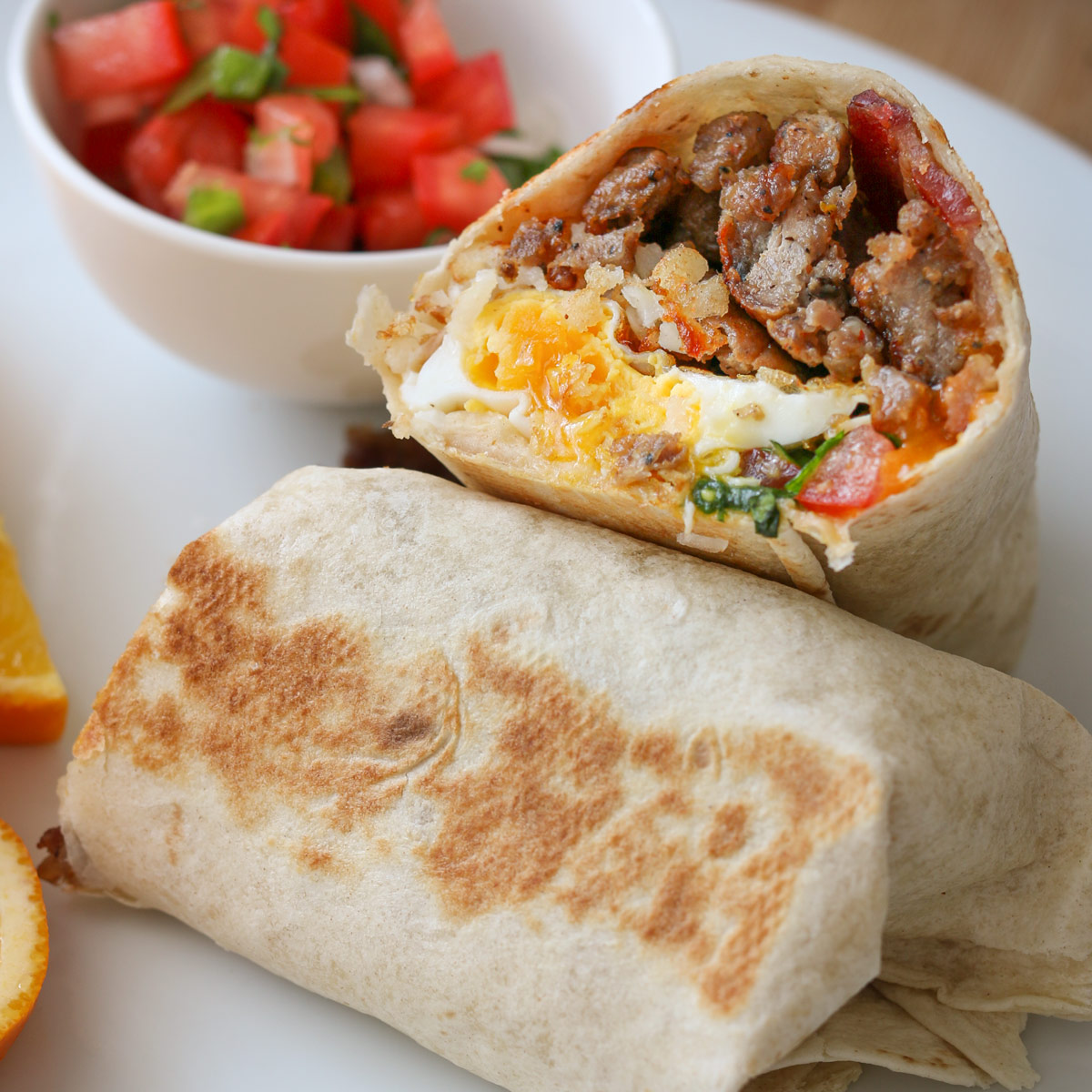 eggs – Even though eggs have gone up in price, they're still affordable compared to other proteins and they cook up so easily. They are a great make ahead breakfast when you prep them into hard cooked eggs, breakfast casserole, quiches, egg muffins, and bite-sized frittata.
oats – High on my Budget Grocery List, oats are a fantastic player for breakfast. Make them into homemade granola, baked oatmeal, or overnight oats. You can even cook a batch of slow cooker steel cut oats and freeze them in single servings.
breakfast meats – Typically you might see bacon, ham, sausage at breakfast, but don't rule out sausage balls, salami, or sliced turkey to include in breakfast bento boxes. Remember you can freeze ham you might have leftover from the holidays and work it into breakfasts.
yogurt – Yogurt is great to keep on hand for smoothies, yogurt parfaits, and plain eating. It's also a great way to add protein to baked goods. Sub instead of buttermilk. For best value, buy the bulk tub; there are so many ways to dress up plain yogurt.
fresh fruit – There are so many great ways to serve "nature's candy" with breakfast. Apple slices with a nut or seed butter, fruit kabobs, fruit salad, pre-cut grapefruit sections, apple compote or applesauce are all good options.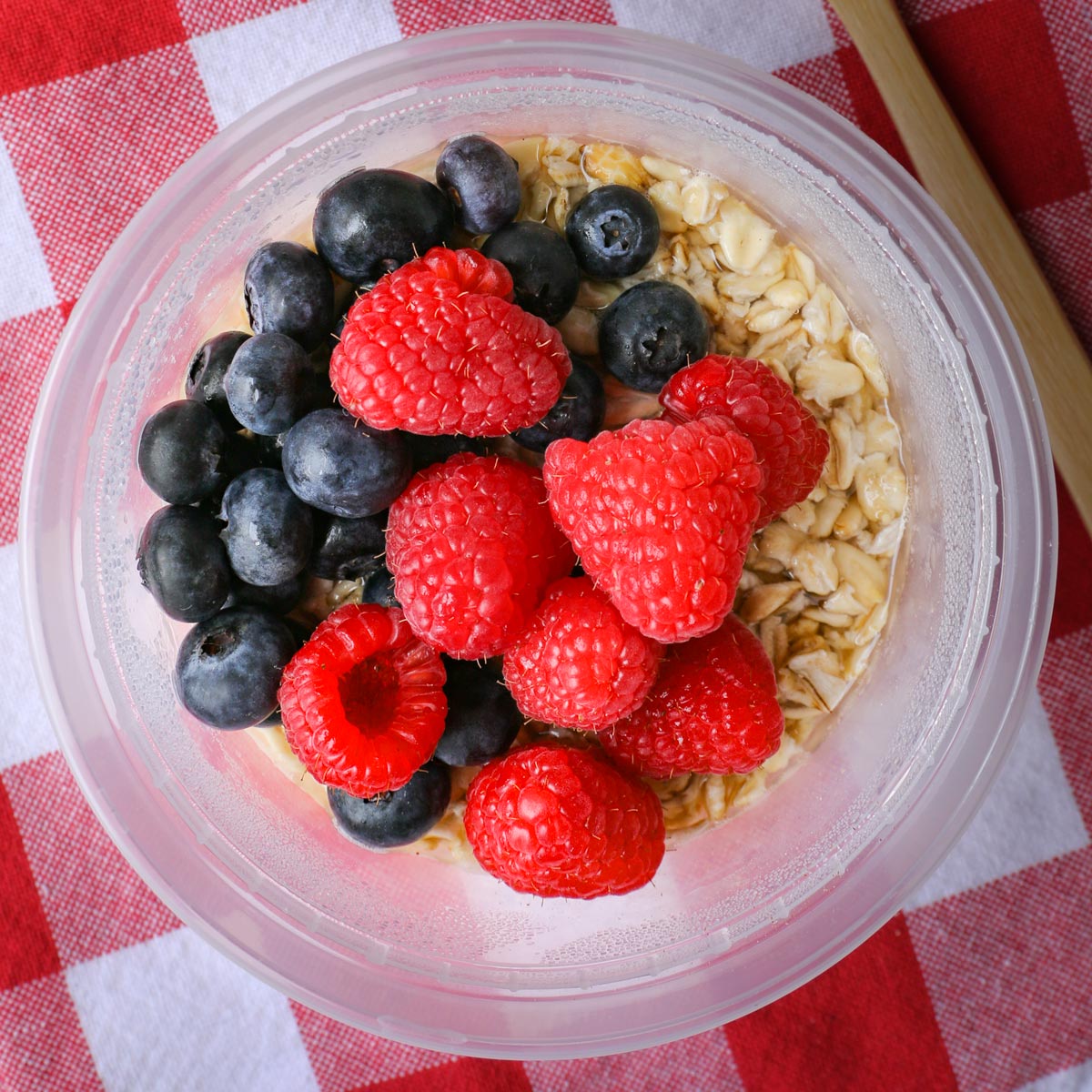 protein powder – This is a great item to keep on hand for quick protein. You can include it in smoothies, overnight oats, and baked goods.
baking ingredients – With flour, sugar, and a few other key ingredients, you can bake up all kinds of make ahead breakfasts, including scones, breakfast cookies, muffins, banana bread, waffles, pancakes, breakfast, coffee cake, cinnamon rolls, donuts, and energy bars. All of these can be baked, cooled, and frozen.
breads – Sandwich bread, english muffins, baguette, and bagels are all great to keep on hand. Make breakfast sandwiches, French toast casserole, or Bagel boxes.
vegetables – Potatoes, sweet potatoes, spinach, muchrooms, and onions are all great to include in your savory breakfast dishes. Making a sweet potato hash at the beginning of the week is a great make-ahead breakfast idea.
cheese – Cream cheese, especially Flavored Cream Cheese or Sweet Cream Cheese is a breakfast staple, but don't forget cheddar or Swiss to add to egg casseroles or breakfast sandwiches.
sauces and spreads – Peanut butter, butter, jam, honey, maple syrup, and Nutella are all fun toppings to add to your sweet breakfast items.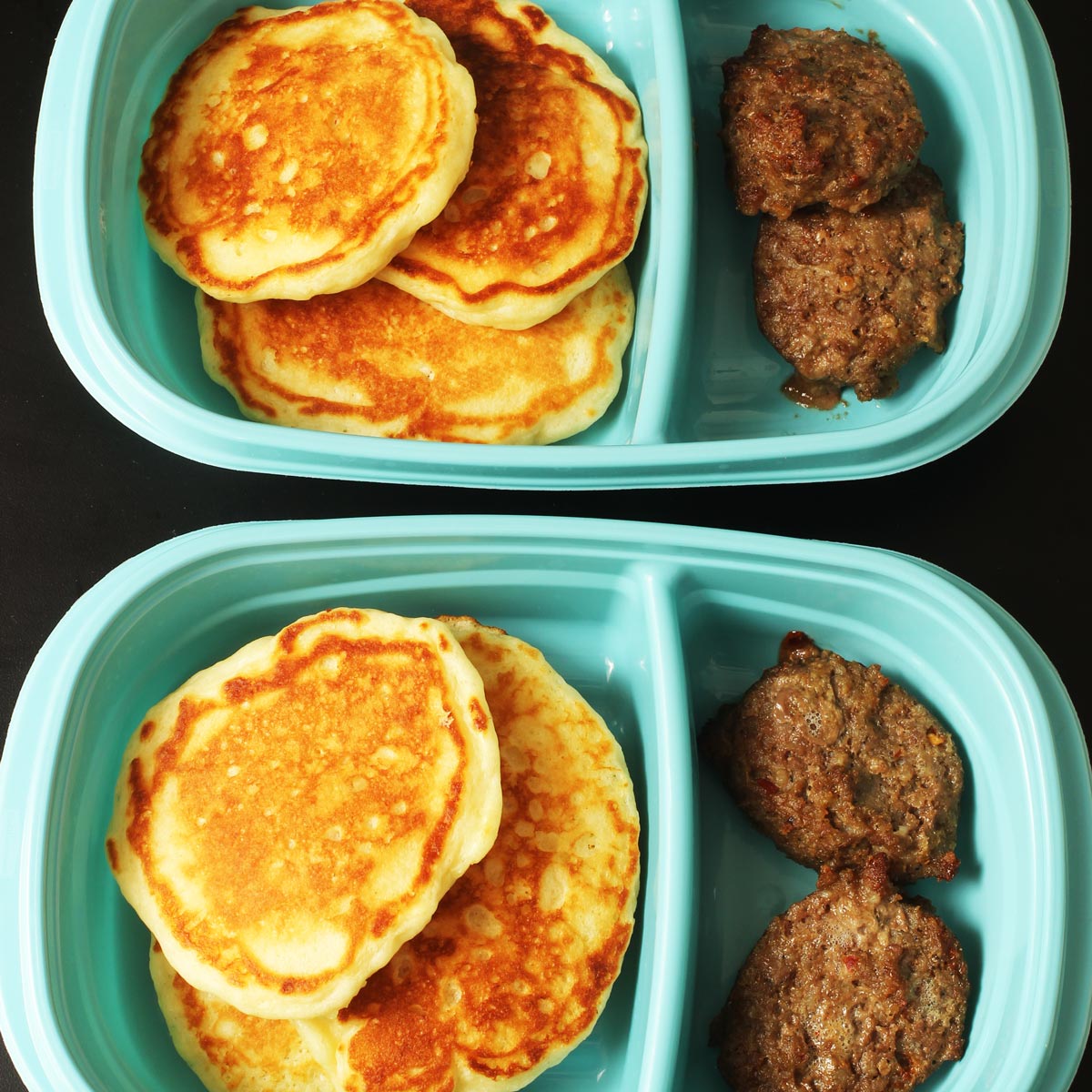 Check out our Pancakes Recipes for more make-ahead tips.
FAQs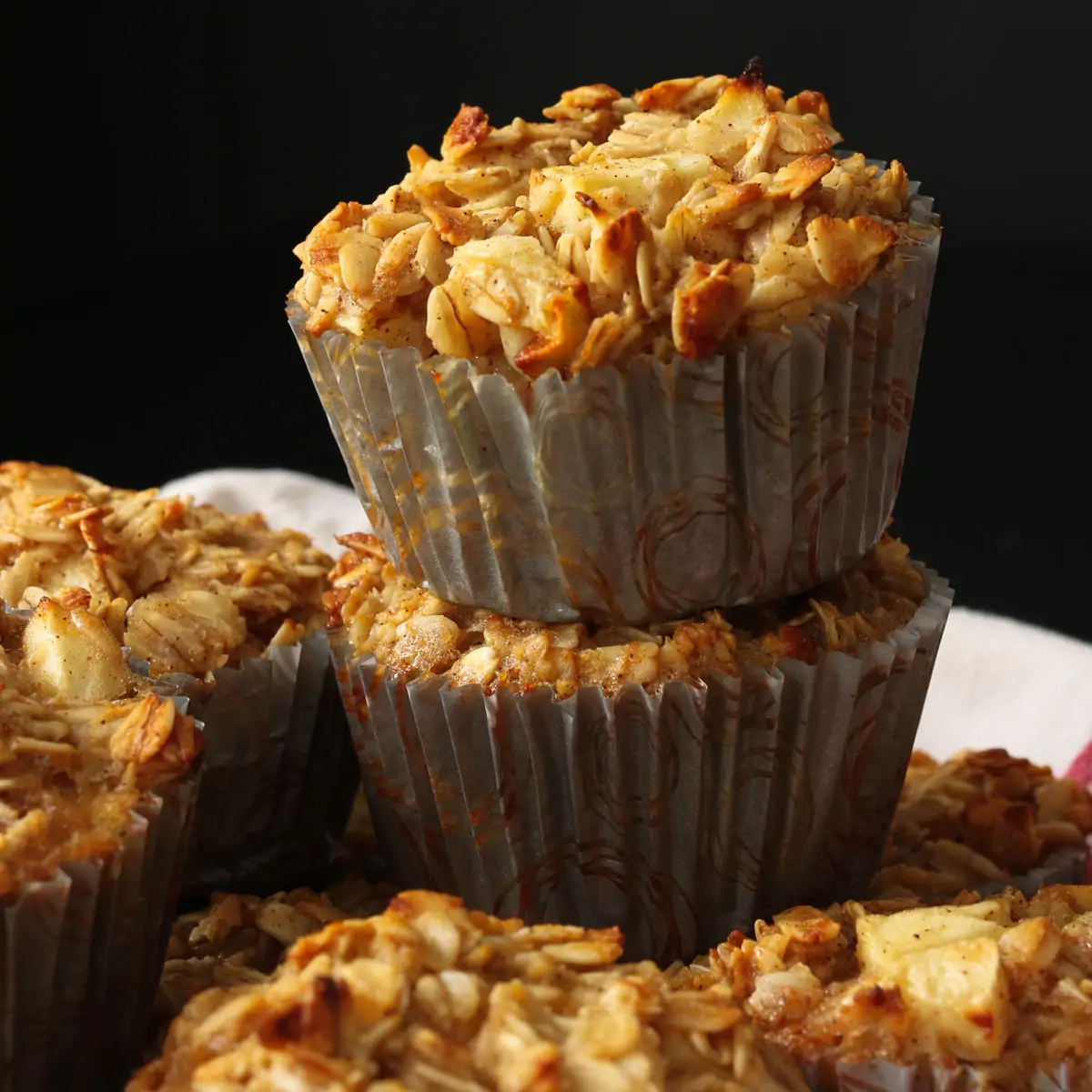 Recommended Recipes
These are some favorite make-ahead breakfast ideas from our recipe box:
This post was originally published on June 15, 2016. It has been updated for content and clarity.