Rice Bowls are an easy and versatile dish to serve to everyone, even picky eaters.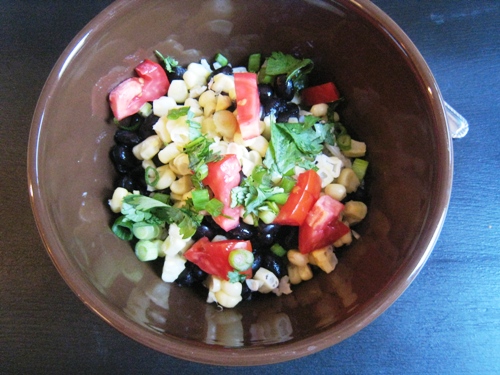 I don't really like to address the idea of "picky eaters" because I think the term is very relative. If someone doesn't like what you like, you might call them picky. And that's not really fair, especially to kids who are still learning about different tastes and textures and how to get over the gross-appearance factor of some foods.
My husband doesn't love the all-time favorite Getskow family feast, Sauerkraut and Spare Ribs. My dad might call him picky. He might claim he's smart. Just because he doesn't like one of the best meals of all time, doesn't make him picky.
I once despaired that none of my children would eat Sauerkraut and Spare Ribs. I thought I was beat. But, no. Last week I prepared it, and five out 6 children were licking their plates clean, one quite literally.
Tastes are developed over time. I want my kids to have open minds about the world of tastes out there.
That said, sometimes it can be hard to feed my family. What they loved last week they might scorn next week. Kids can be fickle.
Rice Bowls are easy and versatile.
Lately one of the best meals we've had has been the Rice Bowl. It is nothing fancy or elaborate; in fact, it's quite simple, economical and filling. Everyone can find some toppings that he likes.
Since so many cultures in the world enjoy rice as a basic starch, you can go in many different flavor directions. Here's how we put together rice bowls at our house at least twice a week.
1. Start with steamed rice, Rice Pilaf, or Mexican Rice.
Usually I just steam some rice in the rice cooker, but you can get fancy by serving Rice Pilaf or Mexican Rice. The latter may limit some of the other flavors you include.
2. Add some protein.
We usually serve Seasoned Taco Meat, Marinated and Grilled Chicken or Steak, Cooked Fish, or Black Beans.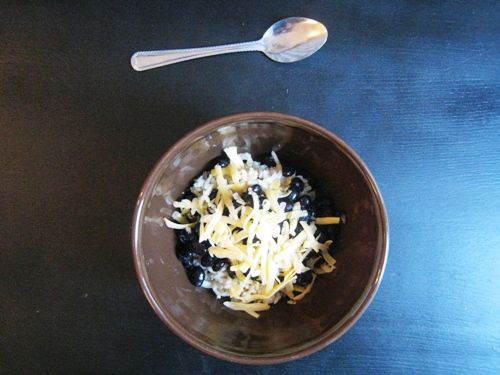 3. Include lots of vegetables.
Since we get a weekly supply of vegetables in our produce box, the contents of the vegetable drawer may vary from week to week. I usually saute a bunch of chopped vegetables as well as offer some fresh. These might include:
chopped tomatoes
diced onions (red, brown, or green)
corn kernels
sauteed mushrooms, broccoli, cauliflower, carrots, onions, zucchini, or peppers
chopped fresh peppers
4. Offer special toppings.
Special toppings might include sauces, salsas, shredded cheese, chopped herbs, or even something crazy like a few potstickers or taco chips. By varying the options I can make a meal that really is never the same thing twice. No one gets bored and we all enjoy a filling meal.
5. Follow no recipe.
There's really no right or wrong way to make this. I prepare all the components and then lay them out in serve-yourself-buffet. The kids start with rice and pile on the toppings. I require some protein and veg and then they can customize their bowls however they like.
This meal is very make-ahead and so versatile, it's really a non-recipe. But, it's keeping us eating well and satisfying even the picky people of the day.
Recipe: Mexican-Style Rice Bowl
Ingredients
4 cups cooked rice — Mexican Rice if you prefer
2 cups cooked beans
1 cup shredded cheese
2 cups shredded lettuce
1 cup salsa
Instructions
Set out all the ingredients buffet-style.
Allow everyone to assemble their own bowls. Start with rice and then add the other options.
Recipe: Asian-Style Rice Bowl
Ingredients
4 cups cooked rice
4 cups sauteed vegetables
2 cups cooked, chopped meat
soy sauce and other Asian sauces
Instructions
Set out the ingredients buffet-style.
Allow everyone to assemble their own rice bowls. Start with rice and then add the other toppings.