Building a great tasting pantry on a budget can take a little time and research. Here are my favorite frugal refrigerated staples.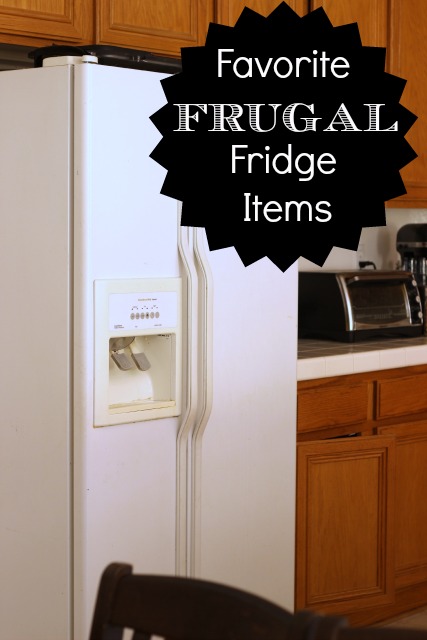 I've realized that one of my missions in life is to make the most of what I have. Whether that's a talent God has given me, time with my husband and children, or money in the bank, being a good steward of those things is something I feel called to very passionately. I don't want to live a life of waste, not matter what arena that may be.
Hey! It only took me 42 years to figure that out. Not bad!
Next month we'll be diving into a Pantry Challenge. It's that twice-a-year time when I goad and cajole you — and me — to use up what we have instead of running out to buy more. We learn more about our shopping habits, we rotate our stock, and we mend our ways to be more budget-friendly in the future. Plus we save grocery money!
(I'll be sharing more details on the challenge in the next couple weeks, so stay tuned. If you're not already following me on twitter, facebook, or instagram, now would be a good time to do that. You don't want to miss it. Over and again, readers write to tell me how it transforms the way they shop, meal plan, and cook. If you think you could do better with what you have at your disposal, join us. It's kind of like that Food Network show, Chopped. Only you're the one responsible for the lame things in your basket.)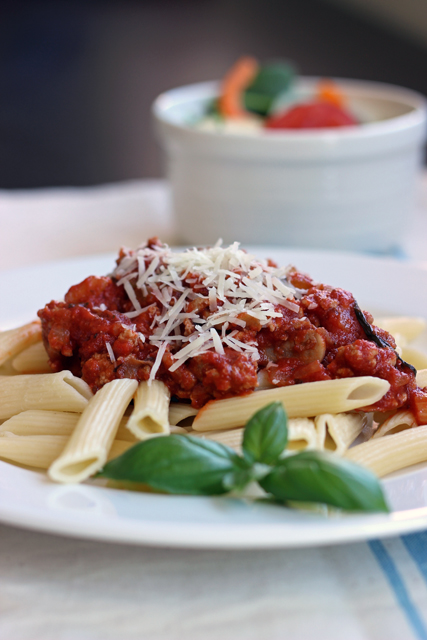 How you stock your kitchen makes great meals. Or not.
One thing I learned through the pantry challenges of yore, was that how I stock my kitchen makes a huge difference in the meals we have and the money we save. I've found it to be so instrumental in making the most of our grocery money: to narrow down the things that I know are "staples" at our house, things I know we like and will eat. Those are the things to stock up on.
While I understand that for some folks the term pantry denotes what's in the cupboards, in this Build a Frugal Pantry series I'm broadening my definition to include your cold food storage, ie that which is in your fridge and freezer.
Dairy products
Typical dairy products that we keep on hand include: milk, whipping cream, half and half, Greek yogurt, butter, sour cream, and cheese. We are big dairy fans and I'm okay with that. Currently, I strive for rbst-free dairy products or organic if the price is right. The best prices I've found for most things are at Costco where I can get Horizon Organic cream and half and half, Fage yogurt, Kirkland butter and milk, and Tillamook cheeses for super cheap. Seriously, the prices are incredible. I typically find sour cream, like Daisy or Knudsen, cheap at Ralphs, so I stock up on several containers, depending on their sell-by dates.
I know eggs aren't technically dairy, but they definitely consort together. We go through at least three dozen eggs a week. So, when I find them on clearance I stock up, buying up to 6 or 8 dozen, depending on the date. You know you can put an egg in water to see if it's still good, right? If it floats, chuck it. Otherwise, you're good to go.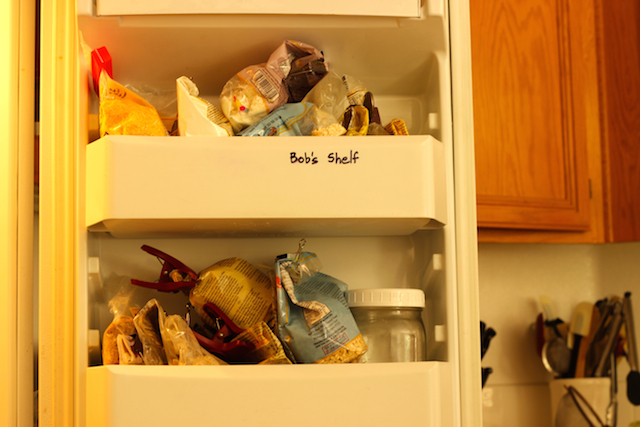 Grains
We enjoy a fair amount of baked goods as well as hot cereals all year long. (It doesn't get that hot in San Diego — unless I'm on book deadline and have to bake. Then we have a heat wave or a wildfire or both.) I buy a lot of Bob's Red Mill via Amazon Subscribe & Save. Bob has his own shelf, well, two shelves. Since they are whole grains, they are better stored refrigerated or frozen in order to extend their shelf life. Items that I regularly stock include wheat germ, wheat bran, a variety of oats, popcorn, polenta, corn meal, corn flour, hot cereal, whey protein, and cornstarch.
(I write for Bob's Red Mill sometimes, but I was using their products long before that, just so you don't think this is a sponsored post.)
I also keep a big jar of SAF yeast in the fridge for baking. It's so much cheaper than buying the little packets or even the small jars. I buy a huge bag of it at Costco and store some in a jar in the fridge and some in the freezer.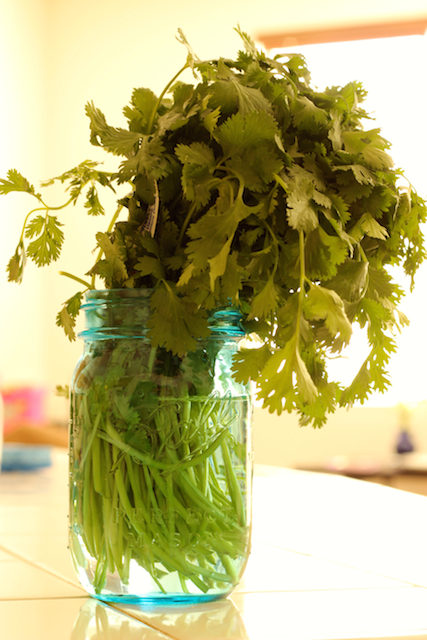 Fresh herbs
I love having fresh herbs on hand! I regularly buy bundles of parsley and cilantro at the grocery store and keep those in water in the fridge. This prevents it from becoming a slimy brown mess in the crisper.
Vegetables and fruits
I've been putting the produce box on vacation a little more frequently due to this latest cookbook project since I can't count on it to provide what I need each week. I don't want to go buy more on top of what we have. We keep the two drawers full of fruits and veg almost constantly.
Things we regularly buy are mushrooms, bell peppers, jalapenos, salad greens, cucumbers, carrots, and scallions. Good fruit prices have been hard to come by, so we've had mostly bananas — which I store on the counter.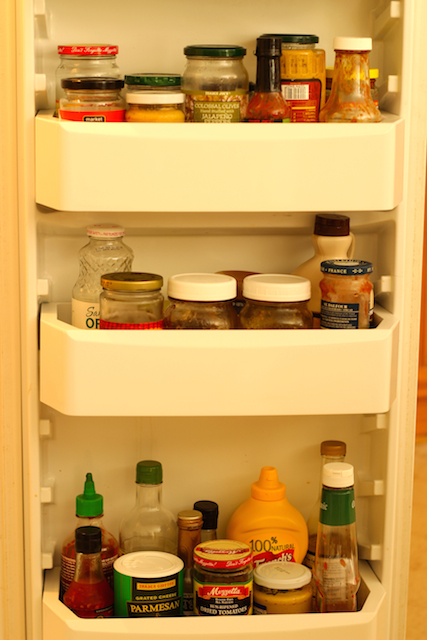 Condiments
We have way too many condiments right now! Three door compartments are full. I'm not sure how that happened. Anyway, regular condiments include: ketchup, yellow mustard, Dijon mustard, brown mustard, lots of olives, pickled jalapenos, pickles, pepperoncinis, rice vinegar, soy sauce, sriracha, fish sauce, minced ginger, minced garlic, sweet chili sauce, hot sauce, sun butter, jam, and Maple syrup. I buy these mostly from Trader Joe's but usually wherever we are when I remember to buy it. My people don't always tell me when we run out.
Leftovers
And yes, our fridge regularly has a few containers of leftovers. Sometimes I'll have them for breakfast, serve them for lunch, or turn them into something new like a soup or fried rice. Since FishPapa has been packing cereal and yogurt for his breaks and lunches, he sometimes eats them when he gets home.
Other times, I just say this is what's on the menu and I don't cook anything else. Those days are the hard ones. The favorite leftovers get gobbled up pretty quickly.
Build a Frugal Pantry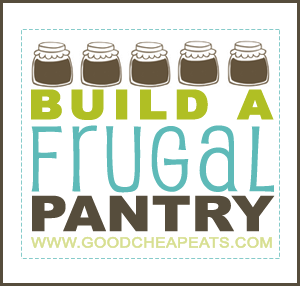 This is part of a larger series where I share tips for buying the foods that pack the biggest punch nutritionally as well as dollar for dollar. Posts in the Frugal Pantry series include:
Favorite Fridge Items
Favorite Freezer Ingredients (coming soon)
Favorite Baked Items and Baking Ingredients (coming soon)
What are YOUR favorite pantry staples?