A regular pantry staple, the humble bag of flour can open up worlds of great baked goods.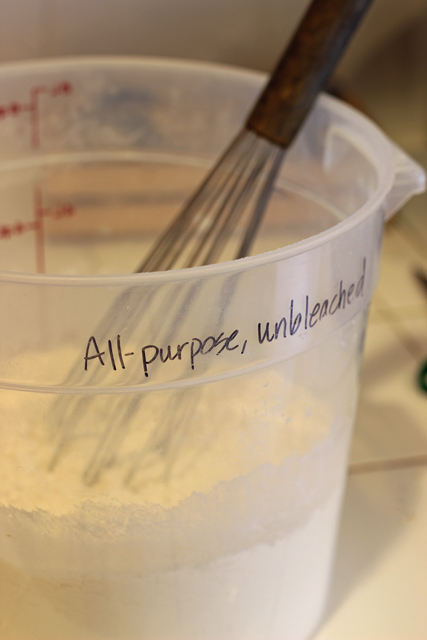 There is virtually no end to the things that you can make with flour. It often boils down to:
Will you take a few extra minutes and make this from scratch instead of buying the expensive, processed, premade item?
Homebaking doesn't need to be complicated. There are lots of ways to make it easy to do:
3. Grab the Baking for the Freezer Cheat sheet.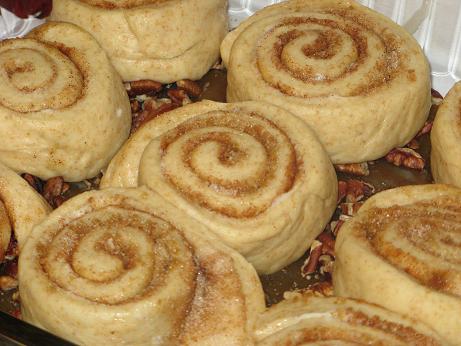 Photo Source: The Finer Things in Life
Consider these delicious possibilities from around the web:
Caramel-Pecan Cinnamon Rolls from The Finer Things in Life
Double Decker Chocolate Chip Cookie Cake from Mom's Toolbox
Homemade Waffles — without Butter from Balancing Beauty and Bedlam
English Muffins from The Happy Housewife
Gluten-Free Cinnamon Rolls from The Gluten-Free Homemaker
Brownie Mix from Lynn's Kitchen Adventures
Gramma John's Pie Crust from Life as MOM
But that's not all – come back tomorrow for more flour baking inspiration!
What's the biggest challenge to you to bake from scratch? Time? Equipment? Recipes? Know how?
Want the dish on delicious ways to act your wage? Subscribe to GCE in a reader or via email.