School starts in just a few weeks! Consider these tips for making breakfast, lunch, and dinner good, easy, AND cheap once the school year starts.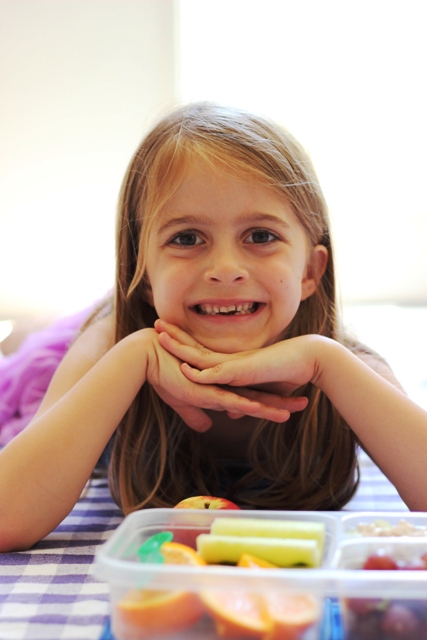 I don't know about you, but the clock is ticking on our summer vacation. We've got about two weeks before we jump into the new school year. Perhaps you're hearing the faint ding of the school bell in the distance, too?
Switching from the lazy days of summer into the regular routine of the school year can be a shock to the system as well as to the pocket book. There are school supplies and new clothes to purchase as well as quick, easy, and packable meals to prepare. No longer can you just warm up a plate of leftovers at lunchtime and call it good. However, those "convenience" items they hawk at the supermarket cost a pretty penny and have a fairly scandalous ingredients list to boot.
Consider these meal planning strategies to help you not only eat well, but also to save money as the school year gets under way.
1. Go big.
If you know you're going to be packing lunches, buy items in bulk packaging and then reportion them for school or work lunches. You can easily scoop yogurt from a large container — we love the ginormous container of Fage from Costco — into small plastic containers or half-pint canning jars. Add fruit, nuts, granola, and/or a drizzle of maple or honey.
Likewise, you can make your own "lunchables" by dividing a larger package of crackers, cheese, and meats into smaller, meal-size portions. The same goes for big bags of chips, crackers, pretzels, and popcorn.
Make or buy a bulk batch of something and divide it into smaller containers. You can easily do this on Sunday night and set yourself up for the whole week.
2. Chill out.
Make freezer meals your friend. If you don't have it already, buy my book Not Your Mother's Make-Ahead and Freeze Cookbook. It contains over 200 recipes that freeze well and covers every meal of the day, plus snacks and desserts.
Do a big freezer cooking session and freeze soups, casseroles, and meats as well as baked goods in single-serving portions. This will make for lots of quick breakfasts and lunches throughout the coming months. Thaw a small cup of soup overnight, reheat it in the morning, and fill your child's thermos. Grab home baked breads and Breakfast Cookies to stuff the lunch box or to eat on the way to school.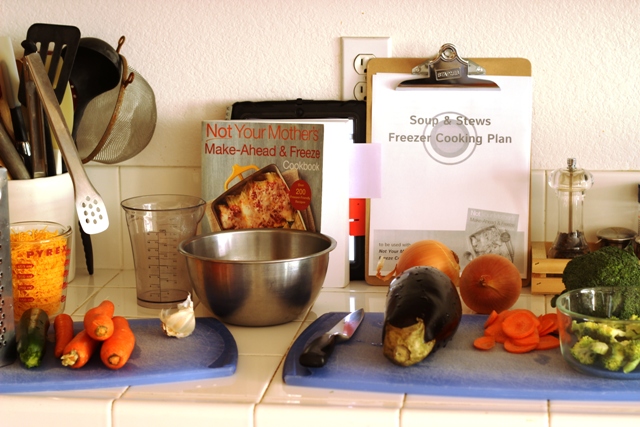 Freezer cooking is a great way to combine the healthier aspects of homecooking with the convenience we so desperately need during the school year.
3. Create a meal rotation.
One of the things that has brought the most peace to my meal planning has been theme nights. I started this years ago as a way to simplify my meal planning at dinnertime and it's trickled through all meals of the day. We now have a regular rotation of breakfasts and lunches as well as dinners.
You don't have to commit to the same thing each week, just give it a general theme. For instance, we have tacos on Tuesday. Sometimes to make everyone happy, I just cook up a big Mexibar with different bases to choose from. Folks can make whatever taco, burrito, quesadilla, etc. that they want and my grocery list for at least one meal of the week is virtually the same each week.
Set yourself up for easy meal prep by creating a meal rotation for certain days or certain meals so that you don't really have to think about it. You just prep and eat.
These strategies serve us well during the school year to save time and money.
What do YOU do to make meal planning easier during the school year?