Summertime practically shouts for dessert. Make them healthier, make them yourself.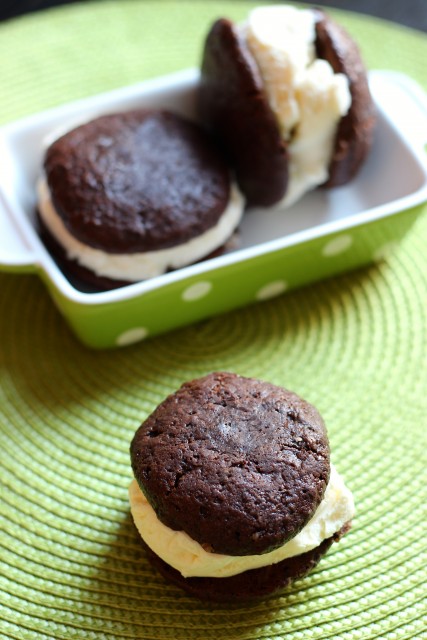 I have wonderful memories of summer desserts. Whether it was the pie I helped my Gramma John bake in the basement kitchen or the pan of Scotcharoo Bars that Aunt Peg kept on her counter at all times, sweets are a necessary part of summer. The summer months conjure such great food experiences from the recesses of my mind!
A couple days ago after fighting the crowds at Costco and the kids coming home disappointed that they didn't get to try the chocolate pudding, we made our own chocolate pudding. Yesterday FishBoy12 helped me roll these Whole Wheat Snickerdoodles while the Cocoa Brownies baked. I stashed most of both in the freezer so we can enjoy them bit by bit over the next week.
Yes, I know, we did that sugar fast and all, but we all like just a bite of sweet at the end of a meal. And remember the special rule about junk food? It's all totally cool. In moderation. 🙂
So, you ready to enjoy some great summer desserts? Check these out:
Keep It Cool
Homemade Vanilla Ice Cream – includes a price breakdown of homemade versus store bought
Not Your Ice Cream Truck's Ice Cream Sandwiches – a fun and delicious treat that you can make yourself
Homemade Plum Ice Pops – easy peasy when you've got fresh plums on hand
Sundae Party and a Recipe for Homemade Magic Shell – probably the easiest chocolate dessert on the planet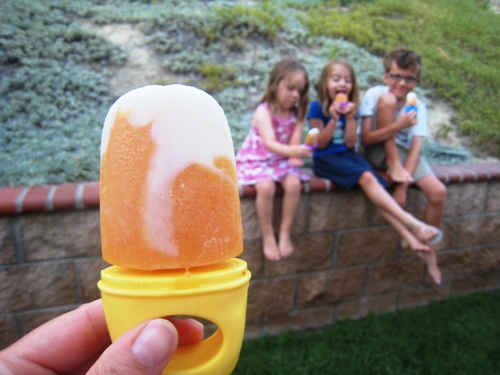 Keep It in Season
Nectarine-Peach Shortcakes with Butter Pecan Ice Cream – no cooked peaches!
Yogurt-Peach Popsicles – homemade popsicles are so much better than the box
Personal Cherry Crumbles – I cannot tell a lie. These babies rock!
Cream Cheese and Nectarine Tart – again, no cooked peaches!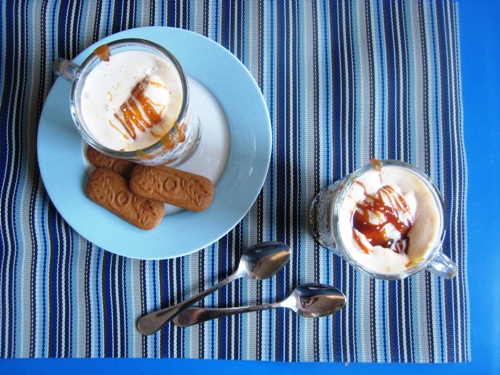 Keep It Simple
Salted Caramel Affogato – coffee float, anyone?
Apple Cider Floats – easier than apple pie
Mamabars – make your own cherry pie Larabars
What special summer dessert lurks in YOUR memory?