There's one sure thing you can count on every day: your people will want dinner. And while it may seem like a chore, there are ways to get dinner prepped AND enjoy the process. Check out these tips for easier dinnertime prep.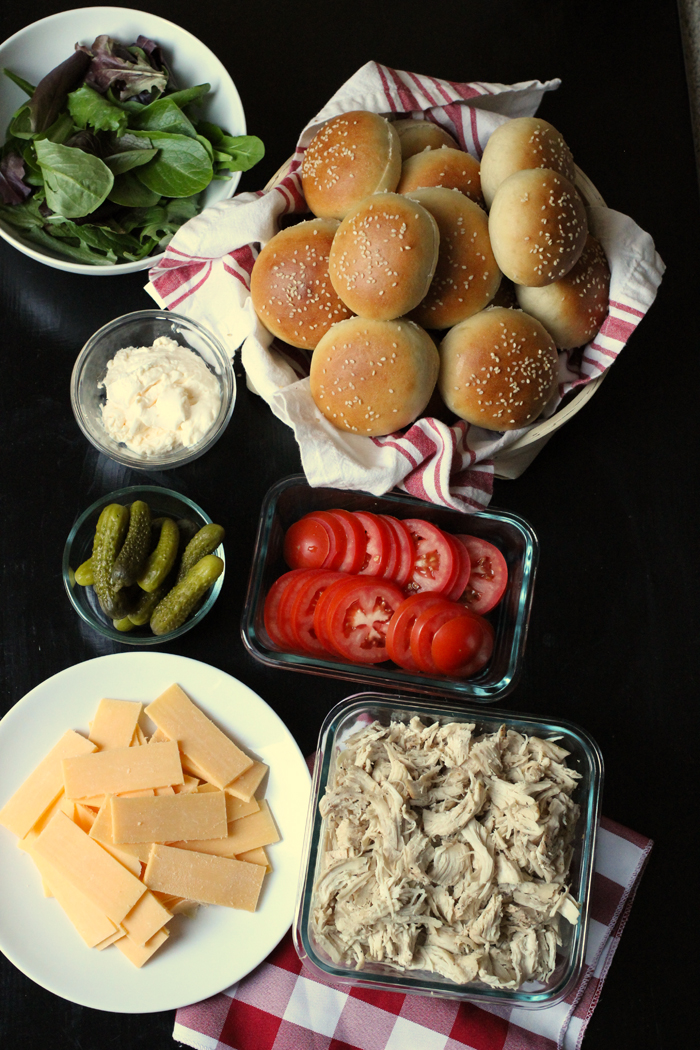 What's for dinner? I'm hungry. When are we eating?
No doubt you've heard those questions a time or two. As sure as sparks fly upward, come mid-afternoon your people start to inquire about dinner. And you have to ask yourself, what IS for dinner? And who's going to make it?
Dinnertime prep can seem like a chore. The same old, same old — though the tune of the whiny, hungry child may vary depending on the day.
What if you take a step back and look at dinnertime prep as something fun to do every day? Seriously. Could you really take what might seem like every day drudge and turn it into something you actually look forward to?
Chances are the minutes leading up to dinnertime may be crazy and chaotic, carting people hither and yon to practices and games, participating in carpool, and fighting traffic all the way. Could you really make dinner and ENJOY the process?
Get Dinner Prepped AND Whistle While You Work
Check out these tips for TRANSFORMING your dinner time prep. You CAN get dinner prepped AND whistle while you work.
Start early.
Most things in life take longer than you think they will, dinner prep included. While you may not be able to allot a full 60 minutes every night to make dinner, that's often how long it can take if you don't have strategies to make the process go smoother.
Starting early on your dinnertime prep doesn't mean that you have to be in the kitchen at 4pm — though that does help. It can be as simple as having a meal plan already to go and, if the budget allows, purchasing some ingredients all ready to go, such as shredded cheese, sliced mushrooms, and even chopped onions. Check your produce section or grocery store salad bar to see what short cuts they offer.
If you don't buy your ingredients already prepped, consider taking a few minutes during some downtime during your day — perhaps while the coffee brews? — to chop the vegetables you'll use in tonight's dinner. Having your ingredients already to go can really make dinner assemble happen in the blink of an eye.
Not sure what you're going to make? Check out these 12 Easy Meals to Make when There's "Nothing" to Eat.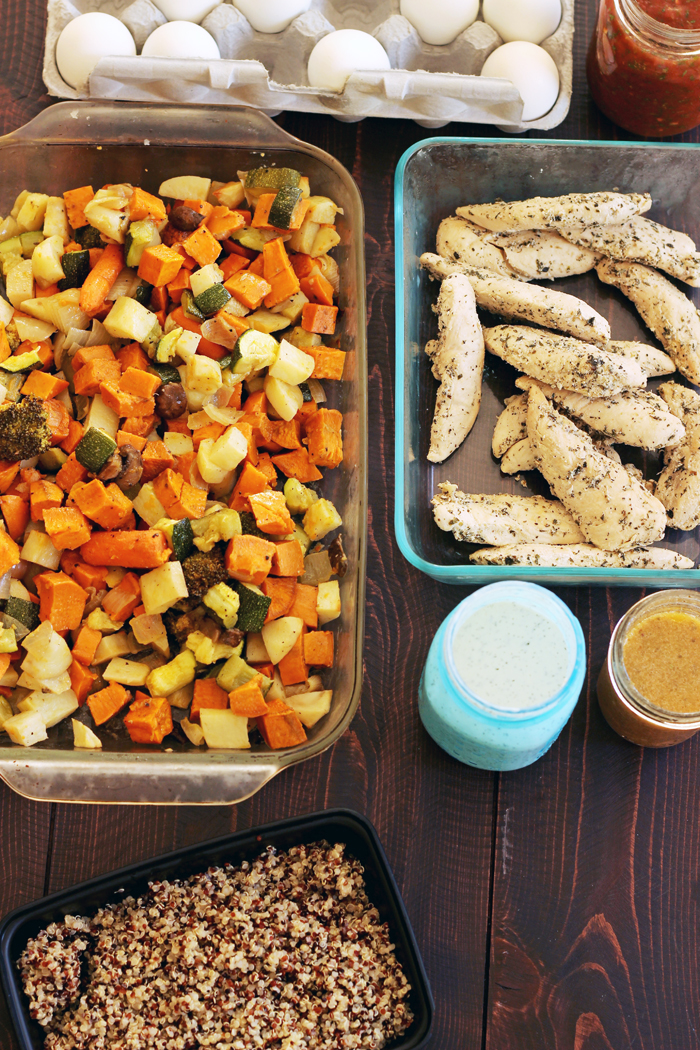 Turn on your favorite music or podcast.
As you head to the kitchen, pull out your phone and navigate to your favorite music or podcast. Listening to something you enjoy will make the "work" seem less like work. Plus, you'll be beating FOMO (fear of missing out) back with a stick. You're not missing out on anything if you're entertained while you work. You can just as well listen to that latest podcast while you're cooking dinner as you can sitting in a chair.
Get a yummy drink to sip and a small snack to enjoy while you cook.
Make yourself a nice cool drink and a little bowl of snacks (like nuts, olives, veggie dippers, crackers), not too much, but just enough to sustain you during your work. In essence this little drink and snack becomes your aperitif, as the French would say.
Offer something similar to your family so that they aren't bugging you about dinner while you work. If they have something to snack on — just a little, not too much to ruin their appetites! — dinnertime prep will be more enjoyable for everyone.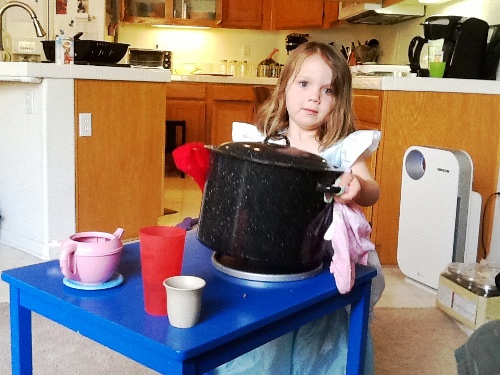 Include the kids. Or not.
Find the kids an occupation that will prevent interruptions for the next 30 minutes or so that it takes to put dinner together.
If the kids want to help you, be open to the option. Anytime my kids volunteer to help, I try to find a way to make it successful for both of us.
Hopefully, this will help them have good attitudes about work as well as you.
Start a trash bowl.
Place a small bowl by your work station to gather kitchen waste while you work. It will save you time since you won't be marching all over the kitchen every time you have something to throw away.
Wash as you go.
Fill the sink with hot soapy water and prepare to wash things as you go or load them in the dishwasher. This makes post-dinner cleanup way easier.
Bonus: if you start with a clean kitchen each time, meal prep is a lot less painful. Make it a habit — and include your kids in the process — to clean up after every meal so that you get a clean slate for the next meal.
Consider a little extra.
Since you're so calm and relaxed now, while dinner finishes cooking, think about what will make your dinner experience with the family just a little more special. You could slice up a watermelon, set a pretty table, take a few minutes to make a favorite sauce or dressing, plan for a quick and fun dessert. The sky's the limit.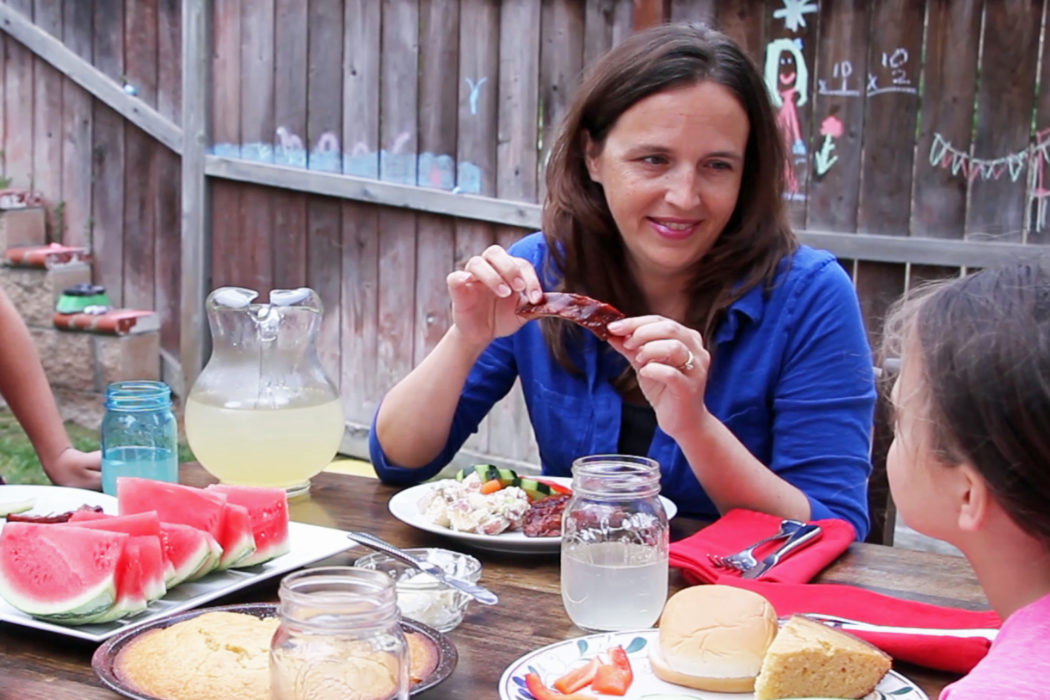 Getting dinner prepped is something you do every night, but it doesn't have to be drudge work or that thing you dread. In fact, it has the potential to be a welcome respite in your day, not only a chance to relax and take a breather, but also to reconnect with the people you love the most.
Want to manage your money, kitchen, and time BETTER so that life is EASIER and MORE FUN? Subscribe to my mailing list and learn how to make small tweaks to your every day life that reward you with more enjoyment.
How do YOU make dinnertime prep more enjoyable?