While Thanksgiving has its tried-and-true menu, Christmas allows us to be creative in our meal planning. Consider these Non-traditional Christmas Dinner Ideas for a fun and festive feast to please everyone at the table.
Whether you choose a Mexican food buffet, complete with tamales, or an Italian spread of Spicy Sausage Lasagna and Garlic Focaccia, you're bound to enjoy some great budget-friendly meals that are just a little outside the Christmas box.
When folks think of Christmas Dinner, their thoughts may turn toward a Dickensian feast with a roast goose and plum pudding. That is to some a traditional Christmas Dinner.
However, since every family and culture has its own favorite foods, it makes sense that Christmas Dinner can vary from formal to casual — with all kinds of flavor profiles included.
Bust out of the norm and choose one of these Non-Traditional Christmas Dinner Ideas.
Why Do This
Non-Traditional Christmas Dinner Ideas can be more budget-friendly. Let's be honest, Ebenezer Scrooge paid a pretty penny for that big goose. Modern-day turkey dinners with all the trimmings can definitely come with a high grocery bill. Save money when you choose a Non-Traditional Christmas Dinner.
It can be easier on the cook. There was a reason that families in the Victorian era had kitchen help: those kind of meals were a lot of work! Plan a non-traditional Christmas dinner and you're likely to have a much easier prep time.
A non-traditional Christmas dinner can be fun! Comforting soups, hearty casseroles, international flavor profiles, and simple sandwiches can all be festive and fun. Just break out the linens and china if you want to be fancy! And the Christmas Cookies.
Enjoy an out-of-the-ordinary Christmas dinner with less stress, less expense, and a whole lot of deliciousness.
Tips for Success
Whether you choose some non-traditional Christmas dinner ideas or stick with what you normally serve, there are several ways to make it easier:
Do your shopping in advance to avoid crowds and shortages.
Prep and freeze whatever dishes are freezer-friendly.
Set the table early, especially if you want to make it special. It will take more time than you think.
Presentation can matter. If you want it to.
While you absolutely can dig out the paper plates and truly embrace all the relaxed, at-home feels this holiday season, you may want to make things just a little bit special. You don't have to make an elaborate meal to pull that off.
Instead,
set the table with linens and real dishes
consider individual ramekins or gratin dishes for plating that cozy casserole
pour some nice drinks
light the candles
play some music
linger over the meal
It doesn't matter if it's mac and cheese, it's who you're with and how you spend the time that counts.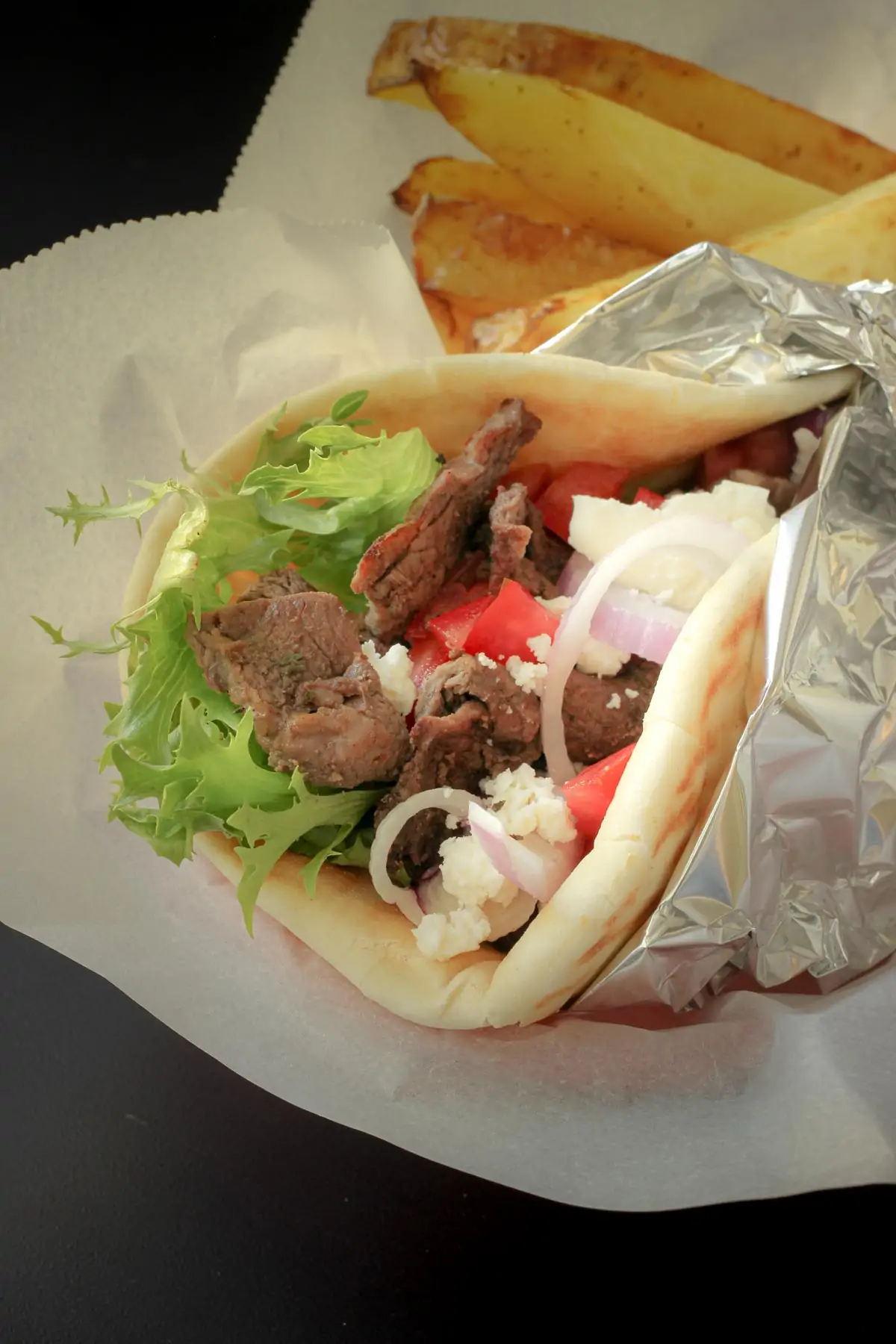 FAQs
What should I serve for Christmas dinner?
Traditional Christmas dinners can look different depending on your background and food culture. For some tamales are the must make, while for others, a roast with all the trimmings is de rigueur.

As you consider what to make this Christmas, consider:
– what do you like?
– what's easy?
– what you can afford?
– what includes traditions that matter?
– what's fun and non-traditional that you want to include?
What is something different for Christmas dinner?
There are so many different non-traditional dinner ideas that you draw from. Consider take-out favorites you can make at home yourself such as pizza, tacos, burgers and fries, pho, or stir-fries. You can also explore a variety of different international cuisines, such as French, Italian, Mexican, Indian, Korean, Vietnamese, and Caribbean.
Meal Ideas
There are so many great meal ideas you can explore for a non traditional Christmas dinner. Consider some of these options:
Casseroles
Casseroles are comforting and easy on the cook. You can make them in advance, and they are warming on a cold Christmas day. While they might not be traditional, they are super delicious!
Mexican Food
Who doesn't like Mexican food? From tacos to burritos to rice and beans, there are delicious options to suit everyone. Make your own burrito bowls or bake up some easy chicken flautas for a delicious spread.
Sandwiches
Sandwiches never need be boring when there are so many fun and flavorful options. You might not think of it as Christmas dinner, but it can be a super fun non-traditional meal plan to include.
Comfort Foods
Christmas should signify comforting and cozy, why not plan a meal that matches the mood? Cheese or potatoes (or both!) are a great start. Poll your people for the foods that comfort them most and plan those for Christmas dinner.
Soups & Stews
Soups, stews, and chilis are delicious to serve for a non-traditional Christmas dinner. Choose two or more and feature "dueling soups". Folks can choose whatever they like and load up on crackers, breads, and cheeses on the sides.
Be sure to read how to fancy up Homemade Soup Recipes for Dinner.
Pizza
Everyone likes pizza! Serve up several different pies and you'll find folks clamoring for a non traditional Christmas dinner every year!
You can make your own dough or buy pre-made flatbreads to make things easier.
Take-Out Fake Out
Make your own take-out restaurant favorites at home for a delicious Christmas dinner outside the norm. Make ramen with fancy toppings, a chicken stir-fry, or fun hot sandwiches that you usually get at the deli.
Snack Plates
Snacky meals are easy and fun. You can serve dedicated trays of certain kinds of snacks, like vegetables, fruit, meat, and cheese or combine them in the ever-trendy charcuterie board style.
And yes, snacks can make a meal. And even a non traditional Christmas dinner.
This post was originally published on December 11, 2020. It has been updated for content and clarity.