What is Valentine's Day without a little bit of sugar? Check out this lineup of 21 delicious Valentine desserts that won't break the bank.
Pictured: Triple Chocolate Sundaes
Jump to:
Are you ready for Valentine's Day? It can be a pretty sweet day. Whether you have a sweetheart or not, I think it's the perfect excuse to indulge in a little dessert.
Seriously. Dessert makes everything better. It's true. It's a law of nature. Don't you think?
I'll confess that we've never done anything really big for Valentine's Day… except for the time when I was 6 months pregnant, a blizzard was coming, and we actually had a babysitter lined up. We still went out to Cheesecake Factory. No one else was there!
And you better believe it. We had some Chocolate Cheesecake.
But, now, rather than going out to celebrate. I bake my own: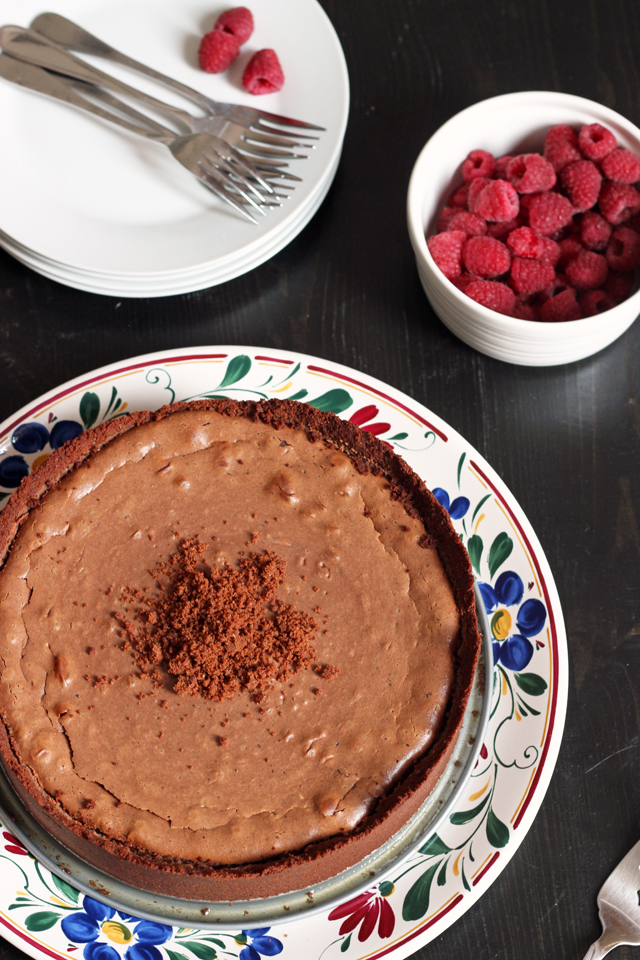 Make your own Valentine Desserts.
While it's nice to pick up a bakery or catering dessert when you're pressed for time, when you make your own Valentine desserts…, well, it's more special.
Cheaper, too!
I've got a huge delicious list of Valentine desserts to share with you, but first I want to offer these three tips for saving on Valentine's food and goodies.
3 Ways to Save on Valentine's Day
1. Consider celebrating on the 15th.
Yes, really. What difference does a day make? About 50%! You can easily cut your celebratory costs in half if you buy your flowers and candies a day after the holiday.
2. Shop your pantry and freezer.
I love a fancy celebratory meal just as much as the next person, and I'm really good at justifying the costs in my mind. But even so….
Check the cupboard and fridge before you head to the store for ingredients. There's no use buying duplicates. And you just may find that you already have everything you need for a fantastic dinner or dessert!
3. Enough is as good as a feast.
On holidays—and yes, Valentine's Day is technically a holiday, sorta—it's all too easy to justify big spending. But, seriously? You don't need a lot to make an occasion special.
Light some candles, prepare a simple but special dinner, and choose one of these Good Cheap Sweets for a very nice Valentine celebration.
With those money-saving tips in mind, choose a Valentine dessert to prepare this year. It can be to share with anyone you love: spouse, partner, soul mate, best friend, child, or even co-workers.
Dessert can make a friend out of anyone.
21 Sweet Valentine Desserts
What is Valentine's Day without a little bit of sugar? I mean, sweets for the sweeties, right? Check out this lineup of 21 delicious Valentine desserts.
What's YOUR favorite Valentine dessert?