Want quick and healthy meals that you can easily pack for work, school, or road trips? Discover the beauty of bowl meals!
Bowl meals are some of my favorites. "Bowl meals?" my husband said. Yeah, you know, rice bowls, burrito bowls, teriyaki bowls. They're a thing, don't ya know?
At least they are to me. I love making bowl meals. There's something so satisfying of piling a bunch of good real food into a bowl and digging in. Best yet, I can usually make several in advance and enjoy them throughout the week.
While he may not have realized that bowl meals were what make up 75% of his lunches or that's what I call them, my husband agrees that this method is a surefire way to save money, eat well, and not skip lunch.
And it's very important not to skip lunch!
Bowl meals aren't difficult to make, but they can get boring if you don't follow some basic guidelines.
Those of you taking my Healthy Eating Made Easy Course already have the Beautiful Bowls Guide which lays out some very specific suggestions for bowl meals as well as the cooking tutorials to draw from.
Today I thought I'd give everyone else a taste of how to make these beautiful creations.
One of the things that I love about bowl meals is that they really fit any diet. You can customize the ingredients to be vegan, vegetarian, paleo, or omnivore.
How to Make Bowl Meals
Start with a great base.
Choose a starchy base, like Spaghetti Squash, quinoa, Cauliflower Rice, rice, pasta, or even your favorite roasted or mashed potato. Polenta is also tasty!
Add a protein.
This can be any of your favorite cooked proteins, but consider anything from grilled chicken, fish, or meats to meatballs. Bowl meals are a great way to use up leftovers.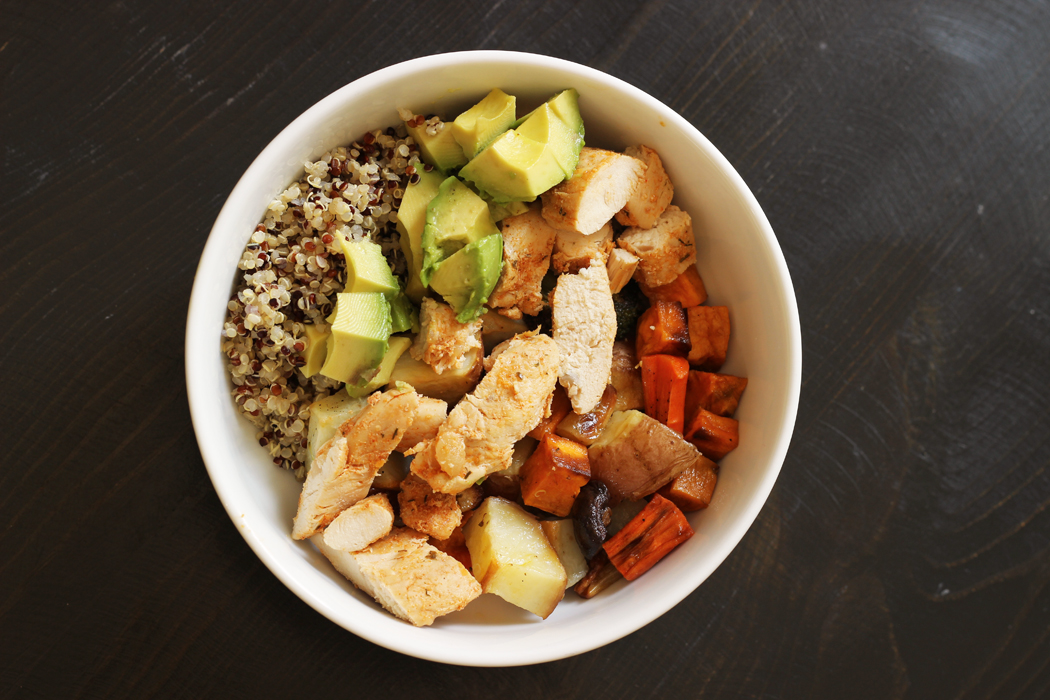 Pile on the veggies.
Mix and match your veggies depending on what sounds good to you. Again, any small bits from last night's dinner are excellent in here. If your bases can be enjoyed cold, don't relegate yourself to just cooked veggies, throw on some fresh salad greens and toppings.
Sprinkle on some sauce.
These will determine your flavor profile, so choose wisely. Marinara sauce may not be your favorite atop mashed potatoes. But, get creative in adding fresh salsa, enchilada sauce, or hot sauce, guacamole, soy sauce, sriracha, sweet chili sauce, or whatever cooking sauces you typically enjoy.
Top it with healthy fats or other goodies.
Finish off your bowl meal with a little oomph from shredded or crumbled cheese, toasted coconut or nuts, toasted nuts, sliced or chopped avocado, or a dollop of dairy in the form of yogurt, sour cream, ricotta, or cottage cheese. Be uber-cool and put an egg on it!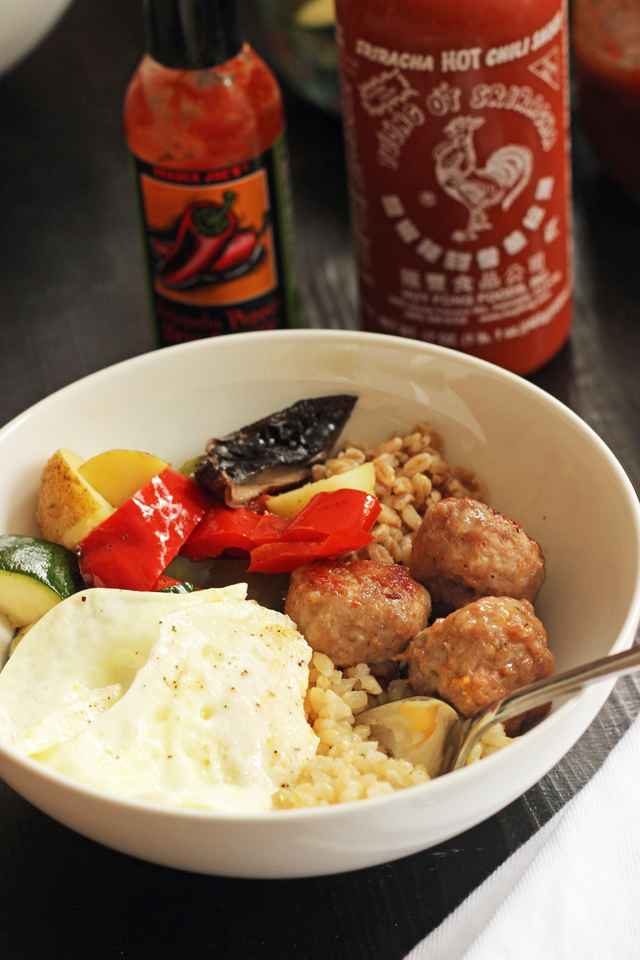 Bowl meals are great any time of day, pack easily, reheat well, and taste great. They are incredibly forgiving in terms of ingredients, and make it simple for you to avoid wasting perfectly good food. Throw together some bowl meals this week and enjoy some good cheap eats!
If you want to learn all the tricks to making these components quickly and easily, be sure to take my course, Healthy Eating Made Easy Course.
What's YOUR favorite combination in a bowl meal?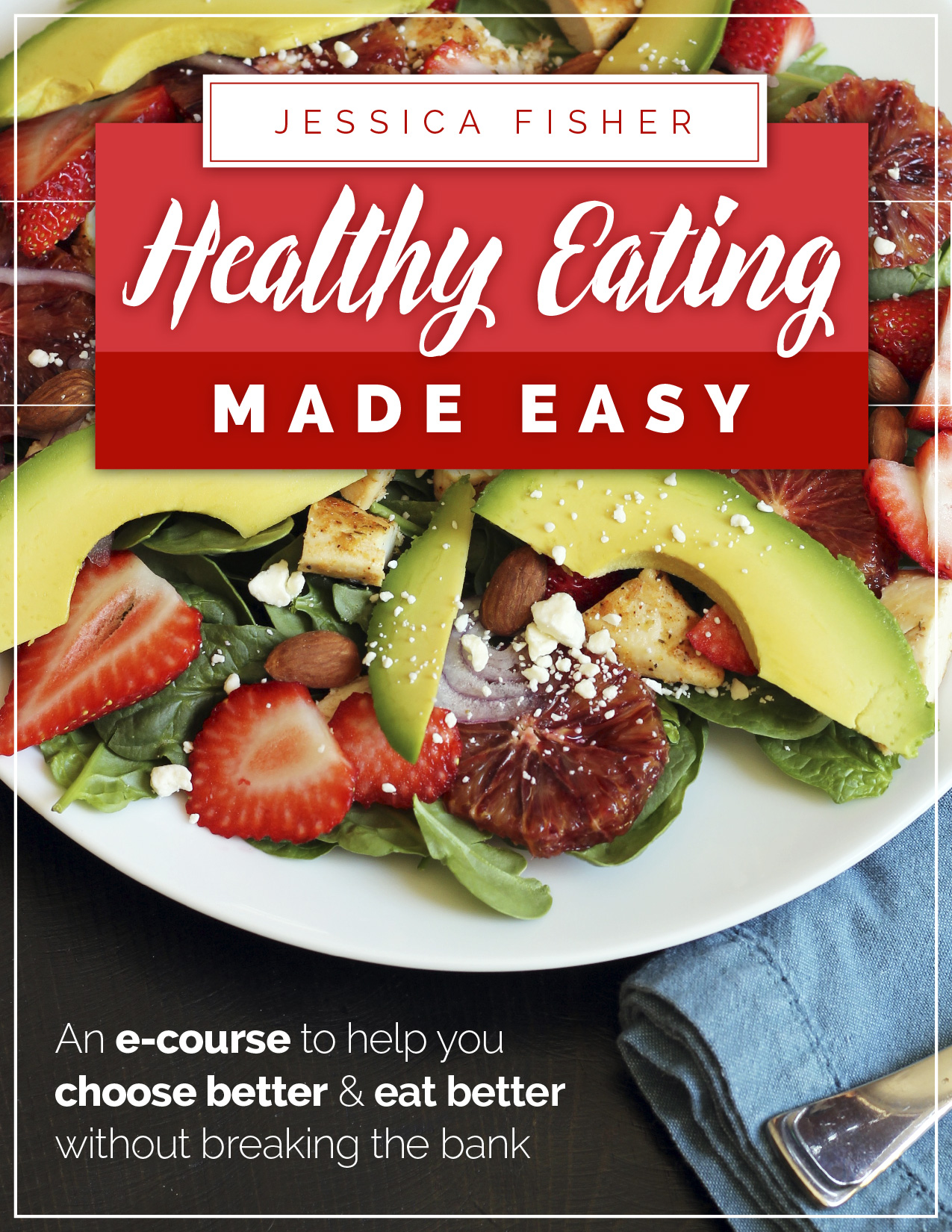 Get the support you need to make changes for the better!
Course includes:
Encouragement and support to meet your healthy eating goals

Easy, doable strategies to eat better and save money 

Video tutorials for healthy food prep

A healthy living daily docket to help you track your sleep, water intake, exercise, daily schedule, positive intentions, and more.

Deliciously simple recipes for main dishes, sides dishes, sauces, dressings, dips, spice mixes, and more.

Ideas and worksheets for reducing spending, choosing the best grocery store, meal planning, using up leftovers, packing better lunches, making healthy food swaps, making better meals, preparing food to freeze, and more.