Whether you're in the midst of a pantry challenge or want to stock up on fish and other seafood when it's on sale, having a repertoire of go-to fish recipes is essential to making the most of great deals and a good catch.
Jump to:
We're coming up on a season when fish becomes more affordable. Between Valentine's Day, Lenten observations, and March's frozen food month, grocery stores will soon be offering shrimp, salmon, and other fish for great prices, often under $5 a pound. When you can, stock up on sustainable, wild-caught fish and shellfish to stretch your dollar and enjoy a healthy protein.
What seafood is good to buy?
If you're curious about which fish are the best to buy in terms of safety and sustainability, you can download a regional seafood guide from the Monterey Bay Aquarium. The market of ocean-friendly fish can vary depending on where you live.
I love it that my favorite, wild Alaskan salmon is on the best choice list for my region. It's one of my favorites.
How should you store seafood?
You know how they say fish and houseguests need to go at the three day mark? Yeah, that's true. Fish doesn't stay good for very long.
Use fresh raw fish or shrimp within a day or two of purchasing. Cooked fish is good for 3 to 4 days, refrigerated. If you can't use or cook it right away, be sure to freeze it, tightly wrapped in moisture- and vaporproof wrappings.
Use frozen seafood within six months. You have some wiggle room—frozen food is good forever when stored properly, but taste and texture can get funny if left too long.
Use home canned fish within a year; commercial is good for five. Nope, canned foods don't last forever.
Consult the USDA food storage guidelines for more details.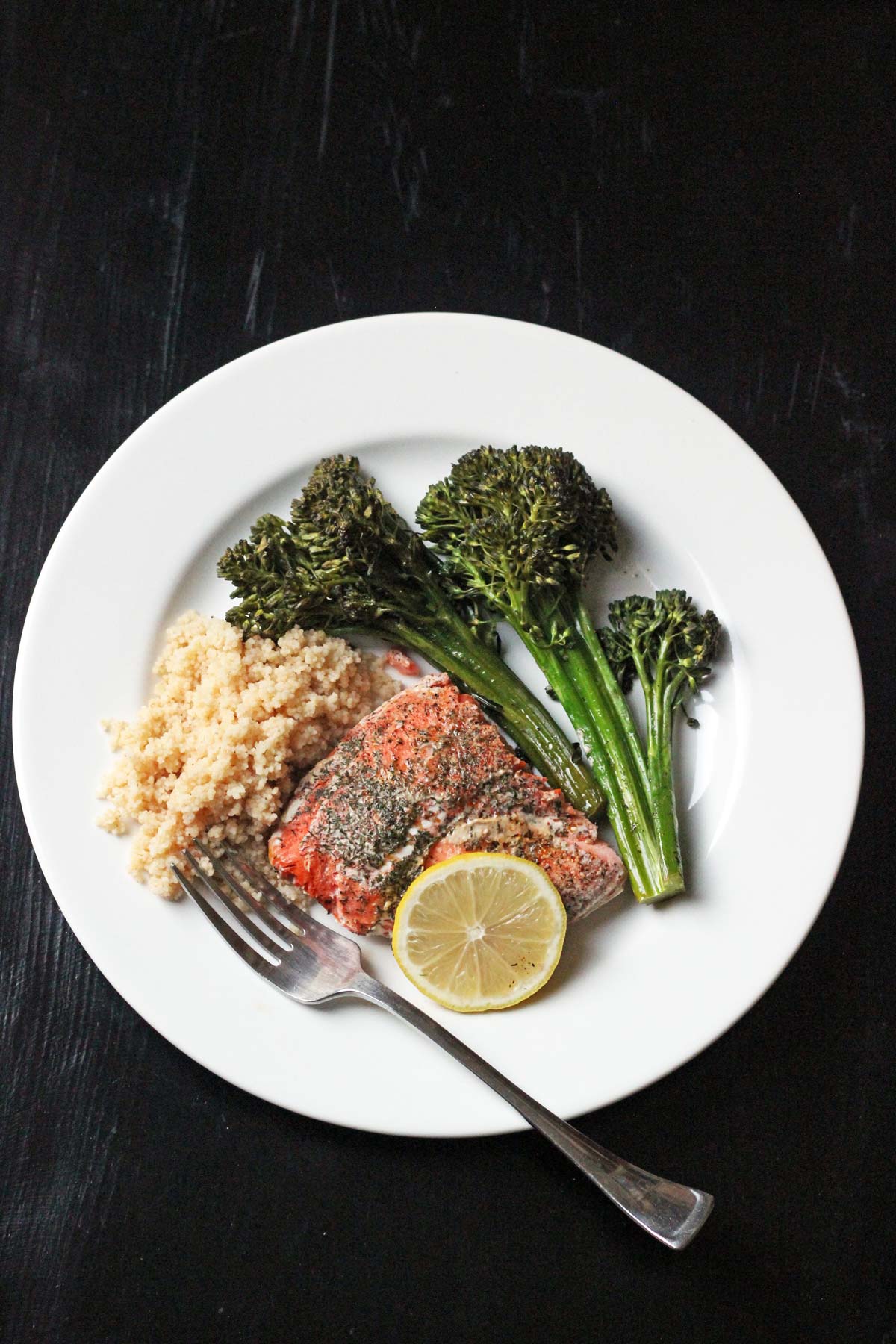 Serving suggestions
There's no reason to be intimidated by cooking fish. It's quick and easy to prepare and goes with any number of flavor pairings.
Seasonings for seafood:
One of the beauties of cooking fish and shrimp is that they don't need to be heavily seasoned.
Be sure to serve lemon wedges with the fish for a little tart contrast.
Side dishes for fish and shrimp:
Seafood is delicious served with any kind of potato, rice, or noodle as well as any variety of vegetables and salads, including coleslaw.
Toppings for seafood:
Often fish and shrimp are served with any of the following toppings:
Looking for what to make with seafood? Scroll down for our favorite recipes:
Easy and Affordable Fish & Shrimp Recipes
This post was originally published January 26, 2012. It has been updated for content and clarity.