We all gotta eat. No matter how busy we are. But being too busy can put the pounds on our bodies while shrinking our wallets. Follow these tips to save money on food when life is crazy.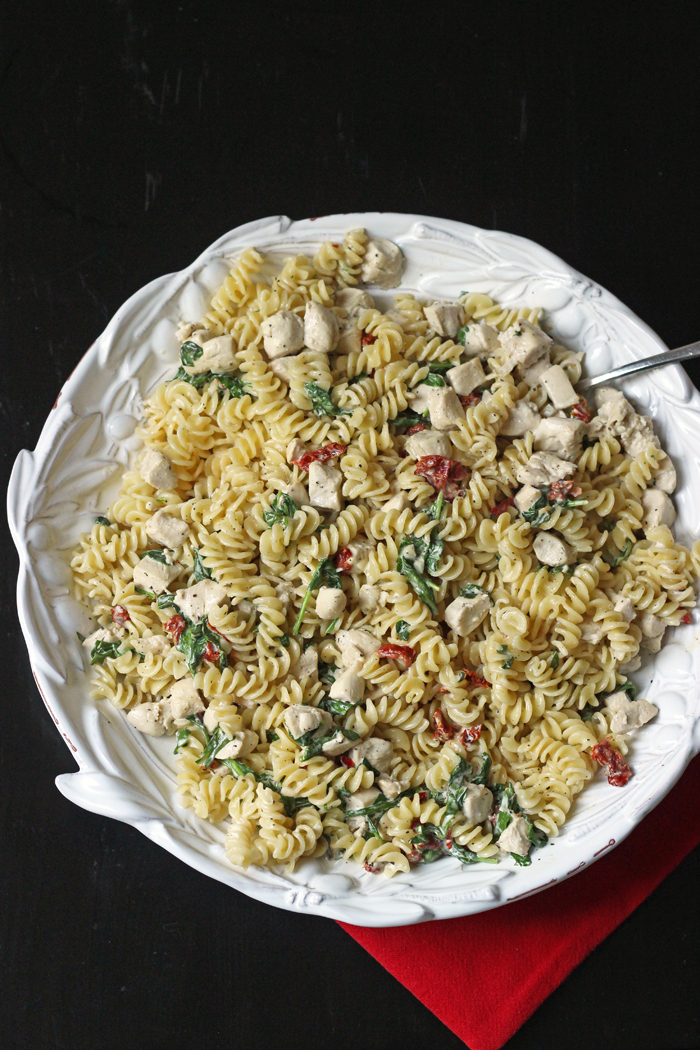 Life gets busy. Whether it's a heavy-duty sports season, deployment, illness, new baby, there can be plenty of seasons and circumstances that make it challenging to cook at home and conscientiously save money on food costs.
We all want to feed our families food they love and that is healthier for them if we can. We know that food cooked at home is almost always cheaper than food we'd buy at the snack stand or fast food joint. We know that our efforts in the kitchen are worth it.
Unfortunately, cooking and shopping can become a burden when life is crazy. Who wants to add more work to her day when she can easily run through the drive-through for supper?
Is it possible or even worth it to try to make food at home and get to the field/practice/church on time? And how do we do it so that we can save money on food costs?
I recently received this email from a reader:
I need help. You would think, since my oldest is 20 and still playing hockey in college that I would have figured out how to meal plan. But no – it's been 15 years of McDonald's, etc…. I also have a 13 year old that plays soccer fall/spring/summer and my 5 year old who is playing hockey. So, I have lots of weekend traveling, hotel stays, and rushed week nights in my future. I should mention I live in Wisconsin, so in winter it is VERY cold. We are often traveling an hour to two hours for an all-day hockey jamboree, then going home. Soccer would be the same – except a little warmer. And then the 2 night, 3 day hotel stays.

Can you help me please with figuring out how to eat with the above life situation? What to make, how to keep warm/cold? My DH really doesn't want your typical ham sandwich, he eats them every day for work.

My waistline and my wallet will thank you forever if you can help.
Dear Mama, I get you! While I can't bring supper to you at the field, I do have some ideas that you may be able to tweak to help ease the burden this season.
In fact, these strategies will help anyone eat well as well as save money on food costs when life is crazy or even when it's not.
How to Save Money on Food Costs When Life is Crazy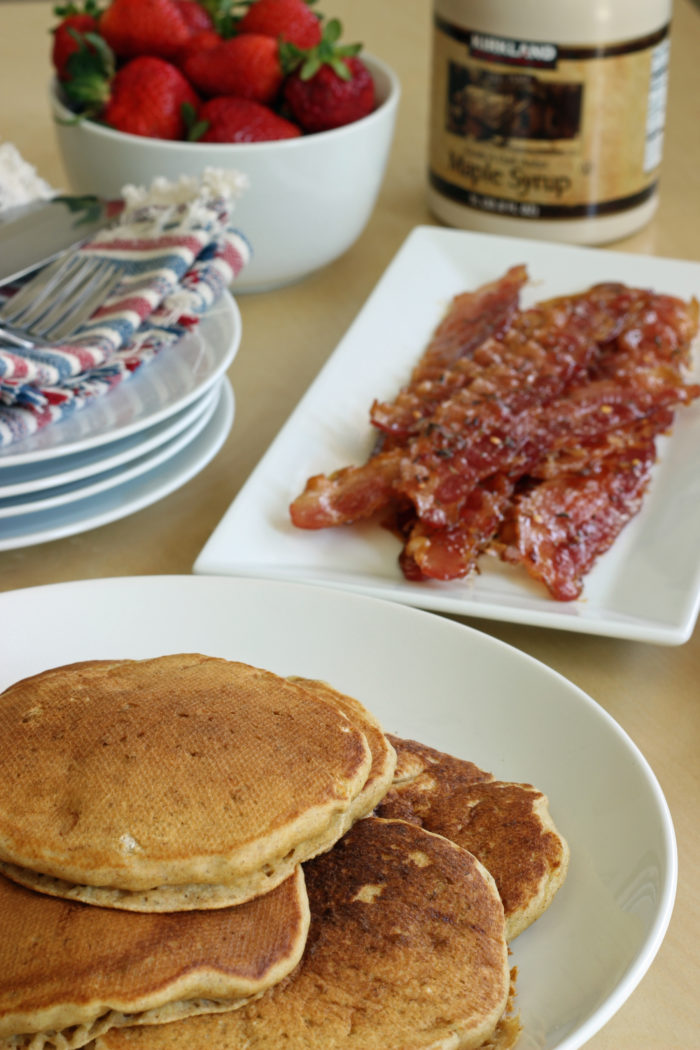 1. Plan some easy meals.
Dinner doesn't need to be a 3-course affair. Just make something. For our family, those nights become beans and rice or a quick bowl of pasta with butter and noodles. These are quick and easy to make and can be packed for the road.
Create a repertoire or idea bank of easy meal ideas that you can draw from in a flash. That way when the temptation to eat out comes your way, you'll have a ready alternative.
For instance, after spending one afternoon at the beach, my husband suggested going out to eat. The kids were wet and covered in sand, so it wasn't the best moment to splurge. Instead when we got home, I cooked up some chicken tenders in a skillet and stirred up a pot of Stovetop Mac and Cheese. Dinner was cheap and easy — and took about 30 minutes to pull together, far less time than if we'd gone out to eat or picked up takeout on the way home.
When we plan easy meals, we save time and effort, but we also save money on food costs.
Check out these posts for grab-and-go ideas:
2. Shop for a longer length of time.
In busy seasons, you may not have time to go shopping on a weekly basis. Instead, stock up for a longer period of time, buying enough staples to last the month so you don't have to keep stopping for something more.
Be sure to check the expiration dates for milk and eggs so that you can buy the longest lasting containers. Divide large packages into smaller ones and freeze what you won't use right away.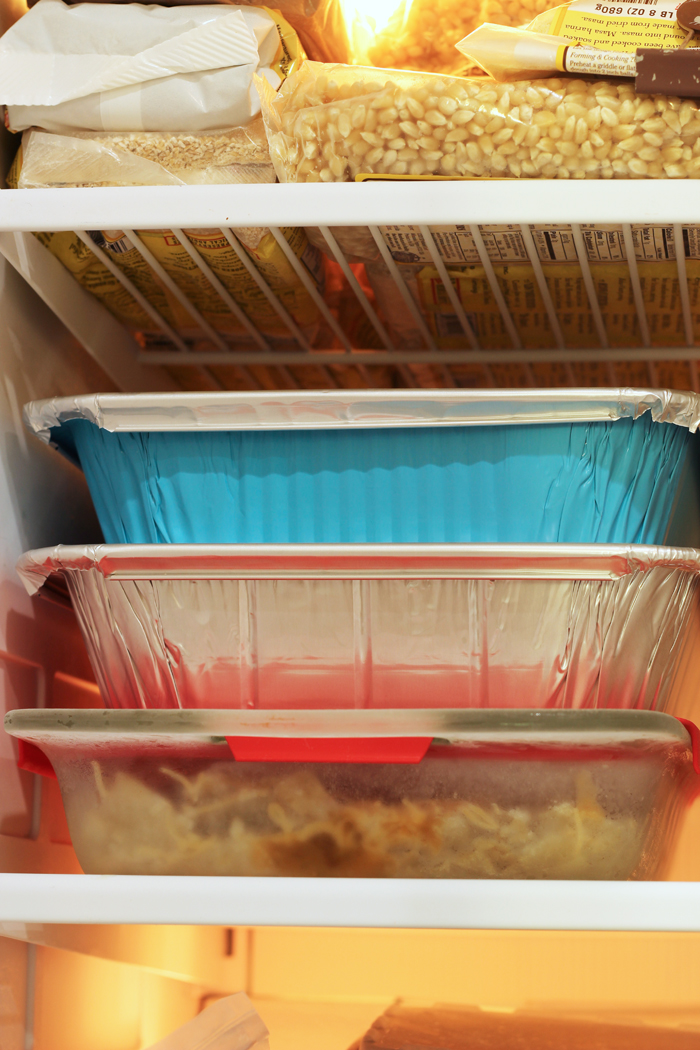 3. Fill the freezer.
I've long been a fan of freezer cooking. With my ravenous crew it's a little trickier to keep the freezer filled, but it's wonderful while my stash lasts. Take some time on an off day to bulk cook and freeze. By doing so, you're giving yourself your own homemade convenience foods.
Grab one of these freezer cooking plans and get cooking:
Dinners on the Run: Freezer Cooking Plan
4. Pack snacky meals when needed.
The snacky dinner is one of my best friends. Now, I'm not talking about a meal of Cheetos and Diet Coke. Instead, gather up small portable foods that when combined make a great meal:
bread/crackers and cheese
fruit
vegetables and dippers
deli meats
simple side salads
olives and pickles
These are great because you don't have to eat everything in a sit down meal. Perfect for on the go.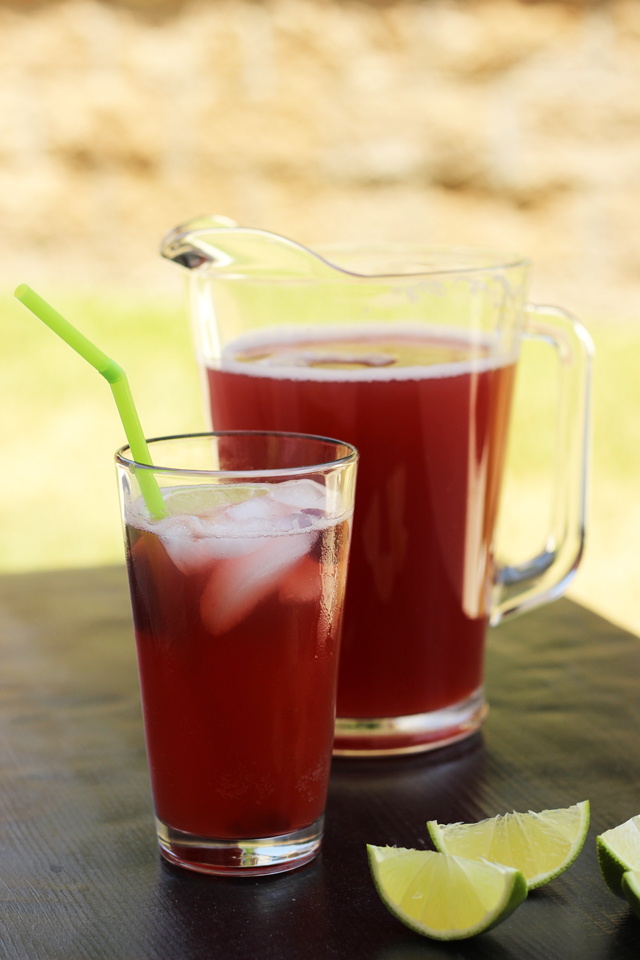 5. Make your own drinks.
Water is clearly the cheapest option. But when you're shivering/sweating on the bleachers or waiting for choir practice to end, it's nice to have something tasty to sip on.
Consider one of these homemade beverages that are loads cheaper than the commercial equivalent:
California Girl's Iced Sweet Tea
6. Keep an ice chest with you always.
Always, always, always have an ice chest with you — well, at least during warm weather months. Even if you don't have great things to pack, hauling the cooler with you allows you to run into the grocery store for 15 minutes to grab yogurt, string cheese, fruit, and deli meat.
You won't need to worry about keeping things cool or forcing your kids to gobble something down. You'll have a cooler on hand to keep things fresh.
This is also helpful for stashing cold groceries that you might not be able to get home to the fridge right away.
7. Grab healthier or cheaper fast food.
I think everyone can agree that burger joints, like McDonald's are not always healthy or cheap. Yet, there are still some quick-fix fast food places where you can grab a healthier, quick bite that doesn't cost a fortune.
Chipotle offers online ordering so that you can skip the line entirely and walk right in to food that's ready to go. I love Chipotle. Sigh.
Fast food doesn't have to be junky. Just be selective — and use it as a last resort.
What do YOU do to save money on food costs when life is busy?
I'd love to hear your tricks for eating well and saving money during busy seasons. We're all in this together.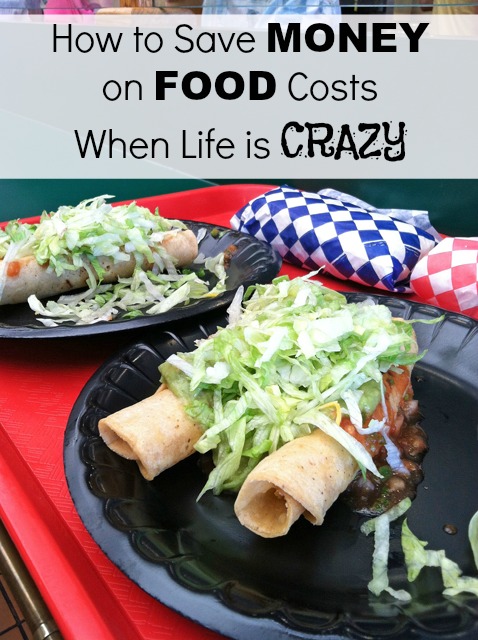 Originally published April 23, 2015. Updated January 11, 2018.