Enjoy this summer line-up of easy and delicious appetizers to add a little extra something special to your summertime get-togethers.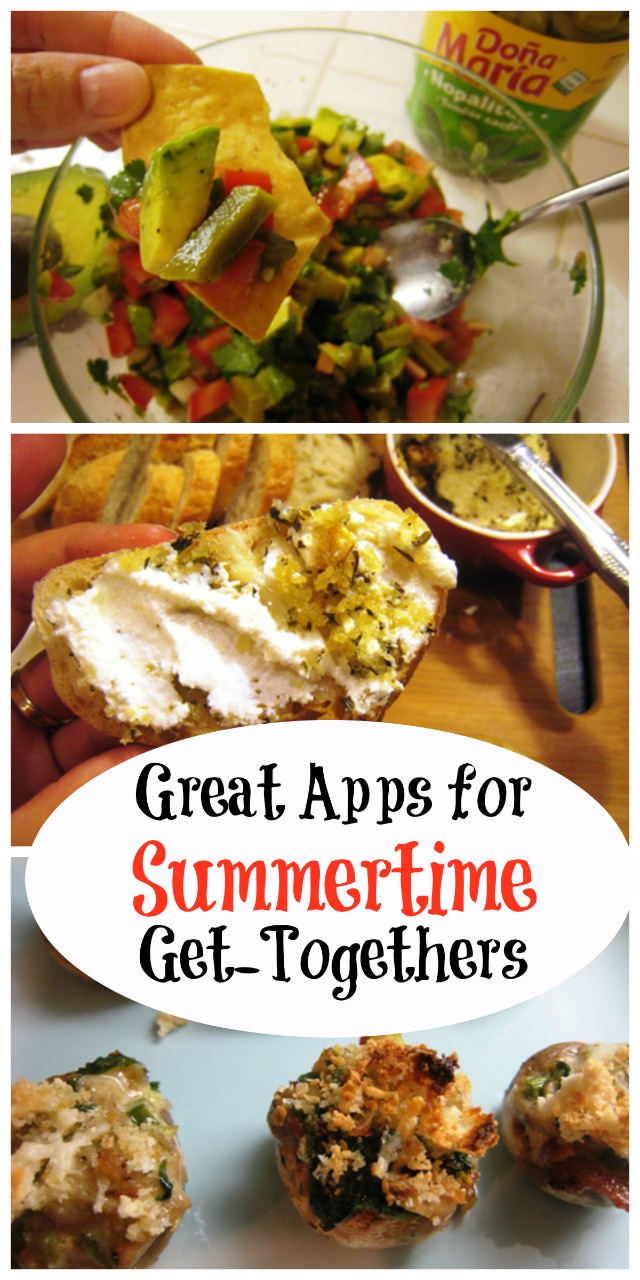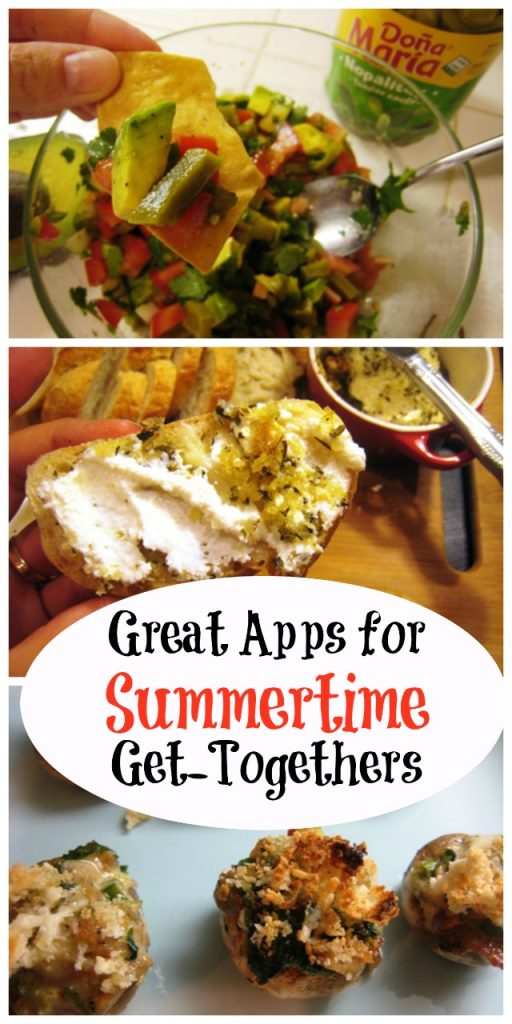 Now's the perfect time to be thinking of fun and easy appetizers. With graduations, baby and bridal showers, BBQs, pool parties, and Father's Day approaching, it's in your best interests to have a repertoire of dishes that you can make ahead and serve on a buffet so folks can eat when they're hungry.
This collection contains some of my favorite appetizers. They're different than your standard chips and dips which makes them fun and intriguing, especially for folks who might be making the rounds this season.
Set  up a beverage bar and a table full of these healthy, homemade hors-d'oeuvres. You can mingle, visit with friends, and munch on a few good eats yourself without worrying about serving a full supper. If you want, offer a main dish, but honestly, I like to just fill up on munchies.
Here are some great apps for summertime get-togethers:
Cactus Salsa – This is a favorite salsa from my childhood. Yes, I lived a rather different childhood, enjoying cactus dip, alfalfa sprouts, and mushrooms, back when none of that was very cool.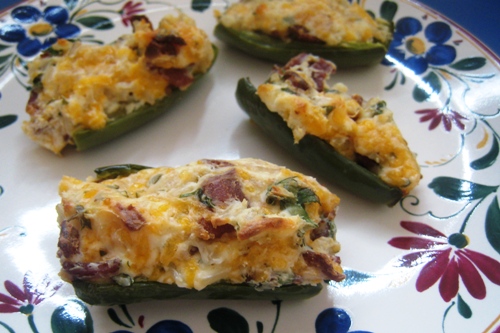 Easy Jalapeno Poppers with Rice and Bacon – Poppers are typically pretty spicy which is good — unless you don't like or can't tolerate spicy. The rice and dairy in these poppers help cool the flame just a bit.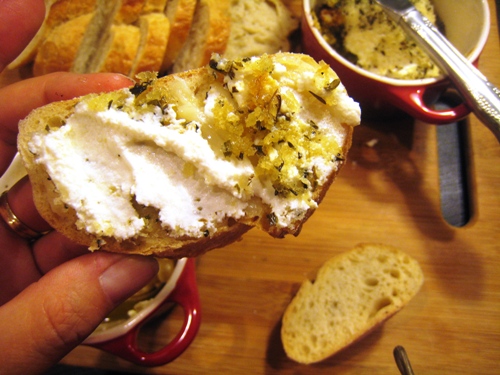 Roasted Garlic and Baked Goat Cheese Appetizer – One of my all-time favorite appetizers, this dish is super easy and elegant. Who says fancy can't be frugal?
Mushrooms Stuffed with Mustard Greens and Bacon – I had no idea when I found a manager's special on mustard greens that it was so delicious. The green gives a peppery bite to these very make-ahead stuffed mushrooms.
Healthier Spinach Dip – Chances are you know spinach dip. But, do you know it without the packaged soup mix? This version comes totally unprocessed. The yogurt adds an extra touch of good-for-you to go along with your spinach.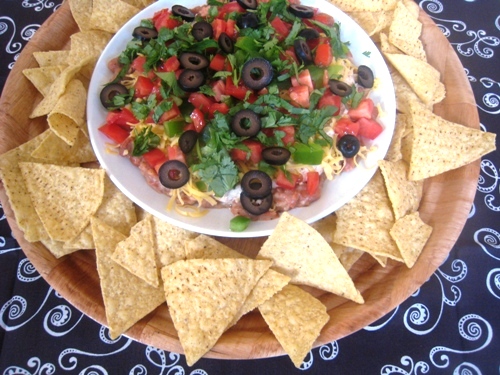 Really Homemade Seven Layer Dip – Speaking of unprocessed. The famous seven layer dip gets real in this recipe. No boxed mixes or ingredients you can't pronounce here.
What's YOUR favorite app for summertime?
This post was originally published on May 15, 2013.