Chimichangas are crispy burritos that are easy to make at home! You can fry them in oil or crisp them on the griddle.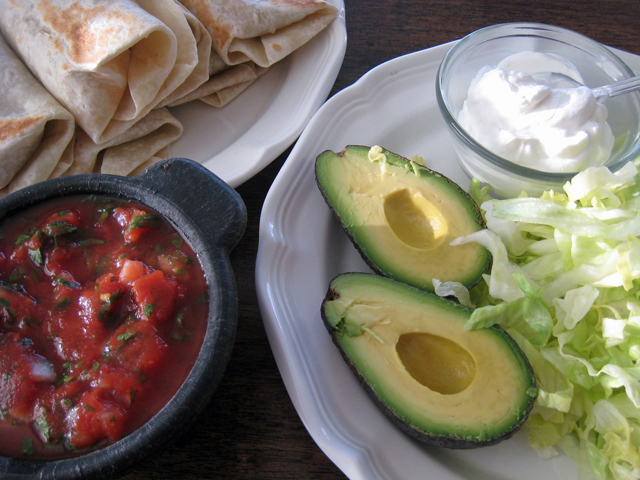 Chimichangas are one of my husband's all-time favorite meals. When we were dating in our Santa Barbara days and went for Mexican food, he would inevitably order the Chicken Chimichanga. It's basically a fried burrito that can be topped with enchilada sauce, salsa, lettuce, cheese, and sour cream.
They are amazing!
For years, in FishPapa's eyes, the measure of a Mexican food restaurant was the quality of its chimichanga. It wasn't until we got our new "donut machine" that we ever tried to make them at home.
They are so easy, it's laughable. If you know how to make a burrito, you can make a chimichanga. And don't worry if you don't have a fryer. I'll show you a few different ways to make them.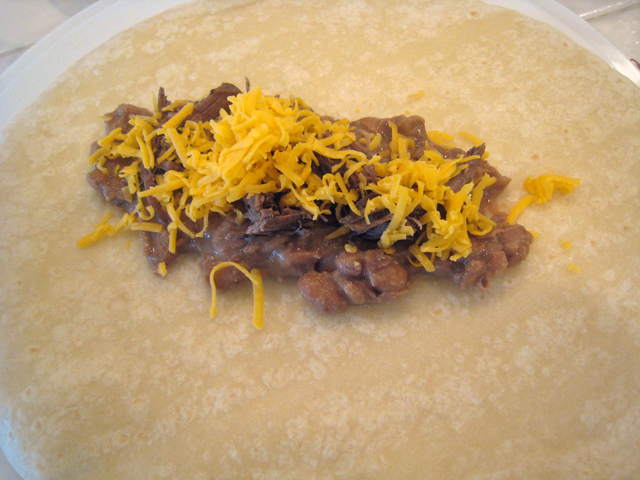 Spread your favorite burrito fillings down the center of a large flour tortilla. Use only the items that should be warm. Consider these:
(Save the lettuce, tomato, salsa, and sour cream for toppings.)
Fold in the sides at the ends of the filling, and then roll it up. Not sure how? Watch my famous burrito-folding video.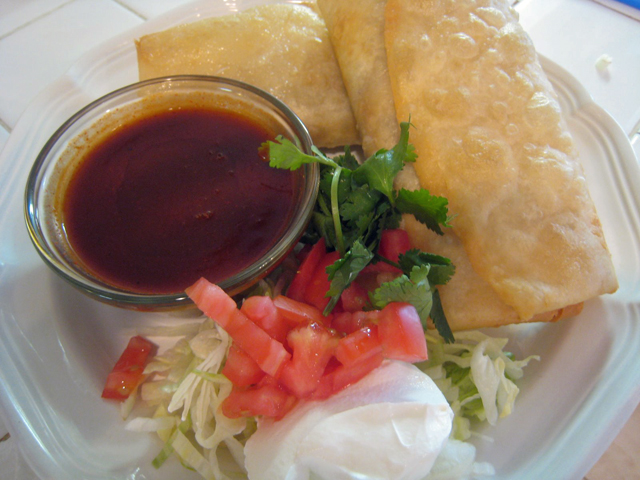 Now cook it until crispy. To do this, you can deep-fry it in a fryer which is amazingly good. My parents' neighbors had this deep fryer that was brand new in the box that they gave to my dad to give to me. It makes super yummy chimichangas. Oh my!
You can also crisp them on the griddle!
We tried the latter method this last week with great results. Just keep the griddle hot and turn the chimichangas as they crisp. Using the griddle is a great way to make many at one time. They're not as deliciously fatty as a truly fried chimichanga, but they are still really good.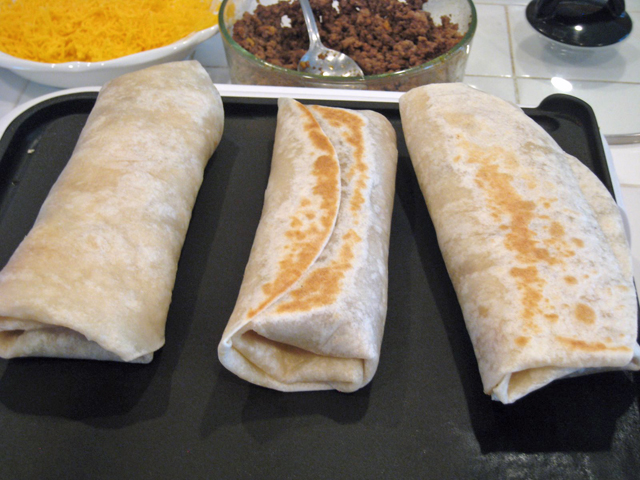 Top with your favorite cold fillings, such as lettuce, tomato, avocado, salsa, and sour cream. You can also serve it with a side of warmed enchilada sauce. Yummy!
Chimichangas
Chimichangas are crispy burritos that are easy to make at home! You can fry them in oil or crisp them on the griddle.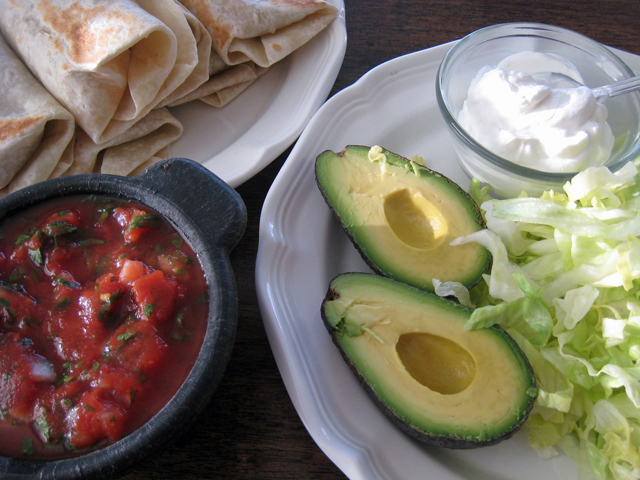 Preparation Time: 10 minutes
Cook time: 15 minutes
Total time: 25 minutes
12 chimichangas
Ingredients:
12 burrito-size tortillas

4 cups pinto beans

2 cups meat filling

2 cups shredded cheese

various toppings: shredded lettuce, salsa, enchilada sauce, guacamole, sour cream
Instructions:

Lay out the tortillas and divide the beans, meat, and cheese in a line across the bottom third of the tortillas.
Roll up the tortilla tucking in the sides as you go.
The rolled tortillas can be placed in a ziptop freezer bag and frozen. Or you can heat them and serve them right away. We like to heat them on the griddle, turning to crisp all sides.
Serve with toppings
Check out Tammy's Recipes for Kitchen Tip Tuesday. Tammy is the one who "made" me take my first recipe pictures. She wouldn't let me participate if I didn't. Who knew that five years later, I'd be shooting the pics for my own cookbook!?!