Got big goals that don't include spending too much on groceries? I gotcha covered. Learn to slash your grocery spending in 7 easy steps.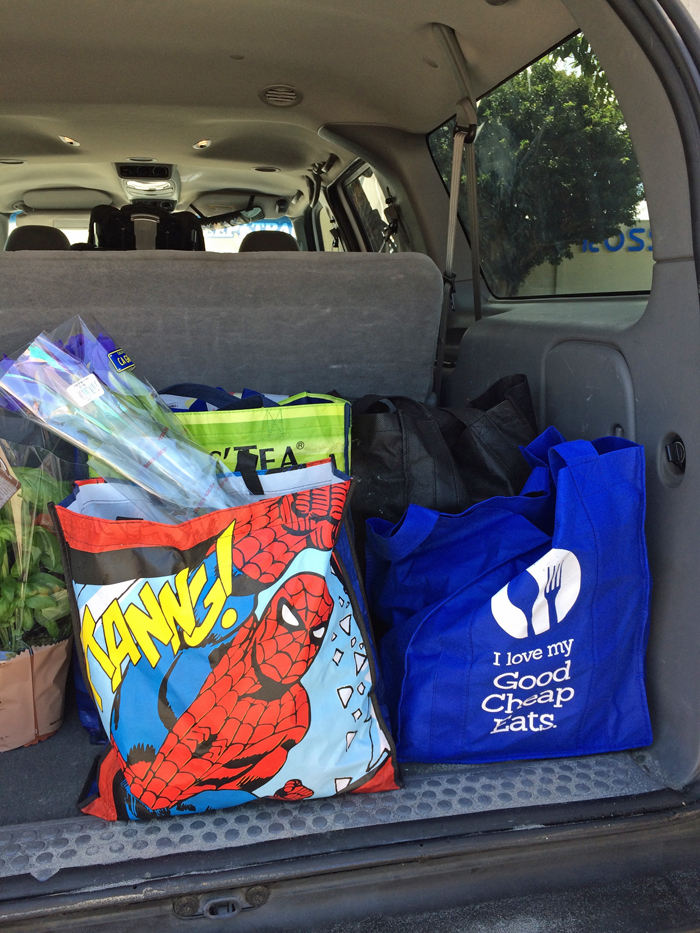 The other day I shared with you some of the strategies that I used last week to reduce our grocery spending by over $400. That's about 1/3 of our monthly grocery budget! It's pretty remarkable what a little know-how and strategy can do for you.
While my husband and I were always frugal people, about 15 years ago we made some mistakes when it came to money. Big mistakes. About ten years ago, we started to right the ship. One of the biggest means of doing so was right here with this grocery thing.
In that ten years, we paid off the debts, built an emergency fund, and have been able to pay for braces, long trips to Europe, and new-to-us cars IN CASH. And let me assure you that I'm not one of those authors who make big bucks. I think I'm on par with what I'd be making if I had stayed a high school teacher — only without the benefits package.
It's really amazing what you can do when you set your mind to it, even if you have just a little to work with. So many of you have written to share your successes in grocery geeking your way to a balanced budget — I can't tell you how happy that makes me! You are rocking it!
I want to make sure that EVERYONE knows how to slash their grocery spending if that's what they need or want to do.
Fill out this form and I'll send you the guide. I'm dreaming big dreams for you!