End the month off with a bang! Serve easy BBQ or make-ahead meals for delicious nights when you'd rather be out playing ball in the street.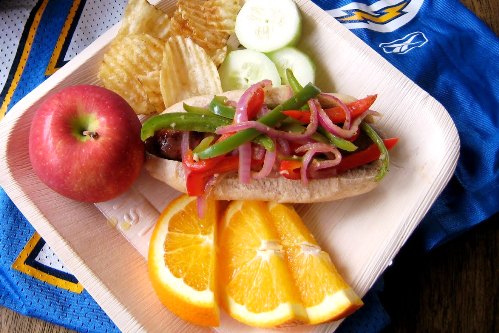 We are blessed to live on a cul-de-sac with a dozen or more children. Afternoons and evenings are often spent playing hockey or shooting baskets, often after dark. I love that my children can have this (mostly) carefree childhood.
Between street play and swim lessons, I want meals that are easy to prepare and easy to serve this week.
This week's menu is just that:
24. Grilled Chicken, Vegetables, Quinoa Pilaf
25. Sloppy Joe's, Broccoli Slaw, Fresh Fruit
26. Mac and Cheese, Vegetables
27. Hot Dogs and Brats on Homemade Buns, Chips, Fruit
28. Sandwich Bar
29. Pizza Night
30. Chef's Choice
What's cooking at your house this week/month?
For more meal planning inspiration, visit Menu Plan Monday each week.