Hot weather meal planning calls for different strategies than other times in the year. Here are some techniques to help you keep your cool in the kitchen.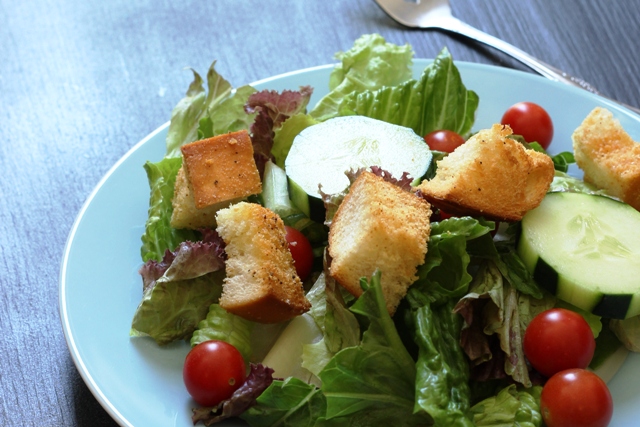 My friend Andrea, also a native Southern California girl, worded it perfectly this week:
Now's about the time things really start to heat up in Southern California, and usually don't let up until Halloween. You'll hear us Cali people complain about the heat from here on out. You've been warned. Please don't kill us.
It's true. Even though we've had a hotter than normal summer, it's only just begun. Last NIGHT it was 84 in the house. We don't have an air conditioner. We don't have many ceiling fans. If the house belonged to me, that fan situation would have been changed pronto. I grew up in the desert and I lived five years in Kansas City humidity with the AC set at 82, so this is not a big deal. Except that it is.
Of course, the pool was closed these past couple days and we're on drought alert so there wasn't a ton to do in the way of finding cool, refreshment.
I threw out my original French Friday meal plan yesterday afternoon when I realized there was NO WAY I wanted to cook several courses in a hot kitchen. Instead, my FishChick 7 and I ran to the store for sushi, cold cuts, fresh fruit, and crackers. We dined how we will probably eat often in France: the no-cook, snacky meal. It's actually one of our favorites and such a great way to eat without heat.
If the weather man is right, we're in for a hot week. That means my meal planning needs to be WAY simplified. Can't we all just eat salad? I wish. My people can do it, but not every day like I could. Instead,
I'm leaning on no-cook, crockpot, and quick fixes to get us fed in a flash — without too much sweat or tears. Are you in the same boat? Check out these posts that will help you enjoy the dog days of summer a little bit more: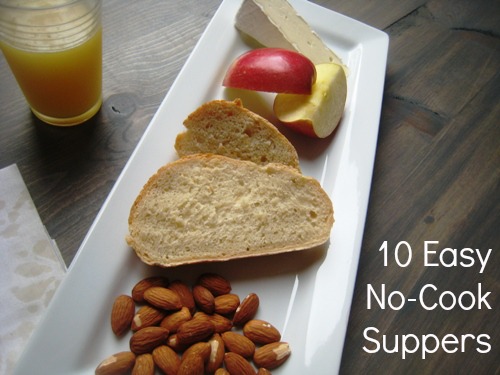 This is a list of snacky dinners that pass muster with my people. Hallelujah. They are all real food, easy, and no-cook suppers.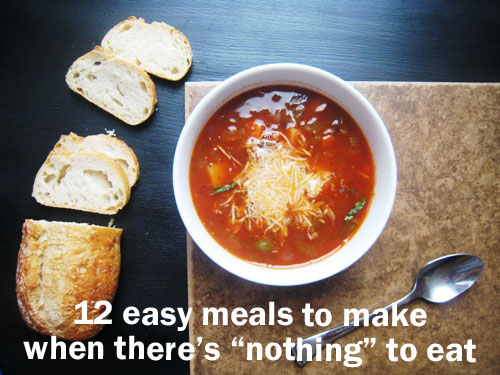 I can make these meals without a recipe and in about 30 minutes or less. They are my standby meals based on pantry staples that I lean on when the meal plan hasn't cooperated or life got in the way. My family loves them all so they make for a great quick fix.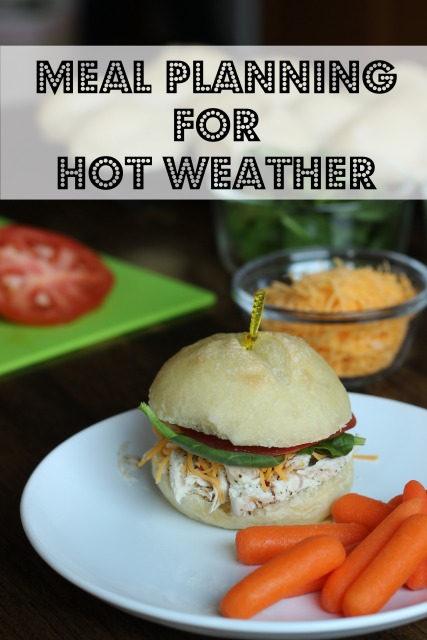 Hot weather meal planning calls for different strategies than other times in the year. Cooking things ahead is a big boon to the home cook. Here are my tricks for making meal times work when I don't want to.
What's YOUR favorite way to cook during hot weather?