A staycation can be a great way to enjoy a vacation without spending a lot of money. And if you plan your meals right, you can also eat well and spend less.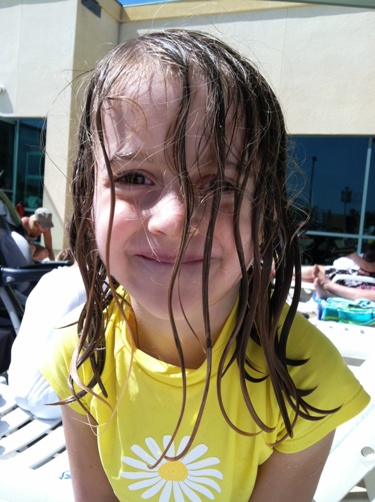 Later this summer our family is planning a staycation. We're doing what I call a "luxury staycation" in that we're going to stay at a hotel not terribly far away from home. It's a vacation, but we're staying in our neck of the woods.
This signifies in several ways:
the pressure's off for packing everything. If I forget something, it's not the end of the world to go home for it.
we know the general vicinity so we won't feel totally like fish out of water.
we save time and travel money by not leaving the county.
it's easier to pack food from home since it's not traveling a long way.
During our staycation, we'll have a small kitchen available to us so we can cook our own meals and not feel like we have to eat out — unless we want to.
Having a kitchen available is key to the relaxation portion of the trip. On one of our previous vacations out of town, we stayed at a hotel that did not serve breakfast, nor did it provide the connecting rooms we had requested. Eight people in one tiny room is a tight squeeze, even if we're just hanging out. It doesn't really lend itself to a relaxing meal "eaten in".
Whether your staycation is away from home or literally in your own backyard, there are a number of things that you can do to make it still feel like a vacation when it comes to meal times. You can eat well and spend less even if you're "on vacation".
Here's how: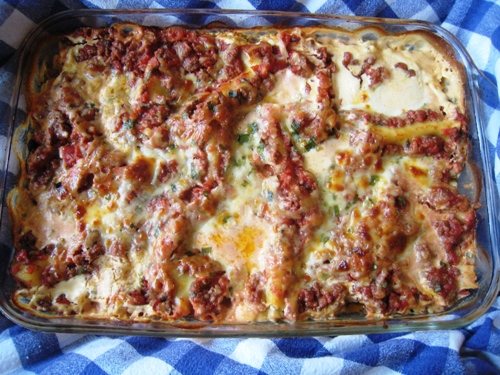 1. Cook ahead.
Every day feels like a vacation (sort of) when you have freezer meals at the ready. If you do your cooking in advance and store your meals in the freezer or refrigerator, you're ensuring the quality and flavors of your meals and saving yourself some work prior to serving. You're also saving money in the process.
Meals that work well for this would be:

2. Serve no-cook meals
What's better than cooking in advance? Not cooking at all! Last week I shared 10 No-Cook Suppers. These are easy to pull together and are just as filling as a real meal — without the hassle and mess.
They're ideal for taking on the go, too. Pack the components away for a trip to the beach or a picnic at the park. Lounge by the pool and munch.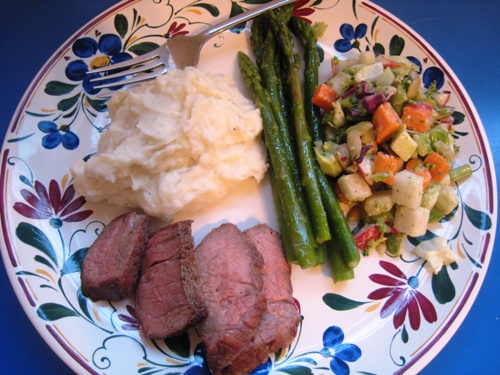 3. Splurge on your favorites.
A steak dinner with all the trimmings — that you cook yourself — is infinitely cheaper than taking the family to a steak house. Even buying a few convenience items can help you out. Plus, your meal will be more relaxing and probably cooked just the way you like it. If your favorite restaurant isn't in the budget, make your favorites at home.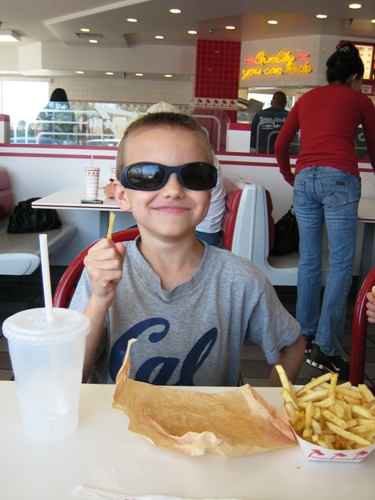 4. Enjoy some meals out.
We are a family that enjoys eating out. But, we can do it fairly economically. Our favorite In-N-Out burgers and fries costs us less than $25 for the family, even when we're being extravagant with our order. Having a fun little treat makes the vacation more fun for all of us.
Looking for an eating tour of San Diego? Try some of these local great places that aren't too pricey.
A staycation can be a great way to enjoy a vacation without spending a lot of money. And if you plan your meals right, you can also eat well and spend less.
Have you ever had a staycation? How did you eat well and spend less?