Quick and yummy dinners are easy to come by when you make a bulk batch of these Supreme Meatballs. They are tender, delicious, and very freezer-friendly.
This post may contain affiliate links. When you make a purchase through those links, I am paid a small amount in advertising fees. Thanks for your support. I really appreciate it.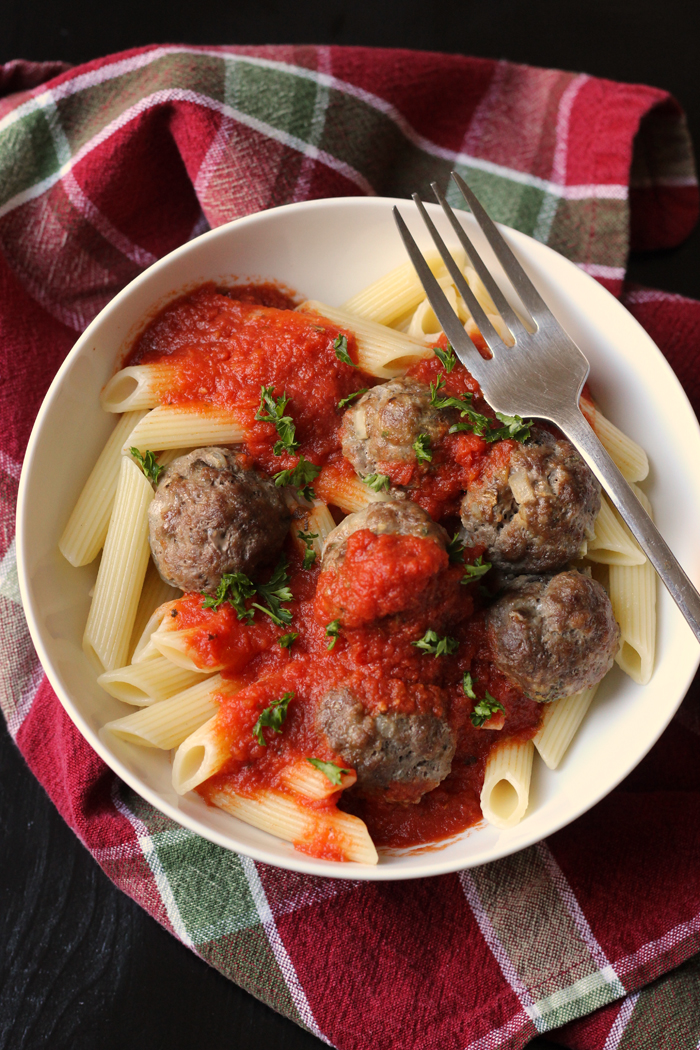 Those of you who've been around awhile know what a big fan I am of meatballs. I am a meatloaf lover — and meatballs are like the very best form of meatloaf with all the golden edges everywhere.
I love them for their versatility. They go great with gravy and mashed potatoes, atop spaghetti doused in marinara sauce, floating in soup, heated on the grill and basted with BBQ sauce, in bowl meals…. You name it, meatballs are where it's at!
And the icing on the cake is that you can make a huge batch and freeze them for future meals. You don't need to remember to thaw them in advance, they reheat quickly, and they taste awesome! Continue Reading »