Save money and season your dishes well with this homemade Herbes de Provence recipe.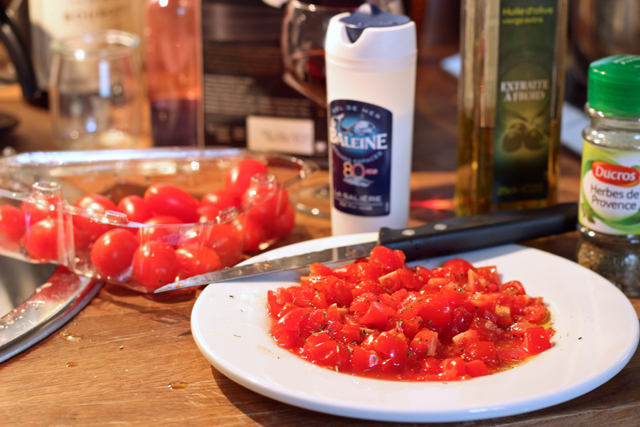 While we were in France last month, I did a fair amount of meal prep. Certainly not as much as I do at home, but I did cook and prepare meals during our vacation in order to save money and also to make sure we were eating healthier food. (Don't be fooled; France still has KFC, Subway, and McDo. There's cheap junk to be had anywhere, even if it's not so cheap as here.)
I didn't have the space or the inclination to stock a full spice cupboard so I carried a very limited array of items: sea salt, olive oil, red wine vinegar, and herbes de provence.
Prior to our trip, I was extremely partial to "Italian herbs," a blend of just that – Italian herbs. I looked for it at the Monoprix off rue Daguerre, but they didn't have it. I had to settle for Herbes de Provence as a multipurpose herb. Typically, I don't love the "herbes de provence" I've bought in the states because they usually have lavender in them. I don't like culinary lavender, but I've tolerated in recipes for years.
I read the ingredients on this Herbes de Provence from Ducros and saw that it did not have lavender. Yay! [Continue reading…]