Dress up your favorite grilled or fried fish with this homemade Remoulade Tartar Sauce. It's packed with flavor and a little Cajun kick.
This post contains one or more Amazon affiliate links. When you make a purchase through those links, I am paid a small amount in advertising fees. Thanks for your support. I really appreciate it.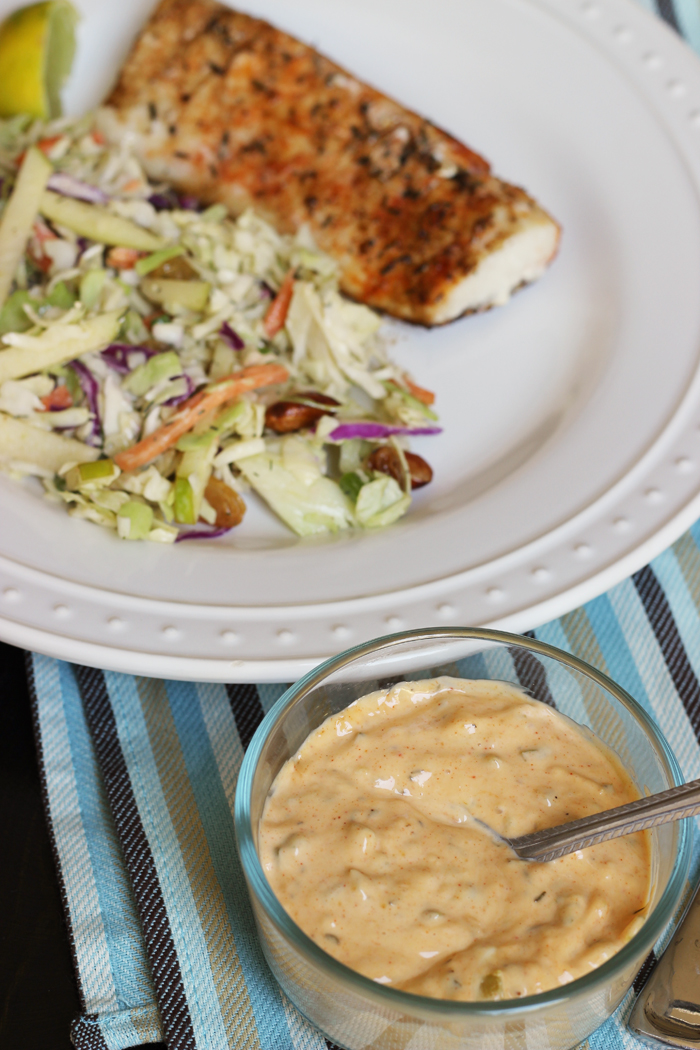 I didn't grow up eating much fish. The only fish dish I remember my mom making when I was a child was this lemon and almond sole that she made in the microwave. Rather than throw pearls to swine, she usually only made enough for her and my dad and prepped an alternate meal for us kids. Every once in awhile I snuck a bite and I loved it.
It wasn't until I met FishPapa that I actually purchased fish or learned how to make it. One of the first meals he ever made me was shark skewers. Seriously. They were so good! The man knew that the way to my heart was through my stomach. 😉
Over the last few years, I've dabbled in cooking with fish and trying to figure out new strategies and techniques. I've ruined a lot of fish, but I've also learned a lot. That's how we learn, right? Continue Reading »