Cool off tonight with a delicious make-ahead Pasta Salad with feta, tomatoes, and kalamata olives. It's hearty without feeling heavy.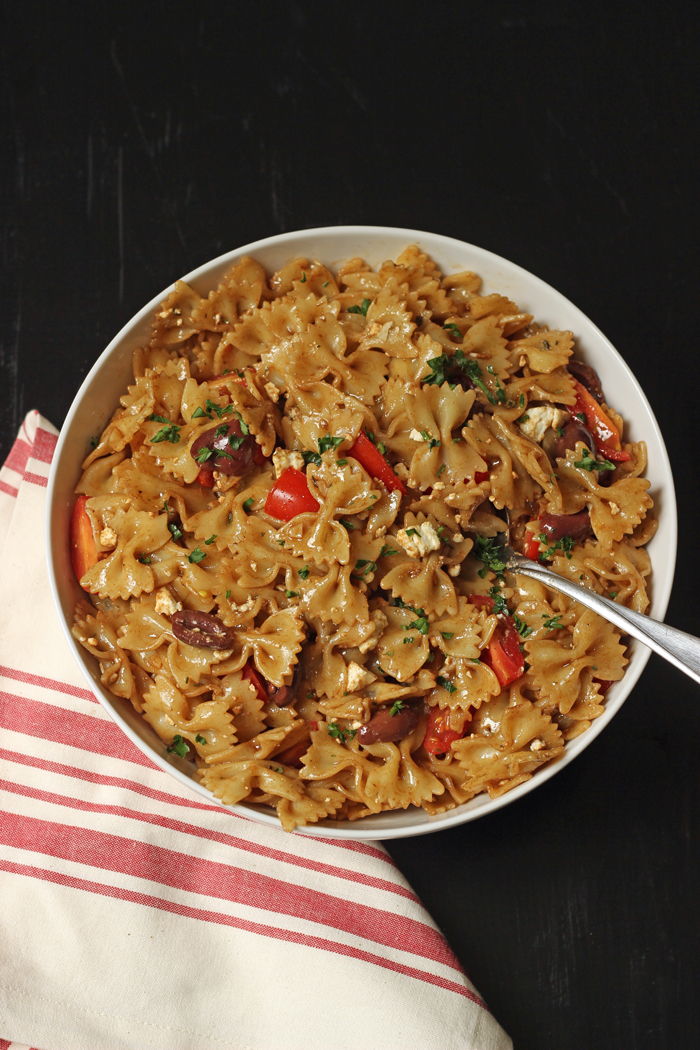 I love a good pasta salad. It's hearty, it's filling, and it's very make-ahead. It's also a great excuse for me to getaway without adding meat to the meal. While I know that some people consider pasta and carbs not the best, I find that in moderation, they're a tasty good cheap eat.
For over 20 years now I've been making some version of this Pasta Salad with feta, tomatoes, and Kalamata olives. The sweet Tarragon-Balsamic Dressing offsets the saltiness of the feta and olives, making for a delicious, tangy combination.
Serve this easy, make-ahead pasta salad as a meatless main dish, a hearty side accompaniment to a grilled protein, or combine it with other salads for a fun salad buffet dinner. Continue Reading »