There are all kinds of strategies for meal planning. Some are better than others. What's your method?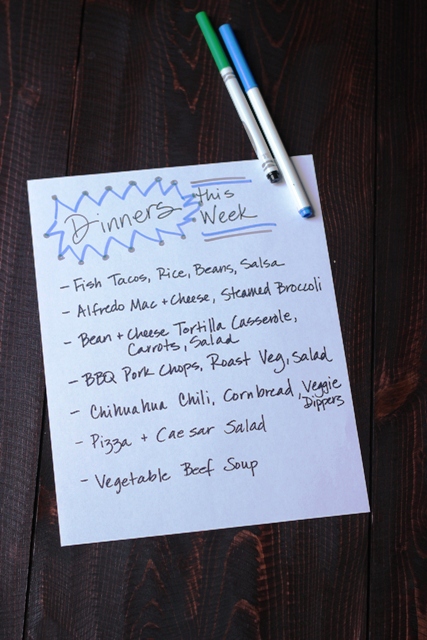 Twenty years ago as a newlywed, meal planning was something I did every Sunday night. I didn't know about using it as a money-saving strategy. Remember? I'm the lady who spent as much to feed two people in 1994 as I did to feed eight in 2008.
Instead, it was like clothes shopping or Christmas-list making, I just thought up all the things that I wanted to eat that week and wrote it on a list.
Boy, was I foolish?! I bought duplicates; I overbought; I paid full price. I also threw away a lot of food due to poor planning.
It took a tangle with debt to mend my ways, for that I am thankful. I like to think that I'm a better steward of my resources — and of the earth — nowadays. [Continue reading…]