Feed a crowd and your hunger for loaded nachos all in one fell swoop. This One-Pan Chicken Nachos recipe will have you set for success.
This post may contain affiliate links. When you make a purchase through those links, I am paid a small amount in advertising fees. Thanks for your support. I really appreciate it.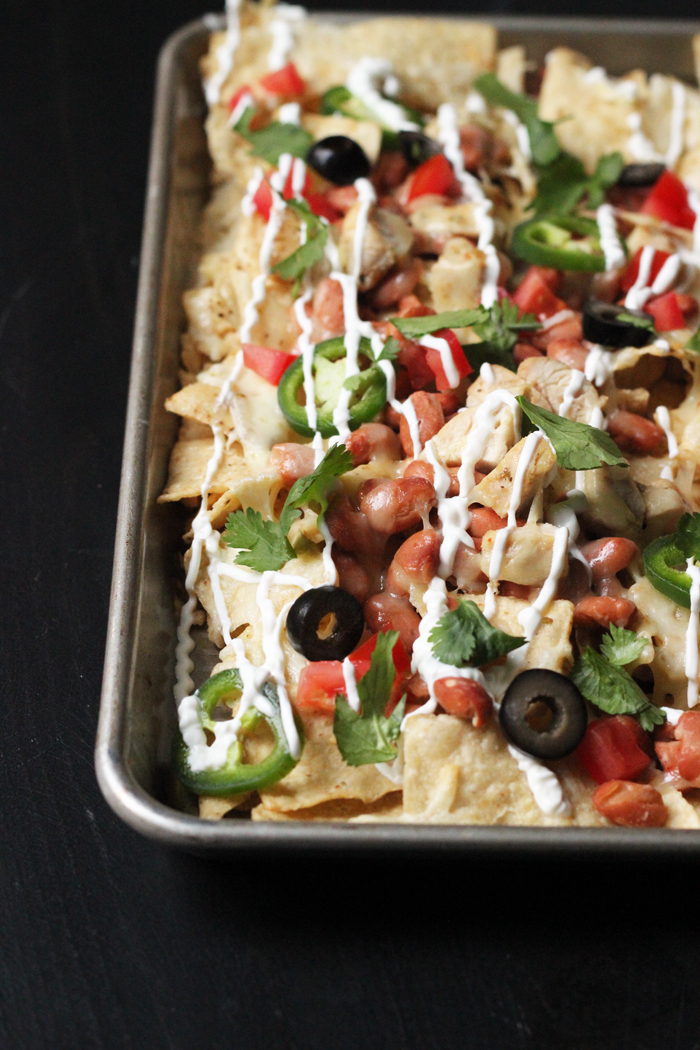 Nachos have been a favorite dinner or snack of mine since high school. Trust me, that's a long time. Back in the day, my best friend Stephanie and I would make a goopy cheese sauce from a dry packet mix. We loaded on the toppings and had a feast.
Since then I've simplified my nacho making process to include real shredded cheese and to make it in a big pan. I've shared my DIY Nacho Bar before. Nachos make a quick and easy dinner or appetizer with very little work.
But, if you really want to wow your guests, bring out this One-Pan Chicken Nachos dish all dolled up and ready to go. Continue Reading »