Give tonight's supper a kick with this quick and simple Spicy Turkey and Sausage Bolognese. It's a perfect topping for pasta, polenta, or spaghetti squash.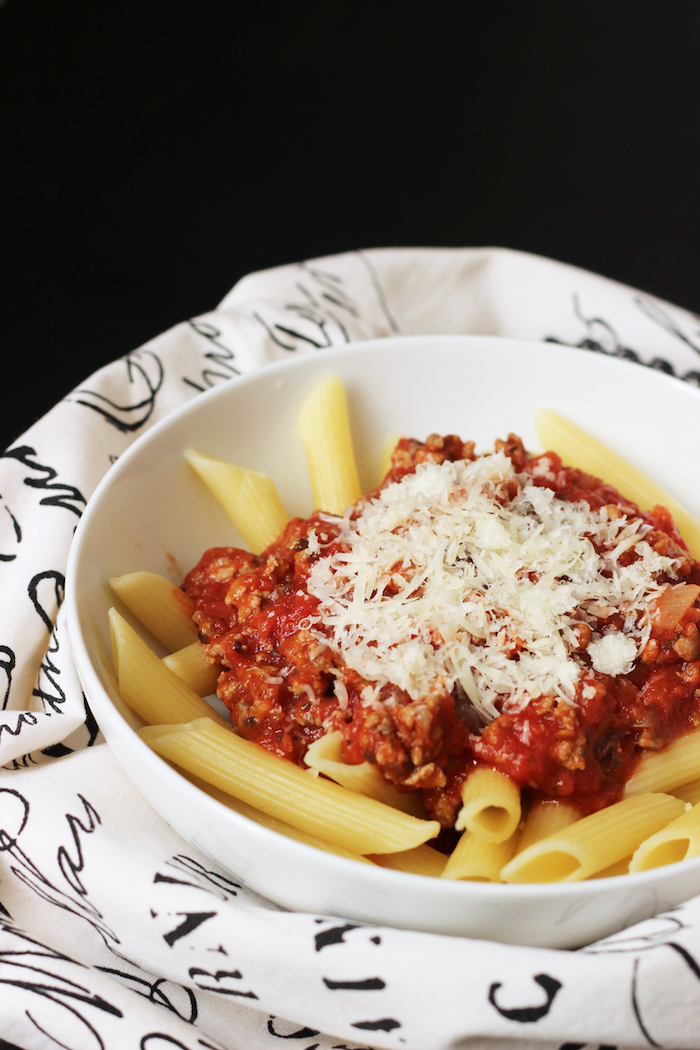 Are you still buying pasta sauce from the grocery store? Stop it already. It's so easy to make your own pasta sauces — that taste better, are healthier for you, and cost less per ounce than what comes in the jar or can.
While I might keep the occasional jarred sauce on hand for emergencies, I typically lean on my Slow Cooker Red Sauce, making big vats of the stuff and freezing it to use over a month's time. It's perfect for lasagna, dressing meatballs, or topping pizza.
When I don't have any red sauce in the freezer, it's pretty easy to whip up a fresh sauce on the fly. This Spicy Turkey and Sausage Bolognese only takes a handful of ingredients, and it comes together in about half an hour. It's also a favorite with my family, thanks to the spicy sausage kick. Continue Reading »