Whole wheat flour, coconut milk, coconut oil, bananas, and cashews bake up into this delicious, lightly-sweetened bread that is great for breakfast or for snacking.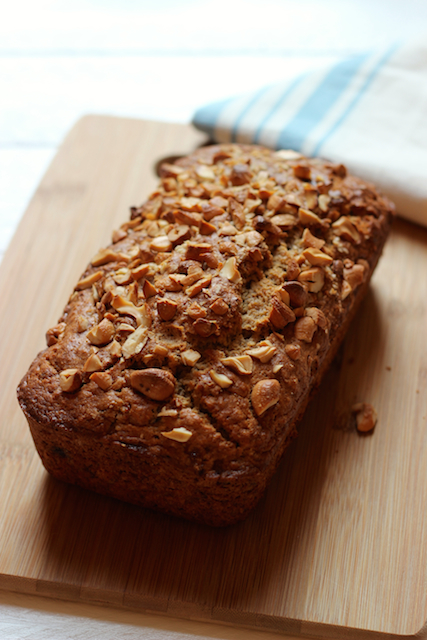 Once upon a time I made banana bread on a weekly basis.
Once upon a time a 9×13 pan could last for three meals for our family.
Once upon a time, I had to freeze milk because we couldn't drink up a gallon before it went bad.
Those times? Are long gone. I haven't had bananas last long enough to make banana bread in quite awhile. The kids love them to snack on; FishBoy16 uses them in his daily smoothies. For some odd reason, this week, there were six bananas to be used up.
Between Easter and recipe development, I have felt the excess of food and ingredients everywhere I turn. This week, I made up my mind to deal with some of it. The bananas were the first to go. [Continue reading...]