Sometimes you just don't feel like making that thing you planned to make for dinner, do you? Here are some meal plan alternatives to help you eat well and spend less.
Jump to:
It's a well-known fact that having a meal plan and successfully executing it are tremendous ways to save money, time, and resources. A home cooked meal on time and under budget is a thing of beauty after all.
But there are plenty of things that can get in the way. Fatigue. Overwhelm. Sick or crabby kids or spouses or self. Lack of time.
There are plenty of tricks to make a meal plan happen. But a reader wrote in with quite the thoughtful — and honest — question:
My biggest challenge is when I am not in the mood for the meal I have planned/ prepared for that night. How do I get in the mood for it or prepare for that situation?
Admit it. You've totally been there before as well. You plan the meals, you buy the groceries, and when 4:30 rolls around; your mojo just isn't there.
Been there, done that, times infinity.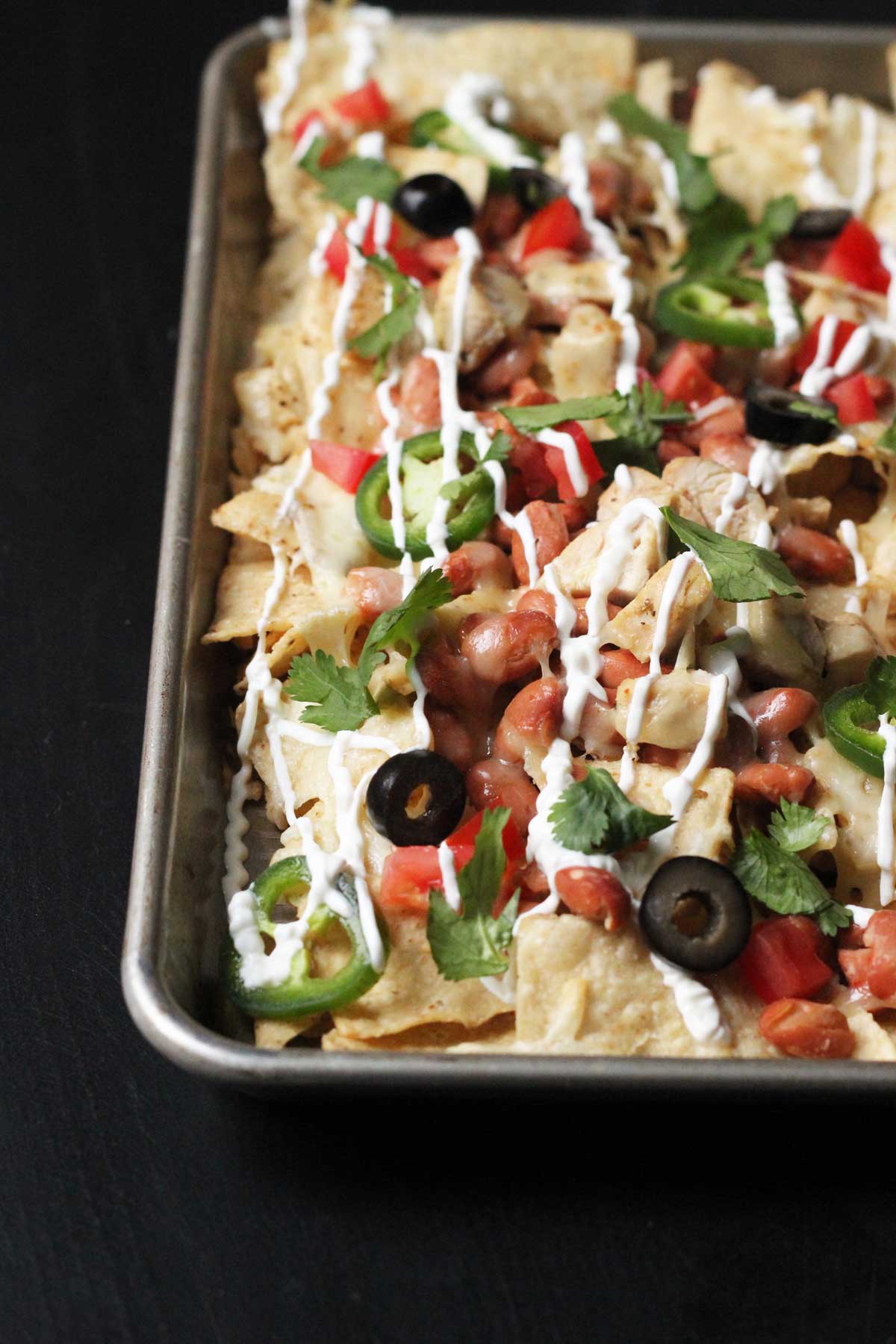 So you don't want to make what you planned… what are you going to do about it?
Meal Plan Alternatives
Here are some things to think about when you just don't feel like making that turkey pot pie/pork roast/chicken stirfry/beef tacos/veggie polenta bake:
Remember your why.
Our attitudes and motivations play a huge role in the kitchen. If we are feeling thrifty, we use up the leftovers, eat down the pantry, and otherwise make the most of what we have.
If we've got a little devil-may-care thing going on, we may end up buying half of Costco, neglecting what's in the fridge, and eating filet mignon and lobster—though our wallets beg us not to.
Your attitude can cost you a pretty penny… Or it can help you save big bucks!
Remember your why, or your motivation.
What are your goals? Are you looking to save money? Lose weight? Eat more healthfully? Spend more time with your people? Why is cooking at home important to you?
If you keep these ideas in the forefront of your mind, especially when you've got a bad case of I-don't-wanna's, you can move mountains! Or at least get supper in the oven before the sunrises tomorrow morning.
Keep your end game in mind. Stay focused. Let your goals for eating and spending rule over your appetite.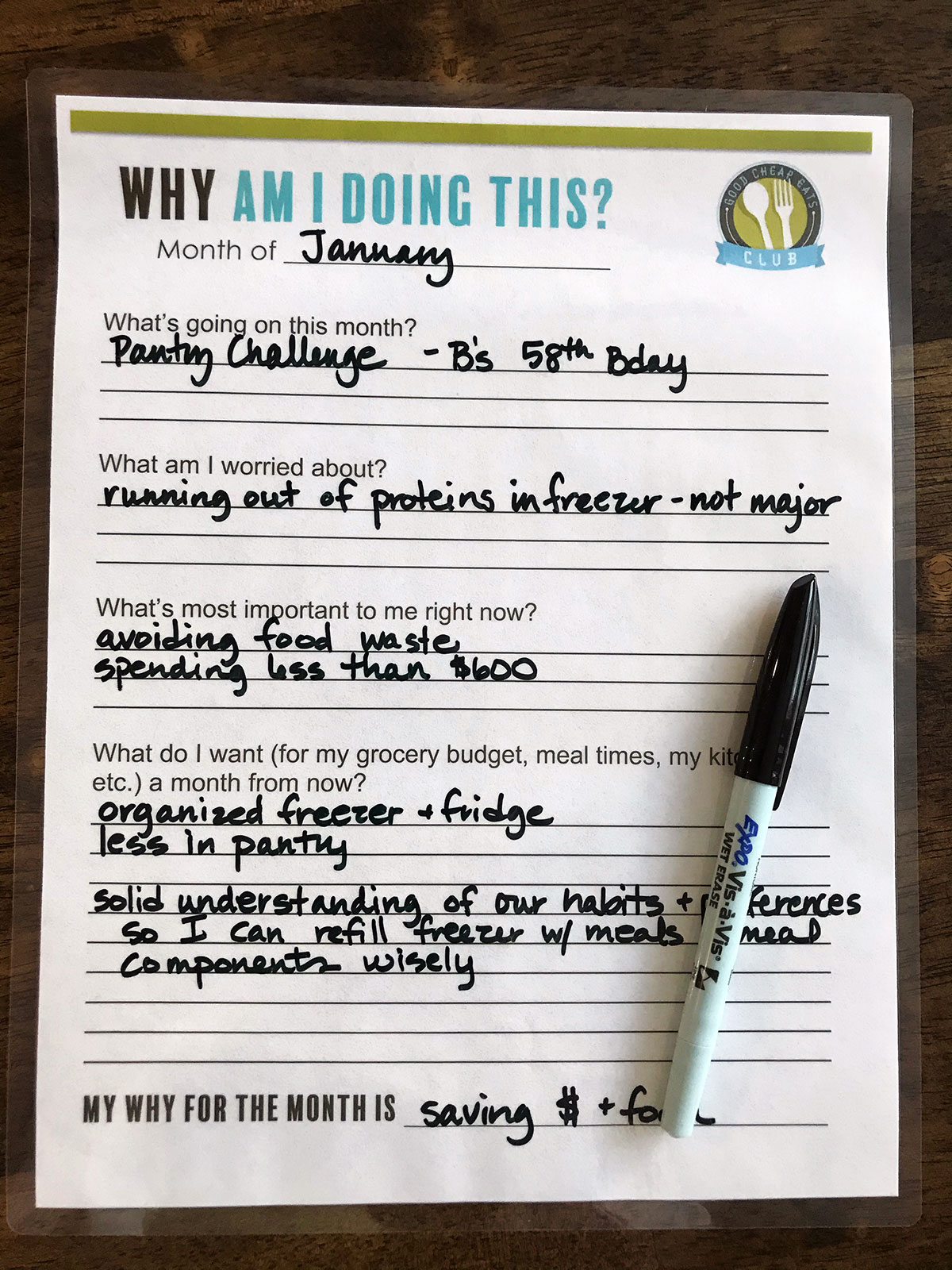 Get some external helps.
That said, there are a few things you can do to help make the process a little more fun. Not necessarily meal plan alternatives, per se, but they make the prep a whole lot easier!
Turn on some good music or a favorite show. If you've got some tunes going while you cook or can binge watch that program you're into, you can get into a groove instead of being grumpy about the meal plan you don't feel all that groovy about.
Pour your favorite drink. Whether it's a cup of coffee, a glass of sweet tea, or something stronger, pour yourself something nice to drink so that you can relax while you cook.
Start with a clean kitchen. We've talked about this before. A clean kitchen is half the battle. It's so much more fun to cook in a clean work space.
Take ten minutes, tell yourself you're cleaning, not cooking supper, and get busy. Then tell yourself to cook.
Sharpen your knives. Dull knives do not a happy chef make. Be sure you've got a sharp knife to work with. The work will go more quickly and with less effort.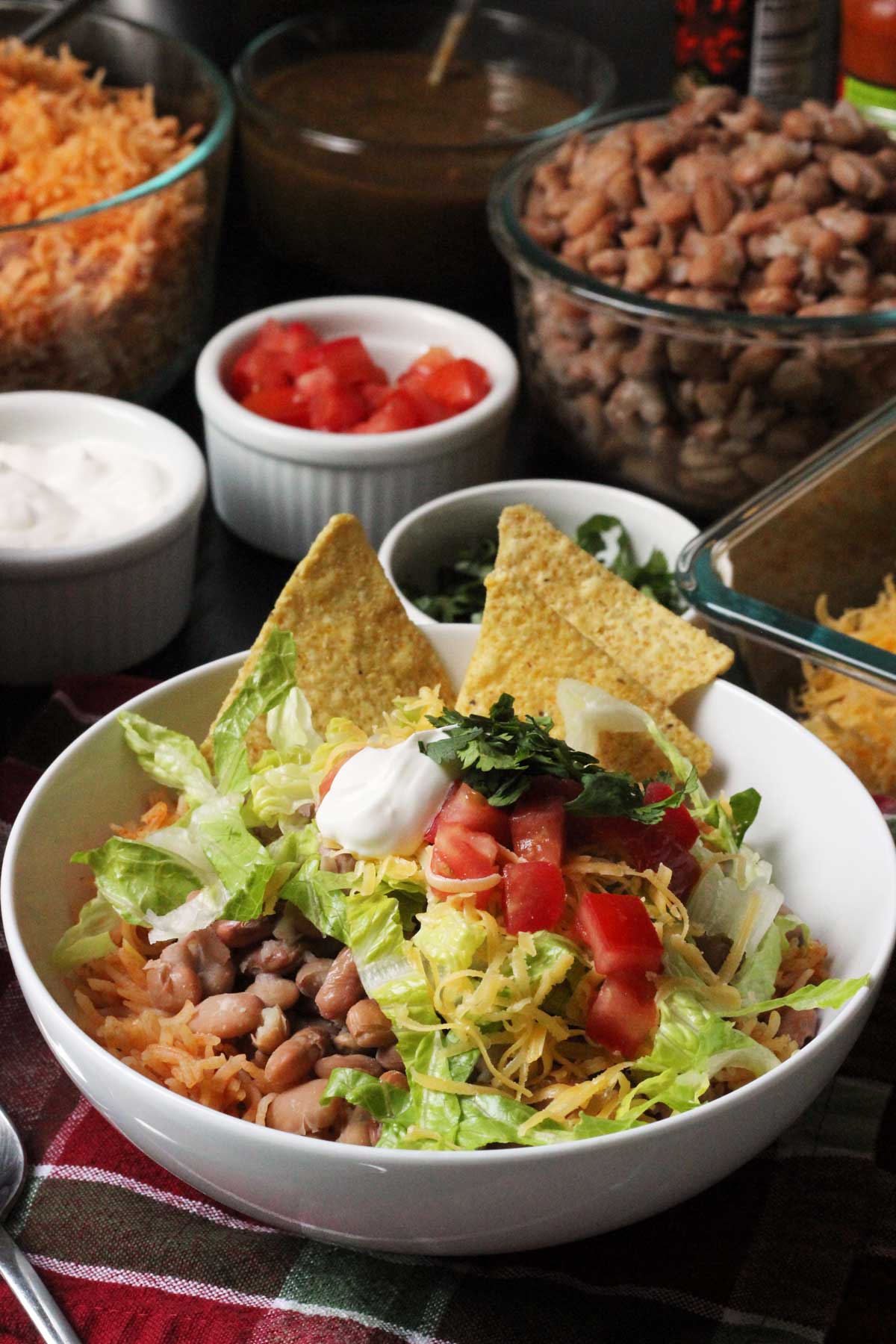 Use good dishes and garnishes. My daughters love to make things "fancy." They regularly choose the prettiest plates and set a nice table. They also love arranging a plate to serve.
One day when we were making rice bowls, FishChick5 asked for "that green stuff to put on top to make it look pretty." She meant cilantro. And it did, indeed, make the dish more appetizing.
Have a trash bowl handy. I think it's imperative to have a spot for trash right next to you as you prep dinner. Not only does it save you steps and time, but it also clears some mental clutter. You won't be thinking about the mess you have to clean up when you're done; it will be easy to just dump the bowl at the end of your cooking session.
Find a helper. No one likes to do a chore alone. If dinner seems like a chore tonight, enlist some help. I know that it's always more fun to cook when I have a child or my husband to visit with while we cook. Dinner comes together more quickly and we get to spend some good time together.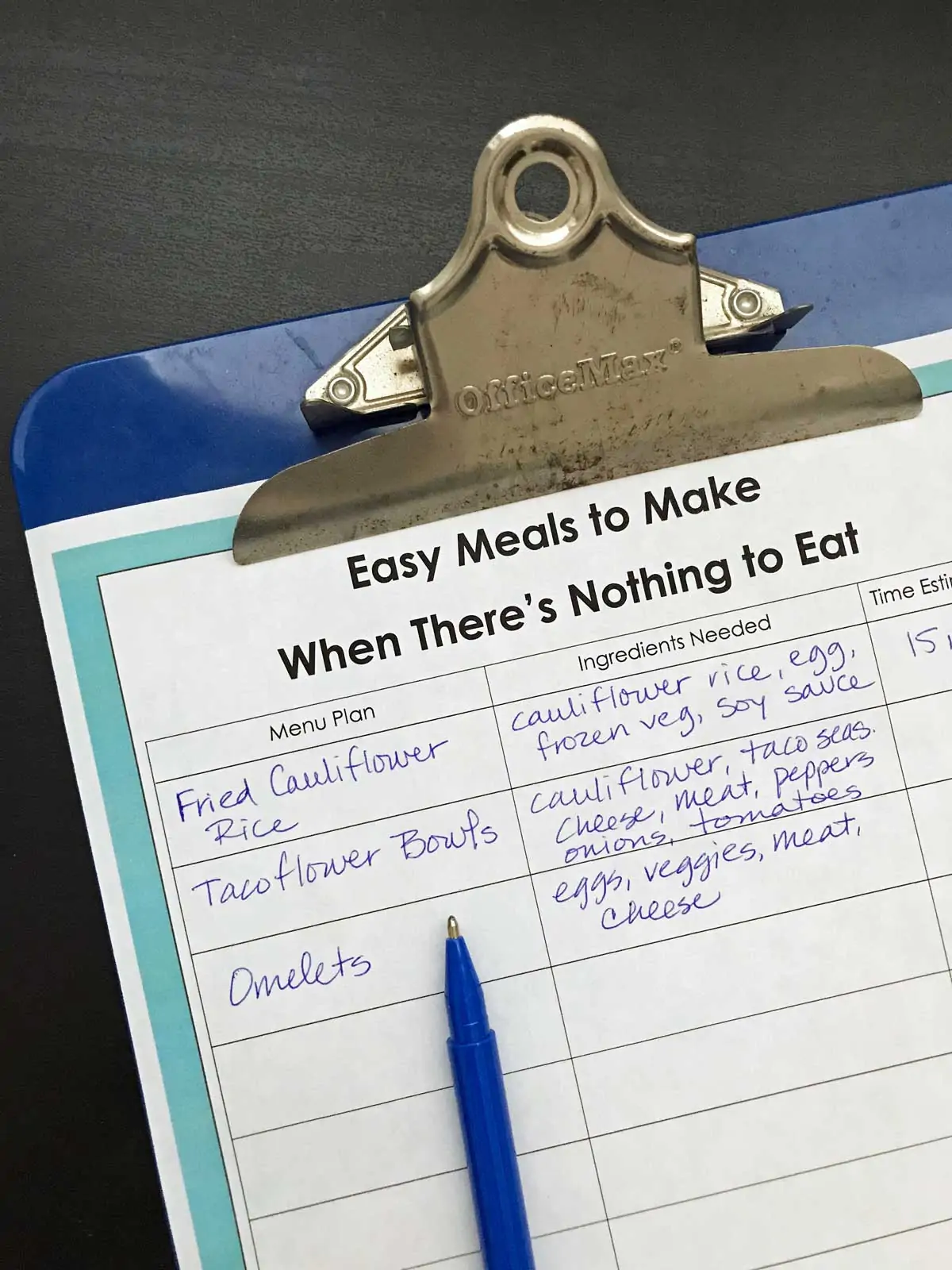 Can you make something else?
The meal plan is there to serve you. There's no law that says you have to make what you planned. What are some easy meals to make without needing to run to the store or grab pricier restaurant fare that you can serve as meal plan alternatives?
If you do change to plan B, remember you've already got ingredients for plan A. Be sure to use those up so they don't go to waste.
Just do it.
If all else fails, just bite the bullet and make supper. Any supper. Every night does not have to be a feast. There are plenty of No-Cook Suppers or snacky dinners you can make.
We are so fortunate to live in a country where we can eat every night, let alone choose the menu. Don't squander these gifts.
Don't get me wrong; I'm as obsessive a foodie as always. But, as I age, I'm learning to season it with a little realism. Unless you have unlimited time and money, you probably won't always get what you want.
And that's okay. You can still have good cheap eats.
What do YOU do when you're not in the mood for your meal plan?
---
This is part of the Meal Planning 101 series. We've tackled every possible topic and nuance of meal planning. If you'd like to learn how to meal plan better this year, check out the posts you've missed and dial up your meal planning game.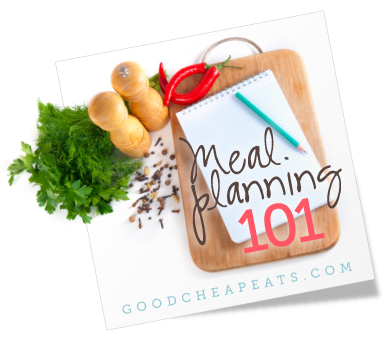 ---
This post was originally published on March 8, 2014. It has been updated for content and clarity.