Interested in taking the Whole 30 Challenge? Here are 30 family-friendly, budget-minded recipes that will help you pull it off.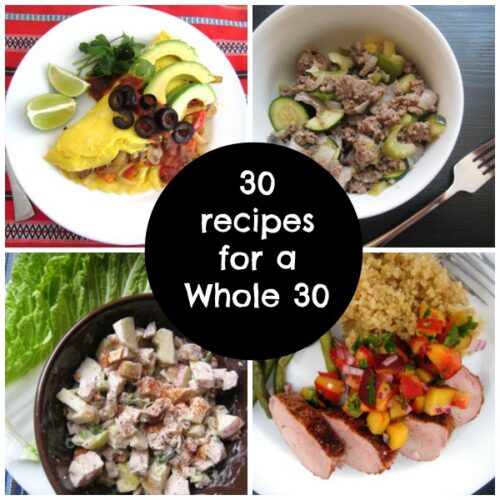 About a year ago when my chronic hip pain was giving me fits, I decided to bite the bullet. I did a Whole 30, a 30-day elimination diet and nutritional reset to see if there was something that I was eating that was causing the pain. First I read the book, It Starts with Food, and then I jumped right in.
For 30 days, I omitted dairy, grain, gluten, soy, sugar, and alcohol from my diet, and I lived to tell the tale. If you're wondering what I ate, I blogged my entire Whole 30 meal plan.
At the end of the 30 days, I still had horrible hip pain, but I had experienced amazing energy and alertness. I literally could hop out of bed at 4 am with energy to run a marathon. I'm looking forward to doing that again sometime, and maybe changing up my eating habits in general based on what I learned during the Whole 30 challenge.
In case you're thinking of doing a Whole 30 yourself, know that it takes a little planning and forethought. Check out this post for how to prepare for a Whole 30.
There are so many things that you have to cross off your list, that it can be tricky when you're hangry (hungry + angry) and can't find something convenient to eat. Here are a myriad of family-friendly, budget recipes that will help you pull it off with ease.
If you have the time, I highly recommend doing some freezer cooking in advance so that you're not scrambling in the kitchen. These two freezer cooking plans should help you out:
Protein-Style Dinners – a menu plan filled with paleo and Whole30-friendly recipes
Protein-Power in an Hour – a one-hour cooking plan focusing on proteins
Note the adaptations here to make sure the recipe is compliant with the diet. Some of these recipes may include butter for sauteing or optional toppings like cheese or sour cream. To make them Whole 30 approved, substitute the butter for ghee, olive oil, coconut oil, or other vegetable oil and omit the dairy toppings. The same goes for the freezer plans above.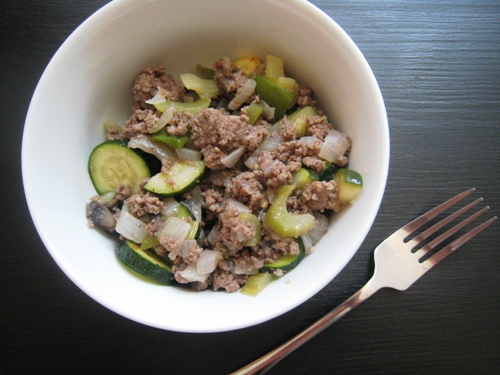 Beef
Pot Roast in the CrockPot
Portabella Burgers (omit cheese)
Seasoned Beef with Vegetables
Vegetable Bolognese with Eggplant (serve over spaghetti squash)
Easy Taco Salad (omit tortilla chips, cheese, and sour cream) add Easy Homemade Guacamole
Crockpot Shredded Beef
Slow Cooker Beef Ragu with Mushrooms (serve over spaghetti squash as noodles)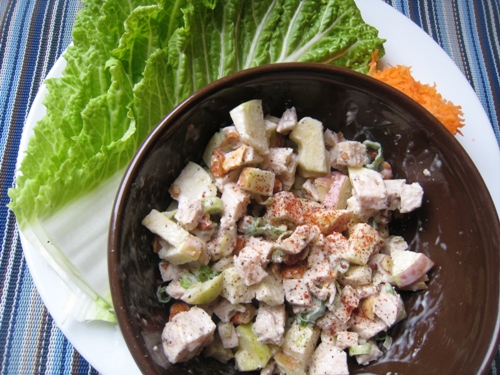 Chicken
Asian Chicken (sub out soy sauce – try tamari or coconut aminos)
Salsa Verde Chicken (check salsa can/jar for ingredients)
Dijon Mustard Chicken
Spicy Southwest Chicken (sub out soy sauce – try tamari or coconut aminos)
Chicken seasoned with Spicy Chicken Rub — make a bunch for the freezer
Chicken seasoned with Jamie's Spice Mix
Chicken Salad Wraps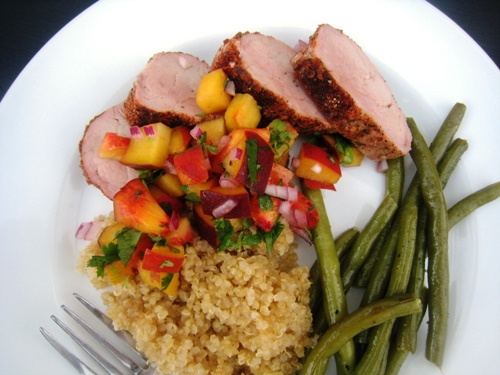 Pork
Bratwurst with Sauteed Peppers and Onions (omit hot dog buns, check bratwurst label)
Sauerkraut and Spareribs (omit boiled potatoes)
Skillet Pork Chops
Spice-Rubbed Pork Tenderloin
Fish & Seafood
Cilantro Shrimp (omit pasta)
Warm & Spicy Fish Rub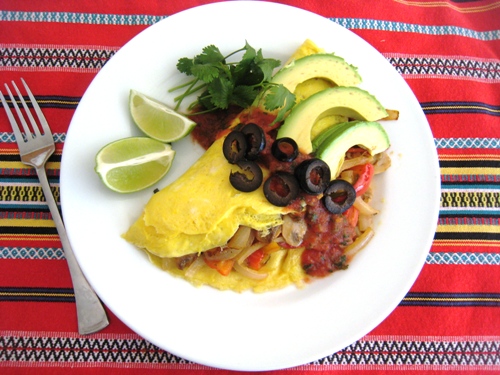 Eggs
Denver Scramble (sub out butter)
Skillet Poached Eggs with Spinach, Pea Tendrils, and Leeks (sub out butter)
Fajita Omelet (omit optional cheese and sour cream)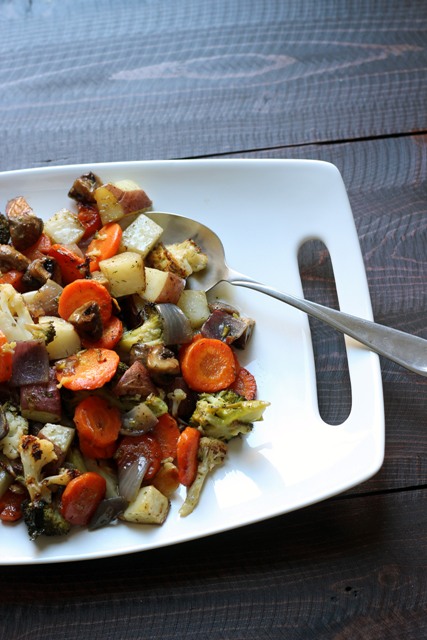 Veggies
Jessika's Roasted Vegetables
Grilled Vegetable Kebabs
Sauteed Yu Choy with Mushrooms, Onions, and Squash (top with chicken to make main dish)
Cumin-Scented Cabbage Salad – add chicken and cashews to make this a main dish
Soups:
Roasted Vegetable Soup with Fresh Oregano
Spring Vegetable Soup (use olive or coconut oil for butter)
Thursday Night Soup (don't use leftover rice or potatoes)
Vegetable Beef Soup
What's been YOUR experience with the Whole 30?