Are you gearing up for a Whole 30 or other special diet? These tips can help you prepare AND reach your goal successfully.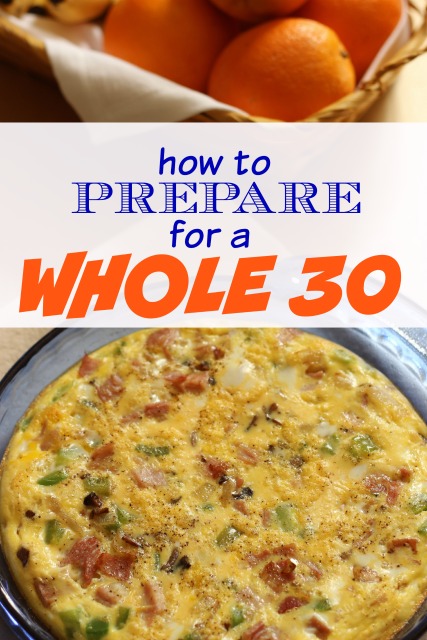 This is the week that many people start thinking about new ways of eating and shopping — if they haven't already. Whether it's the excesses of December catching up with us or the start of the new year that encourages us to change, now is the time to think about how to improve our diets and change some bad habits.
One way to do that is to do a cleanse or other nutritional reset like the Whole 30. I did one a few years ago and never felt better in my whole life. Last spring, my family and I did a sugar fast, and again, saw good results. Drastically changing one's diet, even if it's for a month can be the start of good things, particularly better health and improved eating habits.
My dad recently found out that he has stage 1 diabetes. This means that he and my mom have some dietary changes to work out in the next few weeks — unless, of course, he wants to relegate himself to meds and fake foods, both of which I think are a bad idea.
I've recommended that they try the Whole 30. As soon as I heard about my dad's diagnosis, I sent him the book, It Starts with Food.
My Christmas gift to them is to fill their freezer with high-protein, low-carb foods. I know from experience that switching up their diet can bring good changes.
This post is partly for my mom and dad, to help them get their kitchen ready for better meals. If you're getting ready to do a Whole 30 or start another special diet, these steps will help you prepare and have success.
How to Prepare for a Whole 30
1. Take inventory of what you have.
I think an inventory is always a good place to start, particularly if your budget is a concern. If you know what you have in the cupboards, you won't be making double purchases or buying things that you don't need.
Download this inventory worksheet and take stock of what you have in the refrigerator, freezer, and pantry.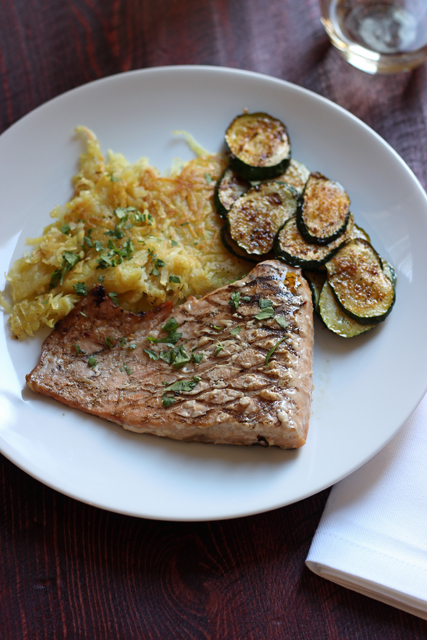 2. Eliminate what you won't be using.
Once you have a working list of what's on hand, start eliminating the foods that you won't be eating on your new diet. If you're doing the Whole 30, this means reading ingredients lists and eliminating anything that contains dairy, gluten, grain, soy, sugar, and alcohol.
It's tempting to want to use these things up or save them for another time. If you are only doing this diet for a limited amount of time, that's probably okay. Just remove them from the kitchen so that you won't be tempted to eat them during your personal challenge time. If you need to make a permanent lifestyle change for health reasons, I recommend dumping it or giving it away.
Either way, once you've done that, cross those items off your inventory list.
3. Make a list of meals and a grocery list.
Consult your inventory to see what kinds of meals you can make from the things that you have. Create a list of meals that you can enjoy over your thirty days and start a grocery list of items that you don't have on hand. You can use this printable calendar to help you meal plan. It works for a whole month of dinners, or you can use it for three meals and snacks for a week.
When I did my Whole 30, I went through all my favorite cookbooks and recipes and created a list of meals that are Whole 30-compliant. If you need ideas, check that list or these 30 recipes for a Whole 30 for inspiration or poke around on my Whole 30 Pinterest Board. As long as you have some favorite vegetable dishes, you'll do just fine.
Once you've got your list ready, hit the grocery store, focusing on things that are in season or on sale to save the most money. Don't buy more than you can eat in a week. You'll want to finesse your meal planning as the month goes on.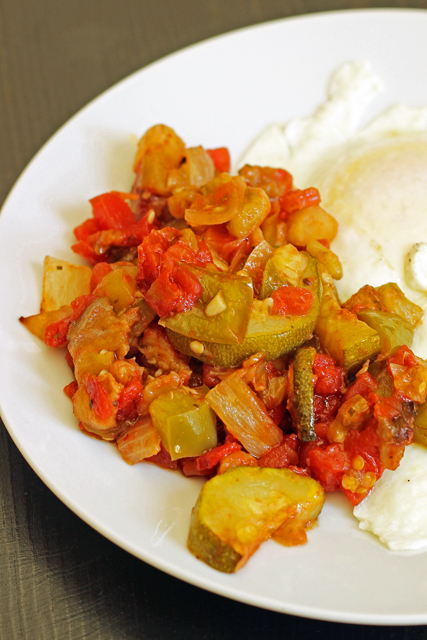 4. Prep lots of vegetables.
I ate a lot of vegetables during the Whole 30. A lot. I was constantly running out of vegetables. It's in your best interests to spend an hour or two prepping vegetables for stir fries and salads.
cut broccoli and cauliflower into florets
trim carrots into sticks or coins
cut celery sticks and slice cucumbers
prepare salad greens
chop tomatoes and onions
Store these in individual containers so that you can easily make salads or other vegetable dishes. Veggies are a good "legal" Whole 30 snack when you really need one.
5. Make some freezer meals.
The hardest thing about doing a Whole 30 is that our American food culture is full of dairy, gluten, grain, soy, sugar, and alcohol. These items are really hard to avoid in processed foods. You can't just reach for a box of something, at least not without paying a premium price.
So, your frugal alternative is to make your own convenience items. Fill the freezer with precooked proteins so that you can easily and quickly assemble a meal without a lot of hassle.
I prepared two freezer cooking plans that fit the bill pretty well. They contain "normal" food that your family will enjoy eating, even if they aren't doing a weird diet like you.
Protein-Style Freezer Cooking Plan
Protein Power in an Hour Freezer Cooking Plan

6. Plan for easy, quick replacements for take-out.
The urge for take-out and a quick-fix is very tempting, particularly when you're giving your diet a major overhaul. It's the same when you're trying to save money but have a craving for something off the budget. That's when you need to plan for easy and quick replacements for take-out.
I have a list of favorite meals that are super quick to prepare and cheap to shop for. I try to keep the ingredients on hand for quick meals. Think about things like these Whole30 compliant meals:
omelets
lettuce wraps
salads
soup
stir-fries
Grab this free printable back-up meals worksheet to help you plan for quick fixes.
7. Find "legal" purchased items to stock up on.
When I did my Whole 30, Chipotle was my very best friend. It was the only restaurant in my area where I could be guaranteed a Whole 30 compliant meal. Every date night was a salad with carnitas, guacamole, and salsa.
When our family did a sugar fast, we leaned on certain whole foods, convenience items that had no processed sugars, like fruit leathers, Ak-mak crackers, rice cakes, and Larabars.
Create a list — and a stockpile if the budget allows — of foods that fit your diet but don't have to be homemade. This will save you time and help you stay on your diet.
8. Remember your goals.
Making diet changes can be difficult, especially when you're used to things being a certain way. However, if your goals are clear: to be healthier, to improve your quality of life, and/or to avoid medications, it will be easier to stick to your new diet — and enjoy it.
You can read my daily log of my Whole 30. I never felt so good in all my life — except for the elusive hip pain. Since then I've found that yoga helps my hip pain, so I'm eager to try another Whole 30 in February after the Pantry Challenge.
Good luck with your diet changes in the new year!
What has helped you change your diet for the better?
If you've had a successful time changing your diet for a season or for good, please let us know what worked for you!