FRIDAY FLASHBACK!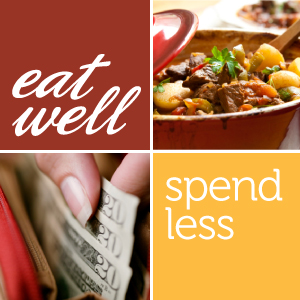 For over two years I joined forces with eight fabulous bloggers to share different ways to eat well and spend less. What a great collaborative effort it was! We're from different backgrounds, different food cultures, and different parts of the continent. But, we are united in feeding our families as well as we can, making the most of the resources we have at our disposal.
This post, originally posted on April 16, 2011, features some of our favorite meals that are good and cheap.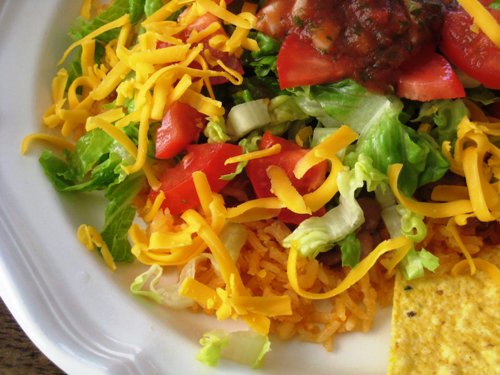 Earlier this week, I shared my five go-to meals for staying under budget and how we dress them up with a little something extra.
Beans and Rice
Pasta with Red Sauce
Roast Chicken, Mashed Potatoes and Vegetables
Soup from Leftovers
Grilled Chicken Salad
If you haven't planned next week's meals yet, you're going to want to check out each of these ladies frugal meals:
Aimee from Simple Bites shared some amazing meatless main dishes:
Black Bean Burgers
Crustless Quiche
Chocolate Chip Chili
Seasonal Soup
Lentil Shepherd's Pie
Alyssa from Kingdom First Mom posted meals that are simple and well loved by the masses:
Pasta
Beans & Rice
Soups
Roast Chicken
Tacos/Burgers
Carrie from Denver Bargains encouraged folks to spend nothing and eat from the pantry. And she shared some recipes to go with that resolve:
Pancakes
Chili
Gumbo
Burgers
Beans
Katie from Good Life Eats demonstrated all that you can cook from a well-stocked pantry:
Breakfast:
Pancakes or Waffles
Oatmeal
Crepes
Granola Parfaits
Toast Creations
Dinner:
Pasta Dishes
Frittatas
Soup Night
Homemade Pizza
Fried Rice
Dessert:
Brownies
Cookies
Crepes
Katie from Kitchen Stewardship posted how to make feasts from very frugal foods:
Homemade Yogurt
Homemade Chicken Stock
Dry Beans
Oats
Potatoes
Mandi from Food Your Way rocked it on the quick and easy meals. As a work at home mom, she knows how precious that time savings is.
Easy Baked Ziti
Twice Baked Cheeseburger Potatoes
Dutch Puff
Smoothies and Popcorn
Leftovers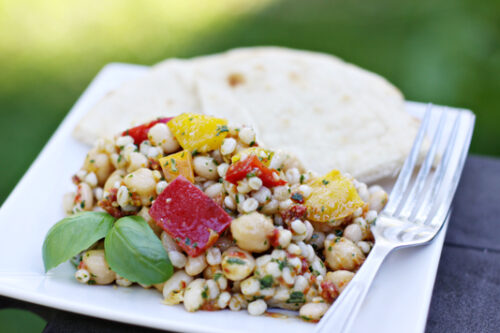 Shaina from Food Your Way explained how to make meals build on one another:
Roast Chicken
Mediterranean Bean and Barley Salad
Chickpea and Vegetable Curry with Leftover Chicken
Catch-All Pizza
Southwest-Style Chicken Vegetable Soup
Got a great frugal meal?
Share it with us!