Want to improve your family's diet? Check out these healthy snack ideas to offer your kids better choices and feel good about what you feed them.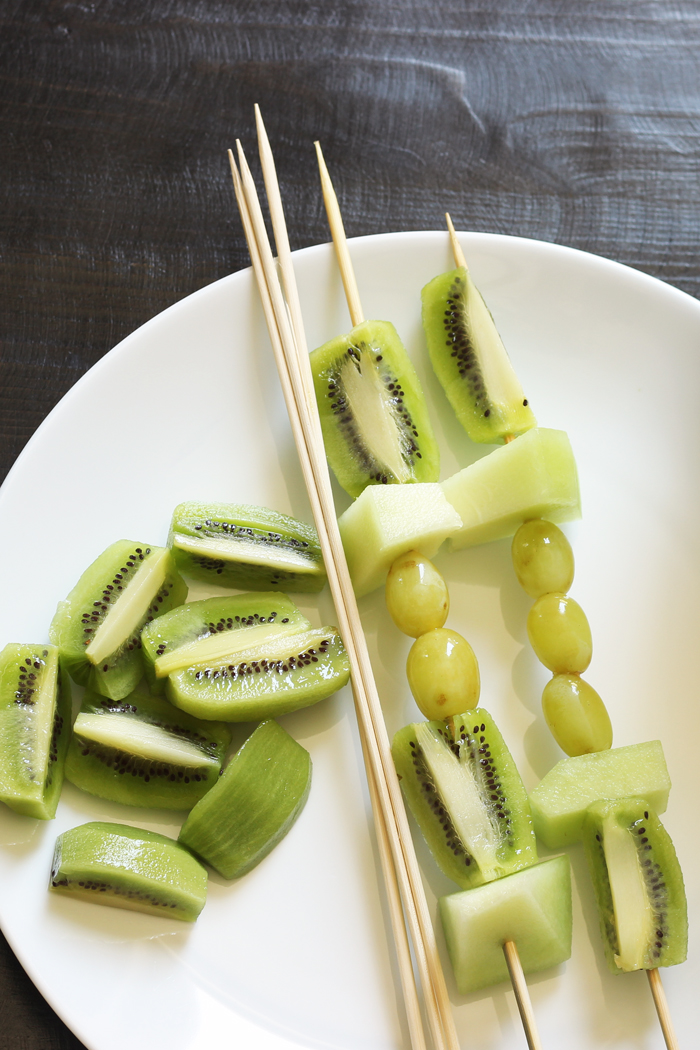 I am not the most regimented person in the world. While I serve my family three meals a day, the timing of those meals can vary. Breakfast happens between 7 and 9 most mornings. Lunch can range from 11 to 1 or even 2. Dinner happens anywhere between 5 and 7:30. It really just depends on the day and what we have going.
That means that a snack is often in order to keep us all cheerful and on our game until the next real meal comes along. Some folks are against snacking; other suggest grazing all day. I fall somewhere in the middle. I think that three meals plus a snack or two works best for my kids, provided the snacks and meals are mostly healthy.
Of course, the definition of "healthy" can vary widely in this world. I define it as being real food that I made myself or which is minimally processed and low in sugar, natural or otherwise.
Our family has made great strides in eating more "real food" and less junk over the last few years since we got out of debt. Still, I'm currently in the process of improving our family's diet even more.
After reading through Salt, Sugar, Fat by Michael Moss, I got a look at what the giant food companies have done to food so that it no longer resembles what Gramma used to make. They produce what customers want based on science and psychology, but it's not often what's good for us. In other reading I learned that sugar, natural or otherwise, isn't good for our metabolism or blood sugar.
Sweet foods actually make us want to eat more. I find that fascinating. Learning more about nutrition and processed foods has given me the motivation to feed my family better, to improve our family's diet, even when the kids may balk at me.
Here are some ways that I am working to improve our family's diet and make snacks healthy:
Healthy Snack Ideas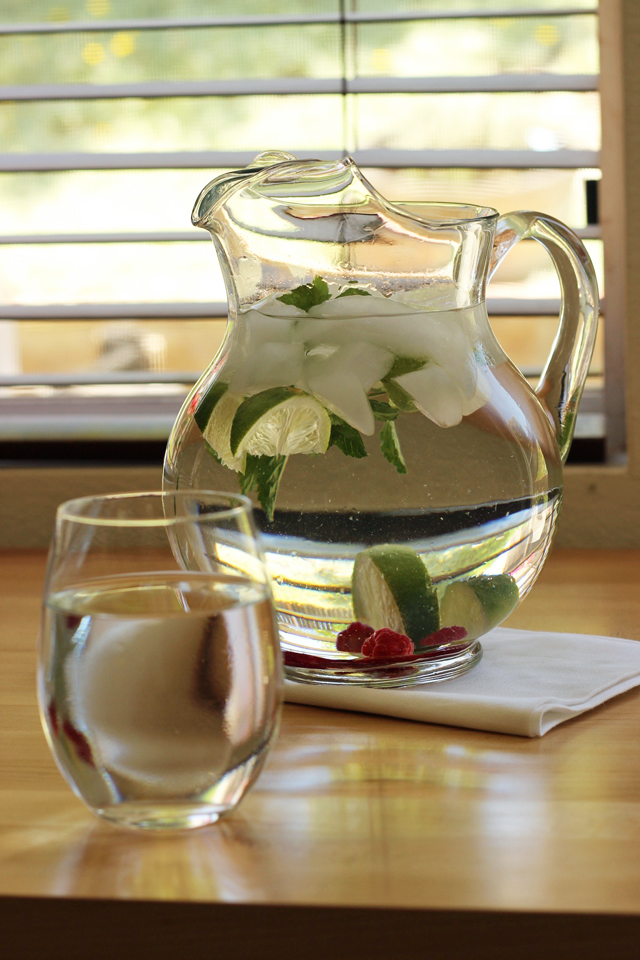 Just add water.
Often times we confuse thirst for hunger. We feed ourselves and our kids when really we should each just drink a glass of water.
Make water readily available and fun if you can. Lemon or lime slices can add a bit of flavor if your kids aren't used to drinking water instead of other beverages. It's cheaper and healthier in the long run.
We've attracted questions from fellow restaurant diners on more than one occasion when they see us opt for water instead of sodas when dining out. At first it was a money issue, now it's also for health reasons.
Veg out.
While there are all kinds of diet philosophies out there, with competing ideas and theories, one conclusion I've come to from reading up on vegan, paleo, whole foods, etc, is that Americans typically don't eat enough fruits and vegetables.
Potato chips and french fries don't count.
One area where we parents can really change this is making fresh produce available at snack times. In the winter months, carrots and apples are generally cheap and abundant. (Buy organic apples if you can since they are part of the Dirty Dozen.)
Cut apple slices and carrot sticks for your kids and watch them disappear! My kids work through a pound of carrots in a sitting and as many apples as I can cut, making those great snacks that are good, cheap, and very kid-appealing. This summer I've been focusing on other veggies with a lower sugar content, like snap peas, cucumbers, and bell peppers.
If you prepare a plate of veggies, they will come!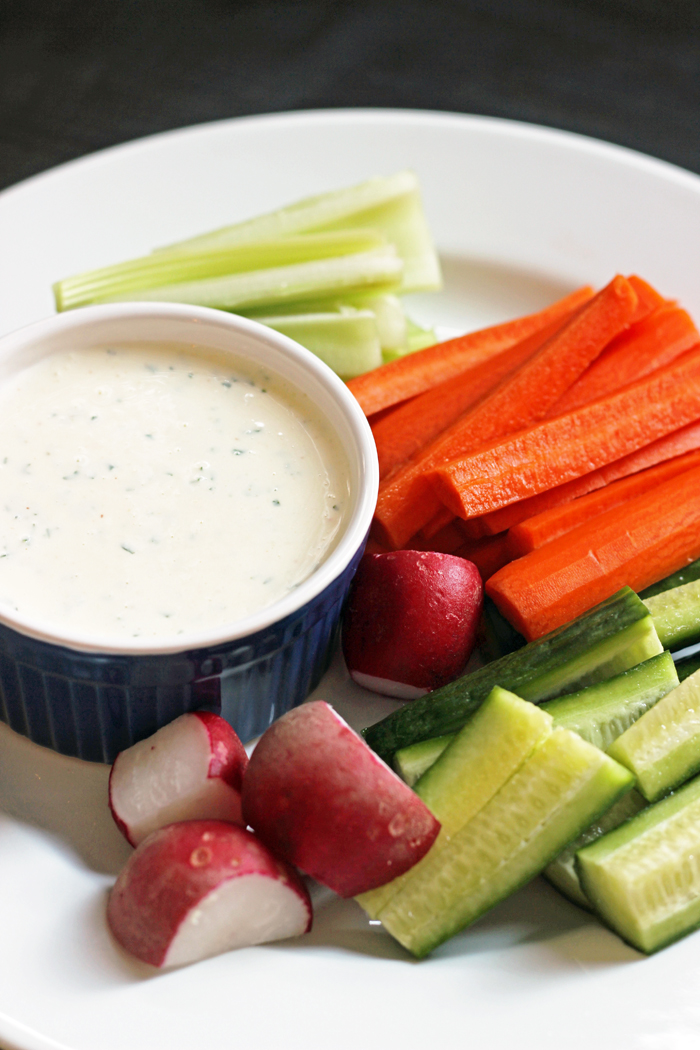 Making fresh fruit and vegetables available to your kids is a first line of defense.
Find out what they like. FishBoy11 eats more salad than pizza some Friday nights, especially when I make his favorite Caesar Salad, which when made at home, is pretty good for you, all things considered.
Prep vegetables for the week so that you can make it easier on yourself. If you've got it all chopped and ready to go, you'll be more likely to add vegetables to the meals you're preparing during the week.
Making a salad bar in advance will make you more likely to serve salads. I make my husband four salads each week to take to work. It doesn't take long when I make them assembly-line style, and they stay fresh all week long. (Hint: cut your own salad greens for best results. Those baby mixes go bad fast!)
No matter the season, you can find great ways to use fresh, seasonal produce. Learn more about these options:
In-season Produce
Summer Produce
If you find that frozen fruits and vegetables are more doable for your family, stock up next time you see a sale.
Reduce processed sugars and sweeteners in general.
Sugar doesn't have a lot going for it. It contributes to heart disease, obesity, tooth decay, mood swings, and hyperactivity, among other things. It increases our cravings for foods that generally hold little nutritional value. Processed foods are rife with excess salt and sugar. You'd be surprised where you are getting hidden and not-so-hidden sugar.
I went sugar-free a few winters ago, and it was an eye-opening experience. I had been consuming 3 teaspoons of sugar in my coffee every morning for years. Since the recommended limit of sugar for women is 5 to 6 teaspoons per day, you can guess that I was far exceeding that amount every day. Average Americans consume between 22 (for adults) and 34 (for teens) of sugar a day!
Clearly we need to cut down on our sugars.
Consider NOT buying packaged snack boxes, treats, crackers, cakes, and cookies. They seem fun to kids, but they are chock full of processed sweeteners.
Reduce the sugar that you use at home. One of the adaptations I've worked into recipes over the years is to cut down the amount that a certain recipe calls for. Overtime, we've become more used to foods that are less sweet. This summer I've been using agave nectar which has a lower glycemic level than other sweeteners. It tastes sweeter than other sweeteners so I can use less.
Use natural sweeteners, like honey, maple,  and agave, but sparingly. These are a little more expensive than regular sugar, but they add some health benefits. It's still a sugar, in the general sense of the word, so don't overdo.
Cut it out completely. I've kicked my daily soda pop habit as well as my tablespoon of sugar in my coffee. I drink coffee and tea unsweetened now. I NEVER thought I would do that, but I have. You can, too.

Do it Yourself
A nice transition to healthier snacking is to make your own. It's not terribly time-consuming, and once you find some favorite recipes, you can make a bunch and freeze them to enjoy throughout the week or month.
While I would love to buy everything organic, whole-grain, perfect-in-its-natural-state, the reality is that time and budget don't always allow me to do so. I am not going to feed my kids a perfect diet. I'm only striving for better than last year, or even yesterday.
Making homemade helps me close the gap between the ideal diet and the overly-processed one. I still use sugar and white flour from time to time, but my baked goods are a lot better than Twinkies. Improve where you can.
If you're looking for some ideas for exactly WHAT to feed your kids, check out these ideas:
Healthy Snack Ideas for Kids
Cut fruit like apples, oranges, melon, grapefruit, and pears
Fruit kids can peel themselves or eat whole like bananas, clementines, kiwi, grapes, peaches, plums, nectarines, and berries
Fruit- or greens-based smoothie – Build a smoothie station to make it easy.
Applesauce – try homemade; it's easier than you think!
Cheese sticks – Buy your own for lower pricing and look for RBST-free cheese for a healthier choice.
Whole grain toast or crackers with sunbutter or nut butter or DIY Flavored Cream Cheese
Homemade granola or cereal bars – Cocoa Cashew Apricot Bites, Coconut Millet Snack Bars and Kitchen Stewardship's Granola Bars are all tasty.
Fruit salad, like Monkey Salad
Homemade juices (in small portions)
Yogurt drizzled with honey or maple syrup or topped with fruit or a granola parfait
Homemade Popcorn – We use an air popper to avoid commercial microwave popcorn. You can also try these methods for stove top and paperbag popcorn.
Nuts, seeds, and dried fruit – We like Maple-spiced seeds and nuts and Nut-Free Monkey Munch Trail Mix
Easy baked goods like Spiced Pear Cake and Cinnamon Apple Oat Cakes
Waffles or pancakes  – Freeze breakfast leftovers like Cinnamon Zucchini Waffles or Multi-Grain Blueberry Pancakes. They thaw quickly for great afternoon snacking. This is the best waffle maker for a crowd!
Homemade pretzels – Bake up Whole Wheat Soft Pretzels or Garlic Herb Pretzels. Be sure to offer some of these pretzel toppings and dips.
Homebaked muffins – Try these Carrot Muffins or keep some of this muffin mix on hand so you can make whatever flavors you like.
Homemade crackers – These beat the box. No preservatives or artificial dyes. Try Cheddar Coins or Aimee's Fruit and Nut Crisps.
This post is part of a larger series on how to improve your family's diet. Next up: how to increase the veg at your house.
How do YOU make snacks healthy at your house?
Are you looking for more good cheap eats?
check out my recipes on Life as Mom
This post was originally published on January 19, 2014. Updated August 14, 2016.