Freezer cooking can be a great way to save time and money — IF you grocery shop the right way. Don't just choose any old recipes and throw ingredients in the cart! Learn these tips to grocery shop for freezer cooking and save money.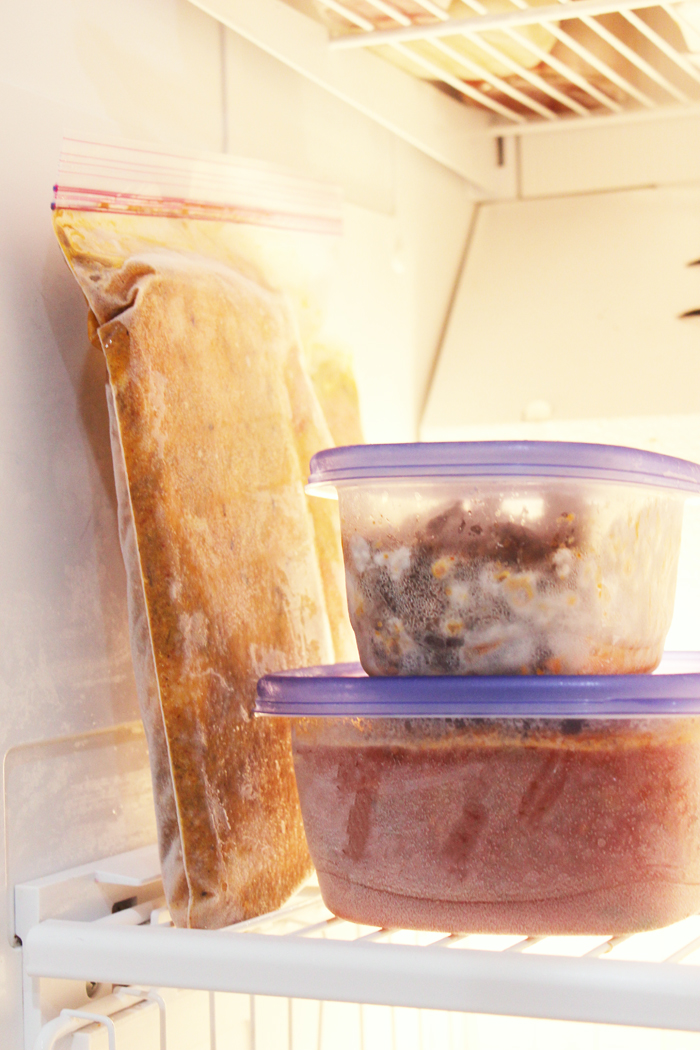 For over twenty years I've done this gig called freezer cooking. It's been a great way for me to curb our budget, eat well, and be able to share with friends and family. Making food in advance is a boon to the home cook — and one we should take advantage of whenever possible.
However, when money's tight, it's important how you grocery shop for freezer cooking. You can't just throw stuff in the cart willy-nilly. It doesn't work that way. To grocery shop for freezer cooking on a budget means to plan carefully and choose wisely.
Here are some tips to help you grocery shop for freezer cooking and save money:
How to Grocery Shop for Freezer Cooking & Save Money
1. Use what you have.
There is no reason to buy more food if you've already got food on hand. Scan your cupboards and freezer to see what you already have in stock that can be turned into some yummy freezer meals.
Yes, you CAN refreeze meat that has been previously frozen. There are guidelines, but the USDA assures us it's safe. And since they'll have you overcook your pork to be on the safe side, I think we can believe them.
2. Shop the sales.
If you don't already have a healthy stockpile of food in your pantry and freezer, scan the grocery ads to see what proteins are on sale. Make those the focus of your next freezer cooking session.
In fact, you don't need to spend all day cooking to do this. If there's chicken on sale, load up, cook it at home, chop, cool, and freeze. You'll have pre-cooked chicken on hand to use in soups, salads, and casseroles.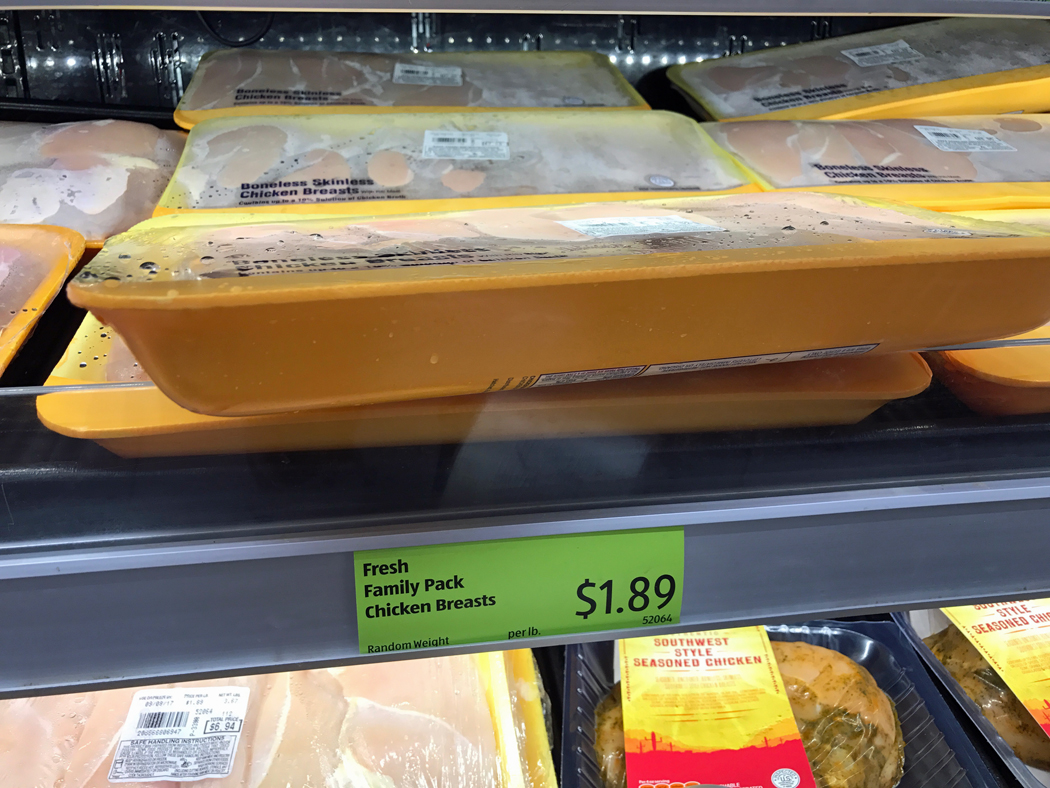 3. Make a list and check it twice.
Once you've chosen your recipes for freezer cooking, go through each recipe and write down the ingredients that you need for each recipe. You don't want to buy too much or too little. Shop your cupboard for what you have. Cross off the things that you don't need to buy.
4. Check for coupons and specials.
Once you've got a solid list of ingredients needed, double check your stores' websites to see what sales, coupons, and specials might be available. If you use rebate apps, like Checkout 51 or Ibotta, check to see what discounts are available.
5. Shop the right store.
Make sure that you shop the right store(s) for the items on your list. There's a big difference between what you'll pay at Whole Foods and what you'll pay at ALDI. Now, you may find great deals at the former that can compete with the latter, but you're going to have to shop carefully. Grab the deals at your favorite higher-priced stores and then do the bulk of your shopping at the market that will offer you the lowest prices on everything else.
According to my grocery store showdown, Walmart is not that place.
6. Check the clearance aisle at the store before shopping your list.
When you get to the store, head down the clearance aisle first to see what's been discounted. If you see some screaming deals, consider revamping your plan to include or substitute these newly discovered sale items.
7. Be sure to cook it up.
We all know plenty of quilters with closets of fabric and knitters with skeins of yarn for projects that they meant to get to. Lucky for them, cotton doesn't go bad, at least not for years. Food on the other hand is eventually perishable. Don't let your good intentions fall by the wayside. Make sure you see your cooking plans to completion.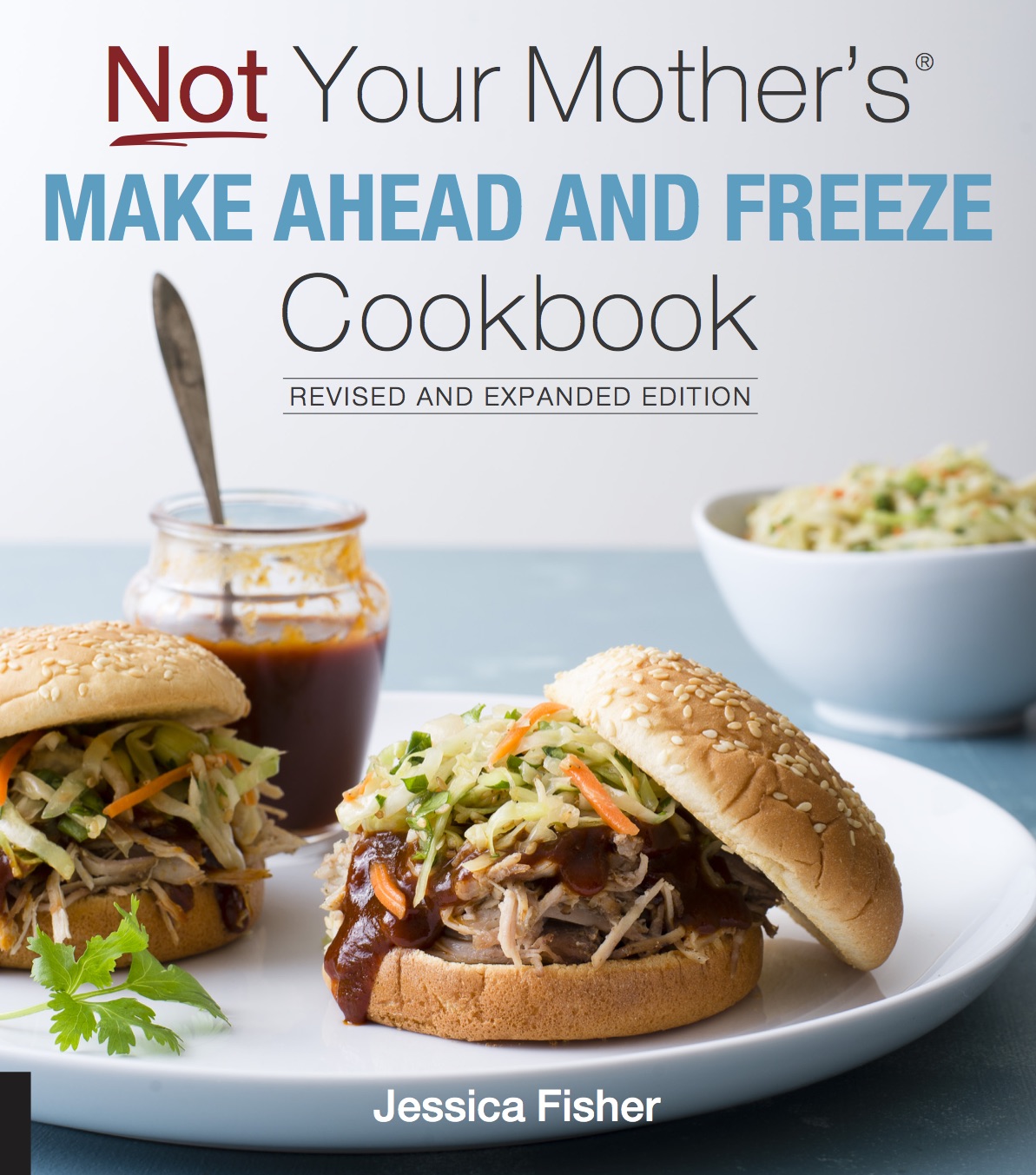 Pre-order Not Your Mother's Make-Ahead and Freeze Cookbook
If you haven't jumped into freezer cooking yet, there's no better time to start the habit. Not only will you save time and effort in the kitchen making homemade convenience items, but you'll also save money with freezer cooking.
And if cookbooks are your jam, then I've got a great one coming your way! My first cookbook, Not Your Mother's Make-Ahead and Freeze Cookbook has been revised and expanded. There are all the same great recipes PLUS more cooking plans, more recipes, and…. [drumroll] color pictures!
The cookbook will be available in early December, but remember if you preorder via Amazon now, they promise to charge you the lowest price posted between now and the release date. No worries about tracking the right price, just pre-order and you're covered.

Did you like the first edition? You'll love the second revised and expanded edition even more! I went through every word and made sure it was relevant and true for 2017, seven years after it was written. I've added new recipes, new cooking plans, and made sure it's got everything you need to know to fill your freezer and save your bacon for weeks on end.
Here's what you'll find in this book:
Over 250 recipes to make ahead and freeze
General instruction in freezer cooking
A methodology to adapt your own recipes for freezing
Gluten-free and vegetarian options
Tips for bulk cooking with kids, with friends, and on your own
Fresh inspiration and 21st century flavors and ingredients
The pictures were down by Maria Siriano. You can see a sneak peek here.
You can download a sample PDF here.
Preorder the book here: http://amzn.to/2y44L22