Want to do freezer cooking but find yourself short on time? Fill the freezer with these quick freezer cooking tips for when you don't have time to do it up big.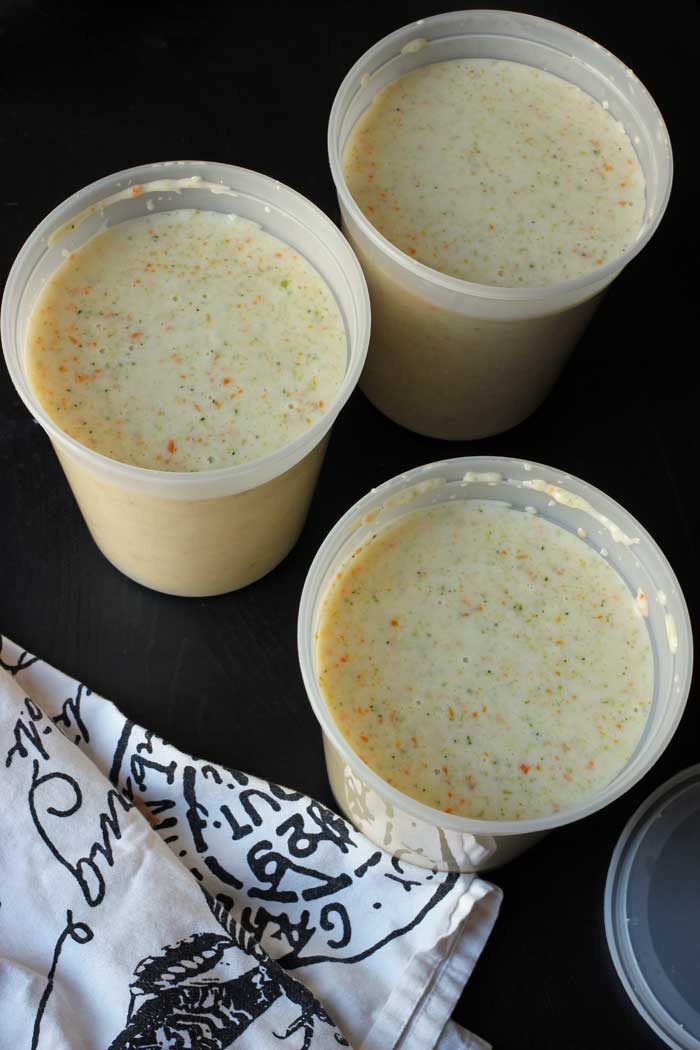 Pictured: Aunt Sandy's Broccoli Cauliflower Soup
You want to do freezer cooking, but you don't have time. It's been on your list and nagging at you. You know that you'd save time, money, and a few brain cells if you had dinner ready to go in the freezer, but you just can't find the time.
No fear. I got you covered.
I've been practicing the art of freezer cooking for well over 20 years. There've been seasons when I was able to carve out a weekend each month to fill my freezer to the gills.
And other times when I was hard-pressed to find time to cook tonight's dinner let alone more than one meal at once!
It happens to all of us. Time is a fickle thing. Sometimes it drags. Sometimes it races. Generally speaking, I think it absents itself from the kitchen.
It seems we never have enough of it when it comes to food prep. That's why we have to think creatively and do things differently than we might do if we had hours at our leisure.
In my cookbook, Not Your Mother's Make-Ahead and Freeze Cookbook, I've included several 1-hour cooking plans to help you fill the freezer quickly and easily. Check it out at your library if you don't already own a copy of the revised edition.
Consider these quick freezer cooking tips to help you fill the freezer when you don't have time to do it up big.
Quick Freezer Cooking Tips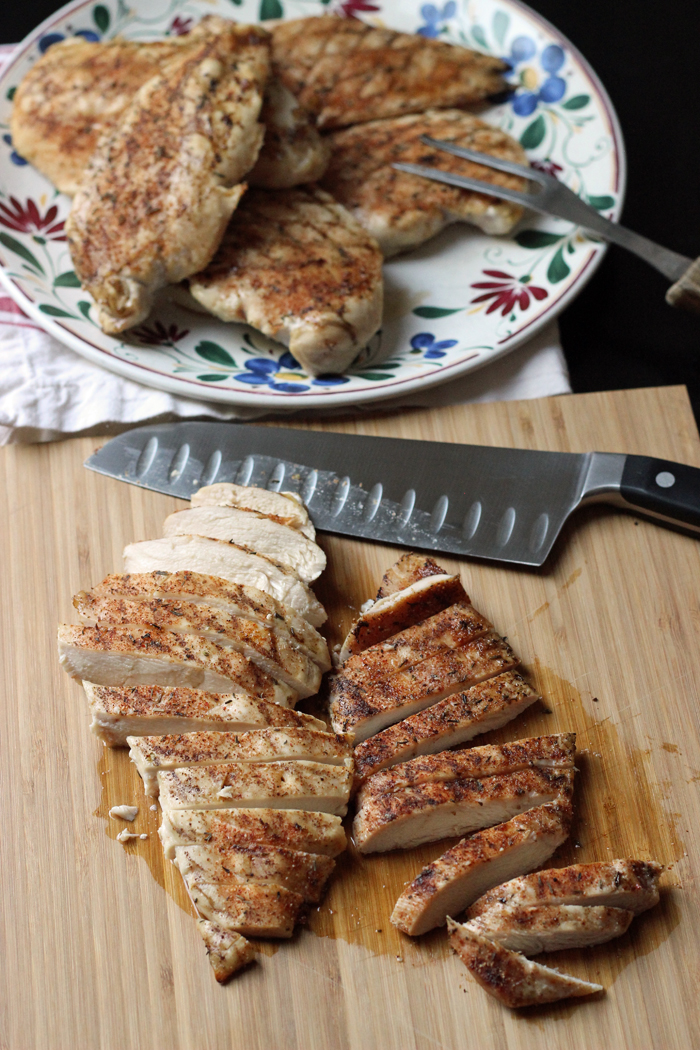 Pictured: Grilled Chicken for the Freezer
1. Freeze leftovers.
Whether you double dinner or you just don't eat all of tonight's dinner, package the leftovers for freezing. This is a quick and easy way to start a freezer stash without any extra work. Plus, it gives you a break from eating leftovers tomorrow. Or the next day.
Simply divide the leftover food into meal-size portions in freezer-safe containers.
Label with the date and the contents.
Chill completely overnight before stashing in the freezer for up to 4 weeks.
If you're not sure what can be frozen, check this list of foods you can freeze. And be sure to stock up on these Extreme Freeze Reditainers. They are awesome for freezing all kinds of foods.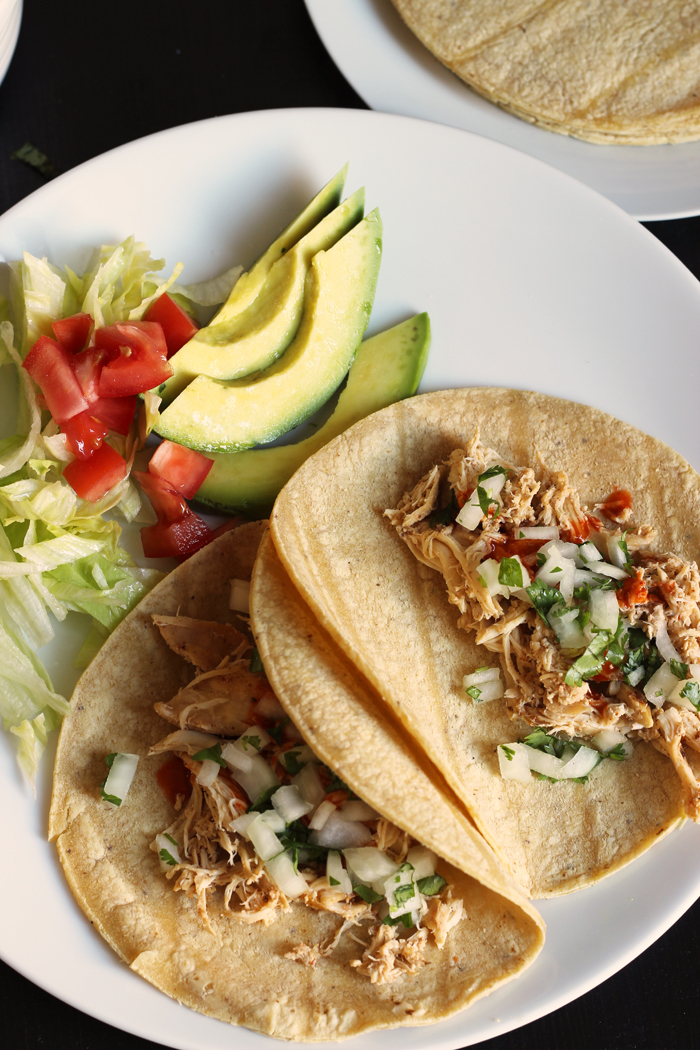 Pictured: Chicken Street Tacos
2. Make some freezer meal kits.
Freezer meal kits are pretty simple to prepare. Think about your favorite dinners that you make on a regular basis. How can you break down the components of the meal into freezer-friendly packaging?
Take tacos for instance. You'll need taco meat, cheese, and tortillas at the minimum. All these ingredients freeze well.
So, next taco night, buy two or three times the ingredients. Cook up your taco meat. Enjoy one portion and freeze the extra two into ziptop bags. Add bags of cheese and tortillas to your freezer stash and you've got the makings of two more nights of tacos — without much work at all!
Be sure to keep a Sharpie and a box of freezer bags on hand for easy packaging. Freezer labels are nice to have on hand as well.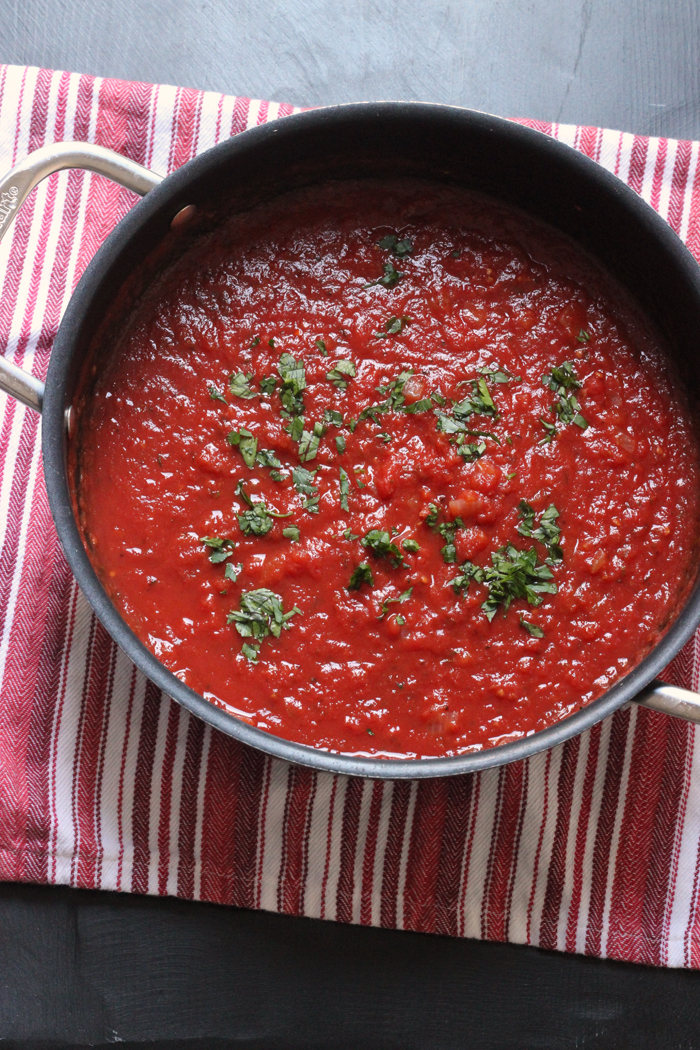 3. Choose one recipe to make in bulk.
Some folks will tell you that you need to devote hours, maybe even a full weekend to freezer cooking, but you don't. Instead, choose one recipe to make a big batch of.
You might choose to make a big pot of marinara sauce or several pans of lasagna for the freezer. No, it won't fill your freezer in one go, but it will help you take a load off for a few nights in the future.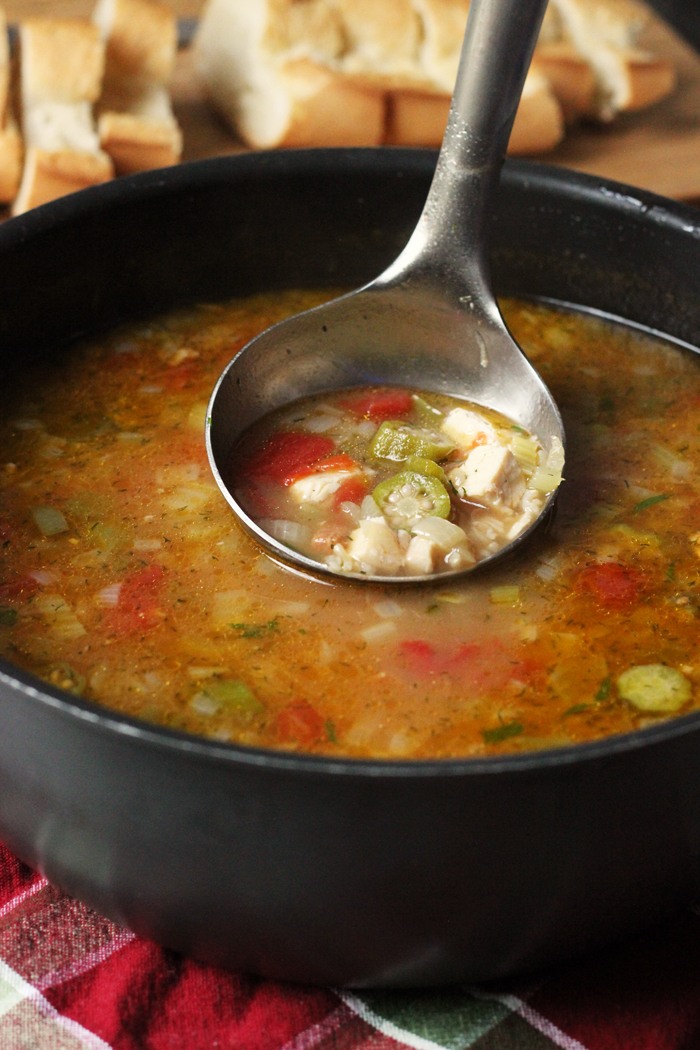 Pictured: Chicken Gumbo Soup
4. Cook up a pot of chili or soup.
Soups and chilis are some of the best to freeze. Their textures tend to hold up well under freezing and they reheat from frozen, making for very convenient freezer meals in case you forget to thaw.
Best yet, soups and chilis are pretty passive when it comes to recipes. You can often just add the ingredients to your slow cooker or pressure cooker and walk away. While you do something else, your kitchen appliance can prep something for the freezer quickly and easily.
Ready to get cooking? Freezer Cooking, that is?

Take the Freeze Your Assets workshop.

Over four weeks, I'll help you get organized so you can make freezer meals a regular part of your kitchen strategy.

Through a printable workbook, five learning modules, five 30-minute coaching calls, and a private chat group to share ideas, ask questions, and get personalized help, you'll up your freezer cooking game so you can save money, time, and a few brain cells.