Home baking can be simple, beautiful, and easy on the budget. It's a great way to bring an artisan feel to a frugal table.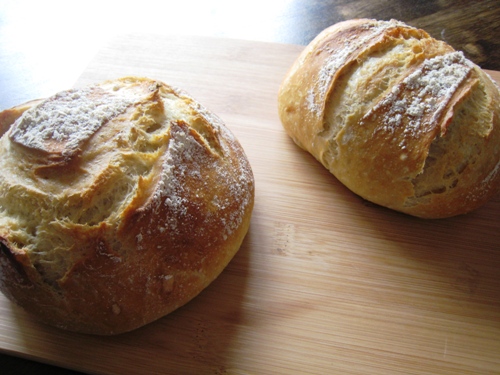 Artisan bakery goods are certainly tempting to look at in the store. Eye candy for the bread lover! However, many cost several dollars for a loaf of bread or even per muffin or cupcake. You and I both know that we can bake simple breads and baked goods for just a fraction of the cost at home.
Ingredients, even those that are organic, will cost us less than the bakery version, and we'll have the satisfaction of making something ourselves. But, how to dress it up?
Sometimes, it takes just a few simple touches to make the presentation of the baked goodie rival those that you can go out and buy.
Here are some quick and easy tips for creating beautiful baked goods: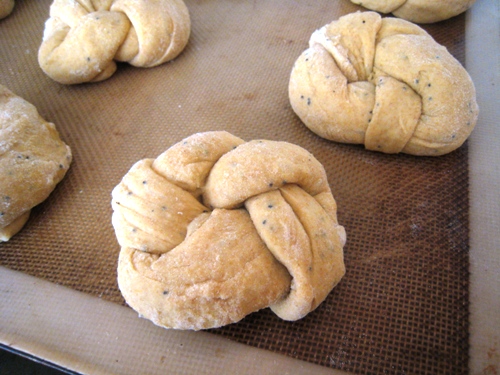 1. Consider the shape of the bread.
Bread dough really is not that difficult to prepare. I cheap and use a bread machine, but even without it, you can follow a few simple steps to pull together a great tasting dough.
Take it one step further and shape the dough into something a little more interesting. Butterhorns are super easy to roll and cinnamon twists are simple to braid. And thanks to some bread shaping videos, I can now whip up kaiser-shaped hamburger buns without much thought at all.
Just a few extra minutes shaping the bread changes its appearance and makes a prettier plate.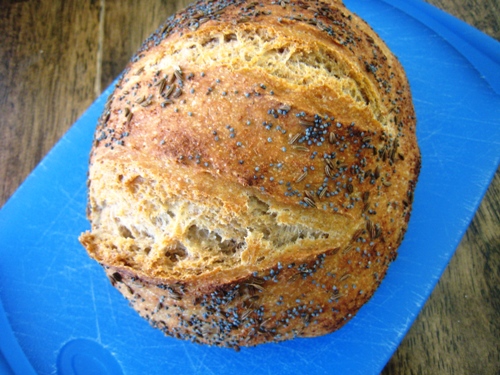 2. Add seeds and seasonings.
Several of my family members love the "everything bagels" that are dotted with seeds and seasonings. One day I tried an experiment with regular artisan bread dough. Once the boule was formed, I rolled it in a mixture of caraway and poppy seeds and garlic powder. Everything Bread in a matter of seconds!
Savory breads can benefit from a little dash of seeds or spice for added flavor, nutrition, and texture.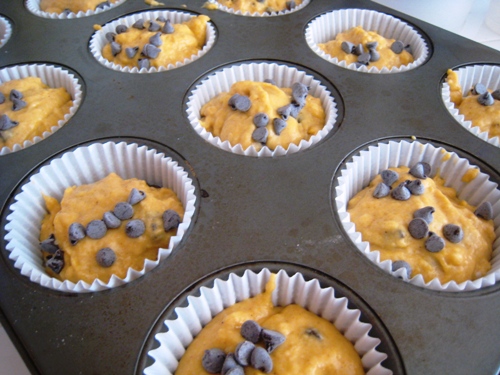 3. Top your muffins.
Typically, I stir some kind of goodie into my standard muffin mix. Recently, I've started spending a few extra minutes to add a little extra on top to give added visual appeal as well as an extra kiss of goodness.
Chocolate chips, cinnamon sugar, homemade streusel topping, even a dusting of quick oats can add a little something more to the tops of your muffins.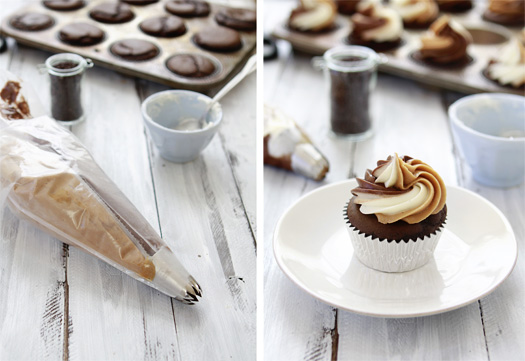 4. Make homemade frosting.
Homemade buttercream not only tastes better than store bought but it lends itself to creative cake decorating. Katie offers an easy tutorial for multi-swirled frosting. It takes a few extra minutes, but offers a great wow factor.
You can bake beautiful baked goods yourself.
While I am in no way diminishing the expertise of professionally trained bakers and pastry chefs, I do think there are simple things that we can do at home to make our own baked goods as tasty and as beautiful as those that you might buy in a bakery or specialty shop. And not only that, you can save a bundle of money doing it yourself.
How do YOU make your baked goods beautiful?
This post was originally published on August 22, 2011.