Want to bake more? A few great baking tools can help you by making the process easier and a lot more fun.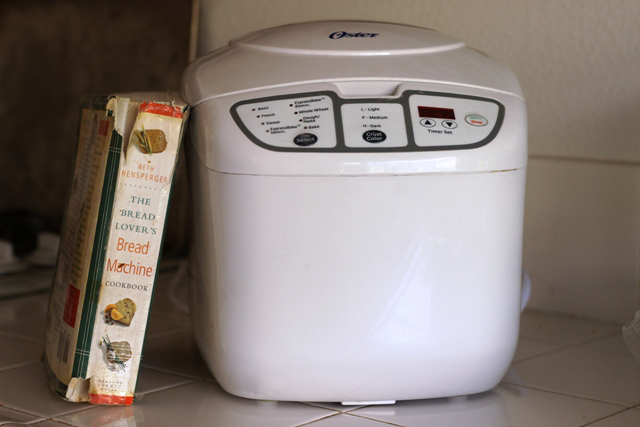 As I type, the raisin bread that FishChick7 and I made earlier is baking in the bread machine. I haven't BAKED in the bread machine in quite some time. I typically use it to prep dough. It does it quickly and with very little mess.
Since a bread machine can be a little temperamental when it comes to the baking part — my machines have always overcooked, so I set them on light ALWAYS — I often remove the dough and place it in a regular bread pan.
However, FishChick7 is obsessed with kitchen work these days. Her favorite television show is Chopped. And she asks me no fewer than ten times a day when she can go make something. She'll say something like, "I'm really tempted to go into the kitchen and chop up a bunch of vegetables to make a salad."
True story.
I'll confess this is a little hard to bear because there's work and supervision involved and all that. But, seriously? Is this not a dream come true?! The kid not only wants to cook, but she also wants to prepare healthy foods! Oy!
Something must be done. Don't you think? So, I decided that it would be good to teach her how to use the bread machine. It can't be more complicated than an Easy Bake Oven and it's a real live kitchen appliance. So, here we are: waiting for home-baked bread to finish. It will take a few rounds before she's got the hang of it, but I figure if my daughter can master bread baking, she'll have a fabulous life skill.
It's my hope that this will become a daily habit for her, a way to allow her to participate in the workings of our home and kitchen as well as to feed her passion for food and cooking something up.
(I was just about her age when my mom let me make messes in the kitchen. I have to remind myself it's okay to let go. Don't let me forget that, okay?)
Baking your own bread is pretty easy and straight-forward. It doesn't take a mess of fancy ingredients or expensive equipment. Just a little know-how and a few tools of the trade.
Favorite Bread Baking Tools
Last week I shared some of our favorite savory bread recipes. This week, I thought I'd give you the run-down on my favorite baking tools.
Bread machine
Clearly, I'm a fan. I have this Oster 2-pound bread machine. I have had several of these over the last dozen years. They are like PC computers, they don't last forever.
But, honestly? I cook for eight people. I also wash clothes for eight people. My washing machines only last about five years because we use them so much. I think that might also contribute to the demise of my bread machines. I use them at least weekly, if not more often.
Large cutting board
I have a large white plastic cutting board, similar to this one that I use for shaping dough as well as for cutting baked bread. I know folks who roll out their doughs on their countertops, but we have tile. And even if we didn't, that would kind of creep me out. I like a big large work surface that I can move around as needed.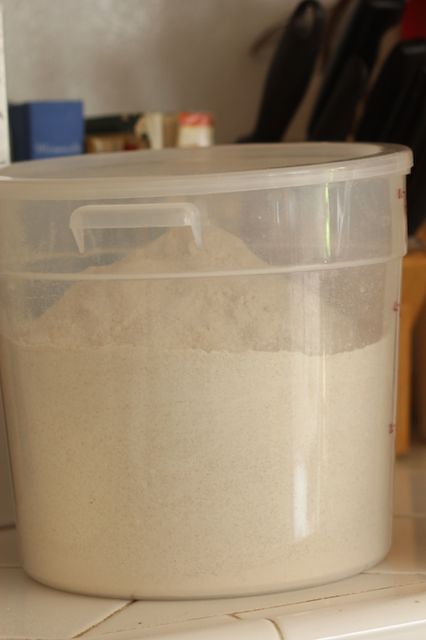 Flour canisters
Since I bake a lot, I go through a lot of flour. I often buy it in bulk and need an airtight container to store it in. Years ago I bought these flour canisters and they have served us well.
Dough knife
This steel scraper, introduced to me as a dough knife, is invaluable to me for cutting dough into smaller pieces and for scraping or lifting bits of dough of the cutting board. I had wanted one for years and then finally looked on Amazon. For six bucks, it made me very, very happy.
Serrated bread knife
You have to have a good bread knife if you're going to enjoy anything besides sliced bread. We got this one from Henckels in a set of knives when we were newlyweds. It's going on 20 years this May and has served use well.
I also like this one from Ergo Chef. It's probably my favorite. It goes through baguette like it's slicing butter.
Sheet pans
I muddled through for years with junky metal pans that warped at high heat and rusted. Then I splurged on these uncoated steel pans from Chicago Metallic. They are restaurant grade and my favorite pans for baking rolls and cookies.
Silpat mats or parchment paper
I can't tell you how much more pleasurable it is NOT to scrape baked on dough from the baking sheets. Lining the pans with silicone baking mats or parchment paper has made baking so much more fun. The silpat mats are reusable and fit the baking sheets perfectly. Love them!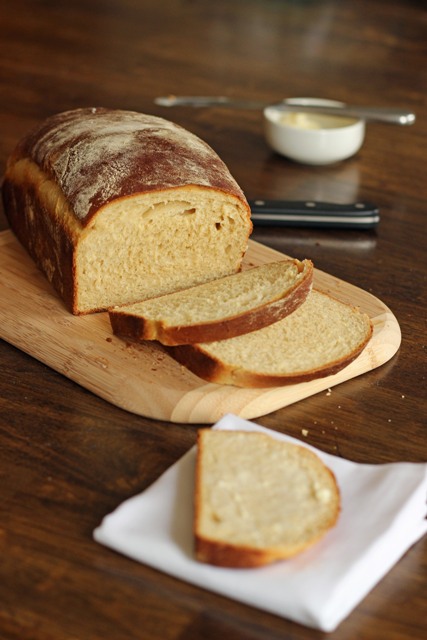 Glass loaf pans
I own about seven different loaf pans in three different sizes. During a big freezer cooking session, I might actually use them all. I have these and these.
Baguette pan
Since we moved just a few miles from a real French bakery, I tend not to use my baguette pan as often as I used to. We've gotten spoiled. But, this baguette pan is wonderful for helping you craft more authentic French bread.
Baking stone
I have a love-hate relationship with baking stones. I've had a few break in the oven. I've sold at least one at a garage sale. A few years ago I had my husband stop at Target on his way home from work to buy me this one so that I could make Artisan Bread Dough in Five. I decided that while I don't use it often, it's something to keep on hand for different baking uses. There may be better models out there. I wasn't picky.
Good tools are worth the investment.
These are the tools that I use regularly to craft home-baked bread. Surely the tools are an investment. That can be a hard thing to swallow, especially when you're operating on a tight budget or aren't sure what kind of amazing cool you'll become.
Trust me, Little Grasshopper, awesome you will become.
My husband is a carpenter by trade. He knows first hand that having the right tools can make your job easier, better, safer, and a lot more fun. Early in our marriage, he convinced me of this and has supported me in finding the right tools for the kitchen to make my cooking easier and more enjoyable.
If cooking is easier, you'll do it more often. The more you cook at home, the more money you save. A few good baking tools can easily pay for themselves and continue to help you save money in the kitchen. While I would never advocate buying things you don't need or can't afford, I do think a few good baking tools can help you and are worth their investment.
What's YOUR favorite bread baking tool?