Ground beef or turkey are often the most economical meats. Good thing! They can make so many versatile and freezer-friendly meals. If you need some inspiration on how to use ground meats, check out these recipes.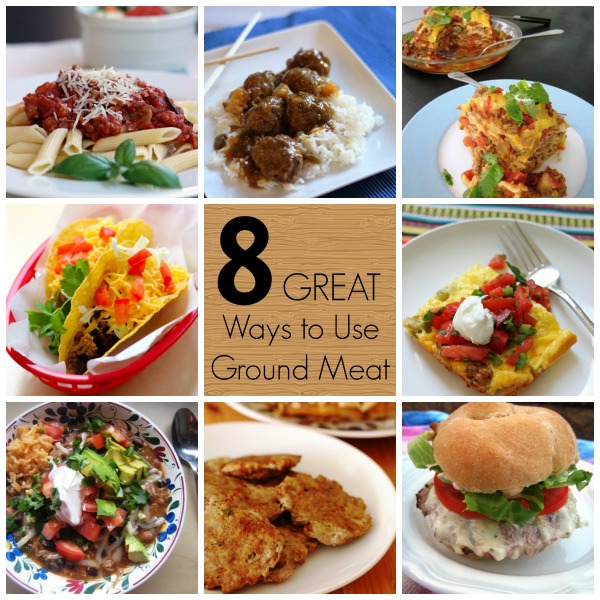 I remember when I could get a ti-tip for $1.99/pound untrimmed. Today, I'm lucky if I can find it under 8 bucks! Times are a changing and with them go the meat prices.
In the six years since our family moved back to California, I've seen meat prices jump dramatically — a few times. The amount that our family eats has changed, as a result. Admittedly, part of that is because I won't buy the cheapest of the cheap any longer. I've upped the quality of our meat — as well as the quantity, I suppose. Since my six kids are now six years older, they consume a lot more.
One of my go-to proteins these days is the ground turkey I buy at Trader Joe's. It's typically about $2.99 per pound, a dollar more if I buy the hormone- and antibiotic-free. I love it because it has great flavor and texture and I can stretch it into any number of recipes.
(I don't buy ground beef as often, simply because it's several dollars more per pound than turkey.)
That's one of the beauties of ground beef or turkey. Not only does it use up scraps and trimmings on the butcher's end, but it also can go farther since the meat is already ground for you.
Plus, it's easy to cook from frozen when you forget to thaw. Ahem.
Here are some of my favorite recipes that use ground meat.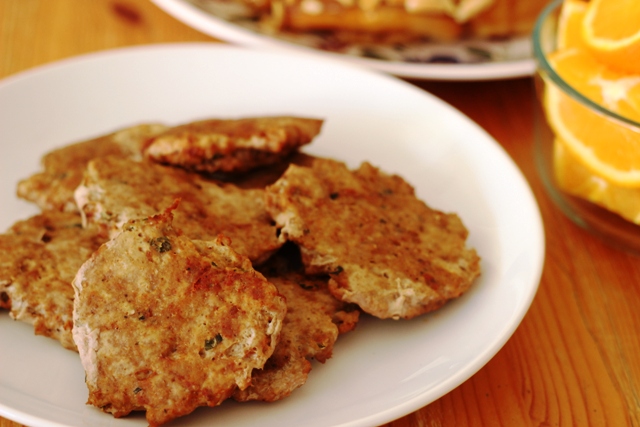 You can avoid the high-cost and dubious ingredients of breakfast sausage by making your own with ground turkey. This homemade Spicy Turkey Sausage Recipe with Garlic and Basil mix up together quickly and bake in the oven. They can also be frozen (cooked or uncooked) to be enjoyed later.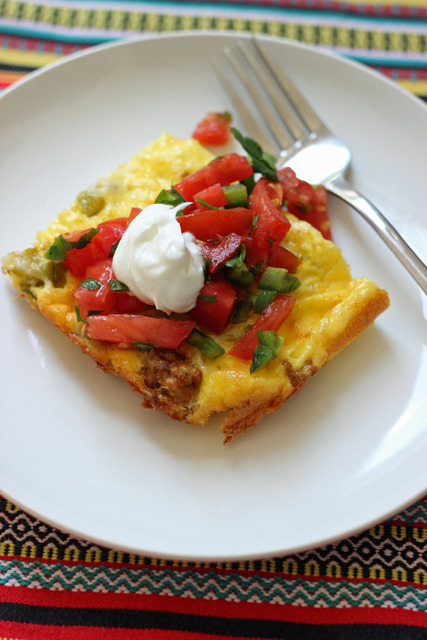 This Spicy Turkey Egg Bake was an experiment with turkey. My kids are seemingly hungry all the time, so I wanted to provide a breakfast that stuck to the ribs and gave them staying power. This was it: an egg casserole stuffed with meat, chiles, and pepper jack cheese. It's also freezer-friendly and really works well for any meal of the day.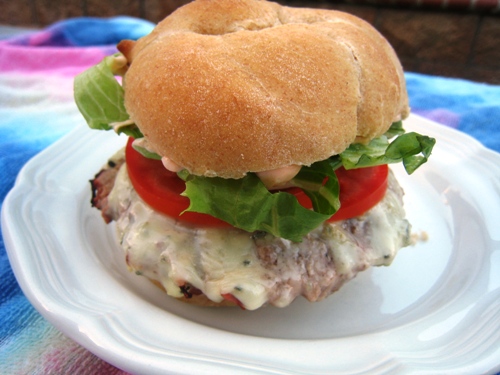 Although these burgers were created originally with turkey, you could certainly substitute ground beef. The spices mixed into the meat and the cheese and chipotle mayo make this Tarragon Turkey Burger special. You can also freeze the patties ahead of time to make dinner come together that much more quickly.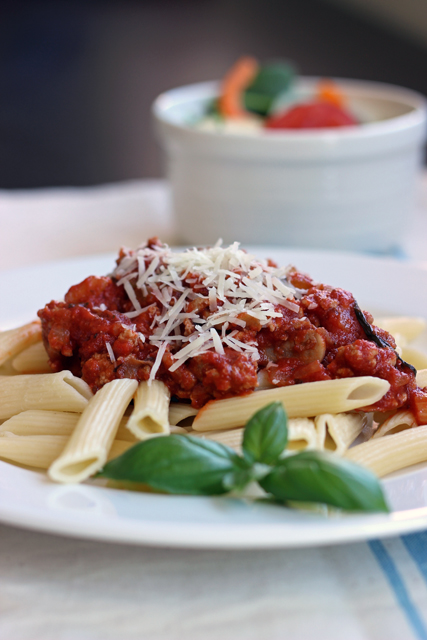 Stir up a pot of this quick meat sauce that is perfect on spaghetti or other pasta. Quick to prepare and freezer-friendly, it's a great addition to your meal rotation. Use whatever ground meat you have on hand — ground turkey, beef, or chicken will all work.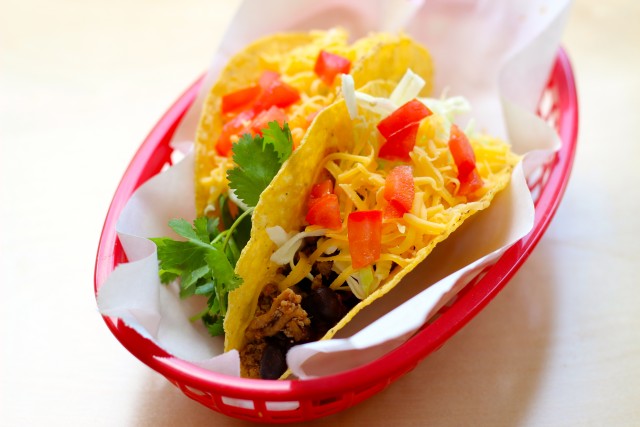 Adding black beans to your taco filling can help stretch your meal and make it a bit more economical. This Turkey and Black Bean Taco recipe makes delicious tacos. You can also use mix up this Taco Seasoning Mix with some cooked ground meat and stash it in the freezer for an easy taco night.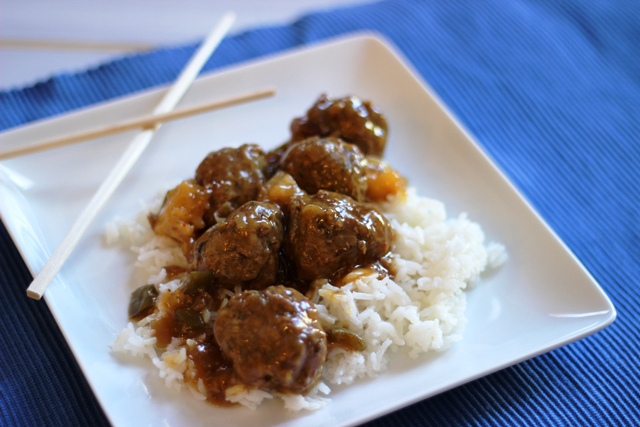 Meatballs are a fantastic way to use ground meat to make a convenient and versatile meal. They are incredibly freezer-friendly and can be served with mashed potatoes and gravy, over pasta with red sauce, or even tossed in a slow cooker to make Slow Cooked Sweet and Sour Meatballs.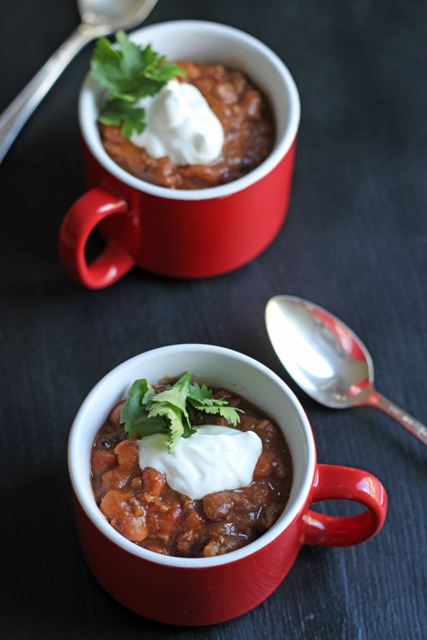 The variations of chili are endless. This Easy Slow Cooker Chili really is easy. Cook up meat and onions, open some cans, dump some spices, and put it all in the slow cooker and walk away. If you don't plan ahead, this Jalapeno Chili can be ready in just 30 minutes.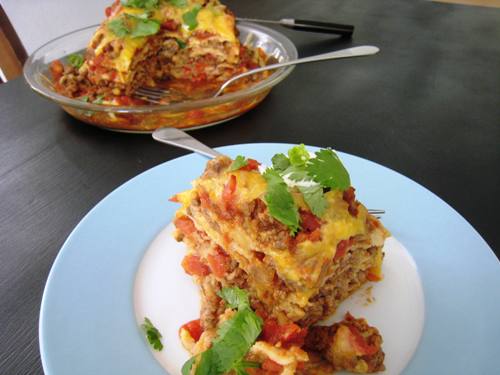 Chili Stacks, a taste of my childhood, are an easy and economical dish to pull together. You can assemble it and cook it in less than 30 minutes.
What's your favorite way to use ground meat?