I hope you've had a chance to browse the Build a Frugal Pantry series. For the last two months, we've been talking about frugal foods and how to build a tasty pantry. Depending on how you shop, you can fill your pantry with almost everything your heart could desire and still stay under budget. This week we're talking about veggies.
Veggies are much maligned in US culture. I'm not exactly sure why. But, I know that my own kids balk at many of them. No matter how many Veggie Tales they watch.
However, that doesn't stop me from serving them. In fact, despite their protests, asparagus is on the menu a few times each spring when I can buy it for $1 a bundle. This is a super easy way to prepare it. I think it even garnered a few, "It's not terrible" comments.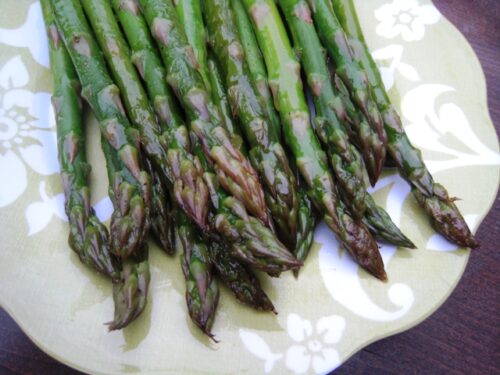 Easy Oven Roasted Asparagus
Wash your asparagus spears and trim them by bending each spear until it snaps.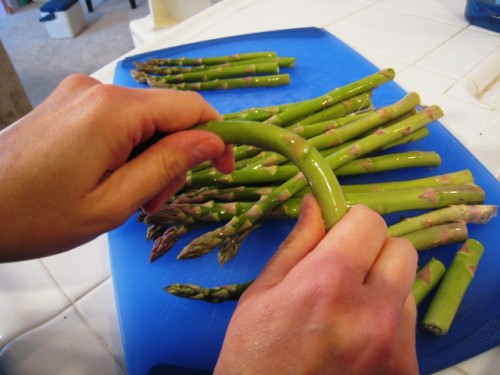 Preheat your oven to 375 °. Spread a sheet of aluminum foil on a baking sheet. (I think you could use parchment paper as well, though I've never tried.) Line up your spears in a single layer. Drizzle with 2 tablespoons olive oil. Sprinkle generously with salt and pepper. Close up foil, folding securely. Bake for 15 minutes or until crisp-tender. Serve with a smile.
Got a great vegetable recipe to share with us? I hope so!
Leave the link below or share your recipe in the comments section.