Want to get ahead of the game this summer? Fill your freezer with these easy and delicious meals that won't heat up the kitchen.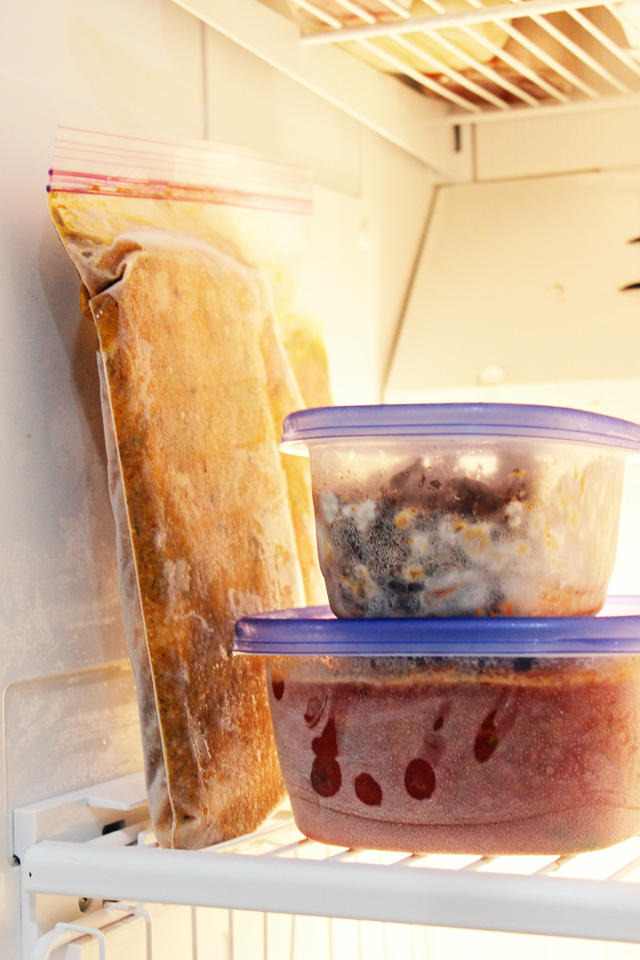 A freezer-friendly meal is one of my favorite kinds. Cooked in advance and stored in the freezer, it not only helps me save money and time, but it also gives me a feeling of being ahead of the game.
Meals that reheat in the crockpot, on the stovetop, or outdoors on the grill are the best for summertime. When I can make them a few days or weeks ahead of time, I'm freed up to take the kids to the beach, read a book, or go for a walk — and not worry about what's for dinner.
If you don't already have a copy of my book, Not Your Mother's Make-Ahead and Freeze Cookbook, you might want to put it on your list of summer reads. There are over 100 great recipes in there that I'm not allowed to post online. You're missing out on one of the best kept secrets. 😉
(Thanks for your support in buying my book. I get paid a small portion of each sale.)
In the meantime, here are some of my favorite meals to freeze for summertime: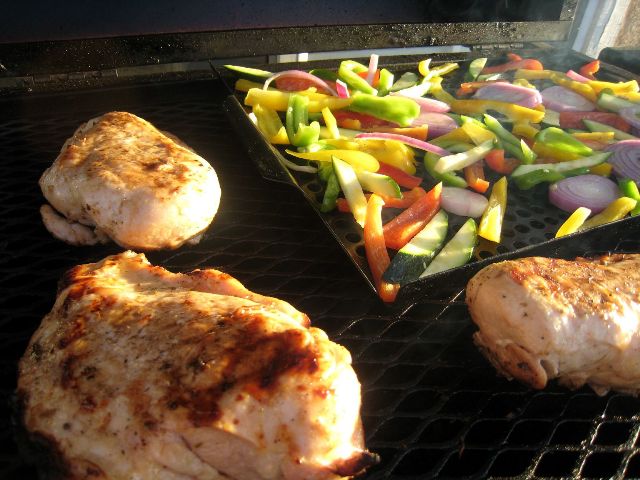 Chicken in Marinades
This trio of chicken marinade recipes: Asian, Dijon, and Spicy SW are always a hit at our house. I buy bulk packages of chicken breasts and divvy them up between many bags of marinade. I can make a dozen meals in less than an hour this way! The chicken marinates as it thaws so that it's all ready to throw on the grill about a day after I pull it from the freezer.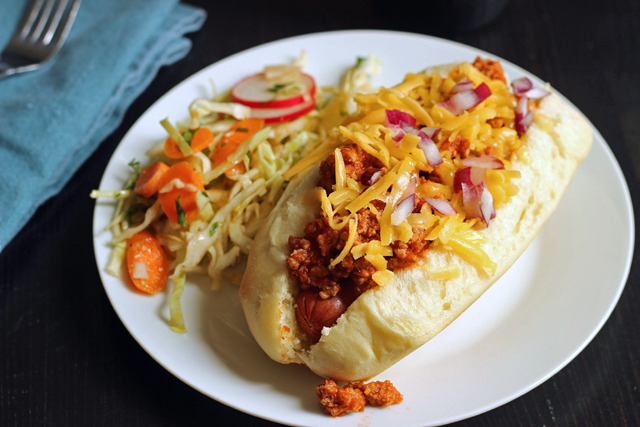 Chili
Since we've moved away from processed foods, the freezer has become more and more important to me. I can stir up a big batch of this Spicy No-Bean Chili and store it in smaller portions in the freezer.
It's all ready for topping hot dogs, burgers, or chips when you need it. You can reheat it in the microwave, stovetop, or slow cooker without much hassle at all.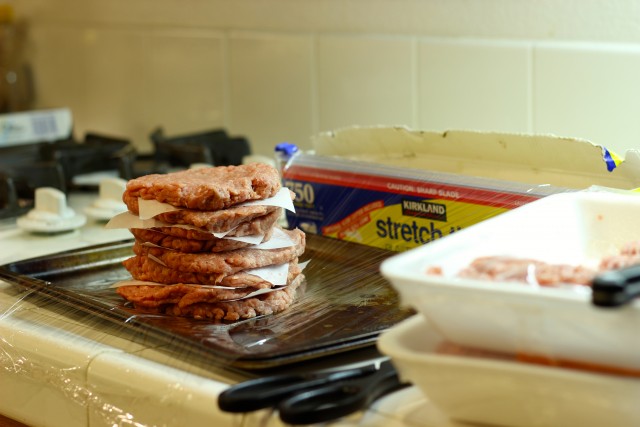 Burger Patties
My kids go crazy for burgers. The nearby In-n-Out is hard to beat for taste and pricing. I did a price comparison once, buying quality meat, buns, and frozen french fries at Trader Joe's. Turns out the kids can really fill up when I cook burgers at home. It's not a huge difference, but we definitely get more for our money cooking on our backyard grill.
Follow this tutorial for making burger patties for the freezer.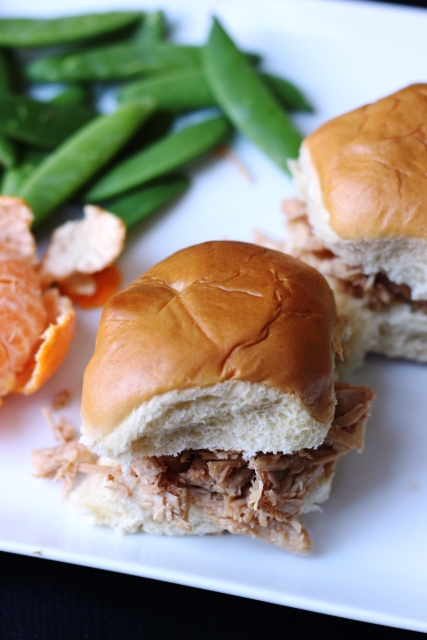 Sweet and Sour Pulled Chicken
I love the ease of tossing a bag of chicken tenders into the crockpot and walking away. I just walk away…. A few hours later, the meal is ready. This recipe for Sweet and Sour Pulled Chicken Sandwiches, with its sweet and sour flavor, can be frozen before or after cooking.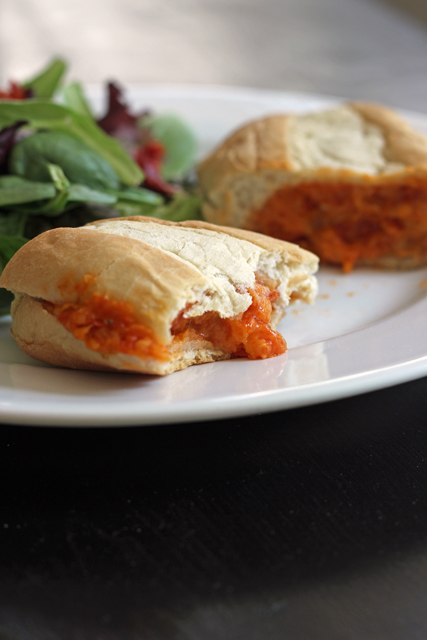 Pizzawiches
These pizza stuffed rolls are good stuff. Recently a reader and I both tested reheating frozen sandwiches in the slow cooker. Success! The texture is definitely softer than what you would bake in the oven, but it works, provided you cook on low for about 4 hours. If you have time to turn them halfway, that's even better.
You can also reheat these sandwiches in a toaster oven which doesn't give off as much heat as a conventional oven.
What are YOU favorite meals to freeze?
P.S. Don't forget to join me for next month's Freezer Cooking Days.