French food is neither fussy nor expensive. You'll be pleasantly surprised by these easy French recipes.
This time last year I was furiously researching how to take six kids and one husband to France without going broke or AWOL. Last fall we actually made it happen.
To say that I miss la belle France is, indeed, and understatement. I can't tell you how much I want to go back. I've told my family that 2016 is our year for a return trip. We just need to save up the money.
In the meantime, I'm doing my best to cook like a bonne femme. Last week I read Lessons from Madame Chic ( <– affiliate link) and was inspired anew to put in a little more effort at dinner time. We've enjoyed a few more baguettes as well as some great multi-course meals. While it sounds like a lot of work, it's really proving not to be too much.
Plus, bread and cheese? Yes, merci.Today, in honor of le quatorze juillet, I present some of our family's favorite French-style dishes.
Now, La Quatorze Juillet, July 14th, aka Bastille Day in English-speaking countries, La Fete nationale in France, was a fairly bloody affair. The French Revolution of 1789 (there were many revolutions in France) was very passionate, to say the least.
It makes our own war for independence seem a little tame by comparison. Nonetheless, it was a great moment for the common people to take a stand against the tyranny of rulers.
I love France. Truly. Quirks and all. I especially love their national cuisine. So, let's enjoy some of these easy French dishes!
Easy French Recipes for Bastille Day
Petit Dejeuner is a wonderfully French way to start the day. Slather fresh baguettes with butter and jam and serve alongside coffee or hot chocolate. If your bakery makes pain au chocolat (chocolate croissants), go for it!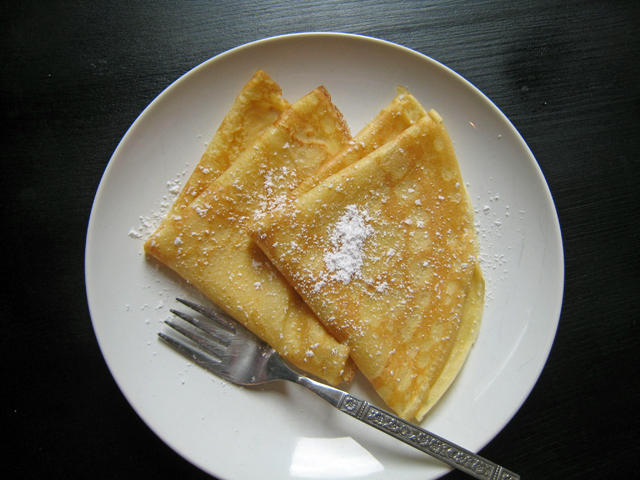 What's more French than les crepes? You'll be pleasantly surprised with how easy it is to make these. They are delicious for breakfast, an afternoon snack, and dessert. Make the batter in advance so the flour and liquid form some thingamabobs that Jen told me about and I've now forgotten.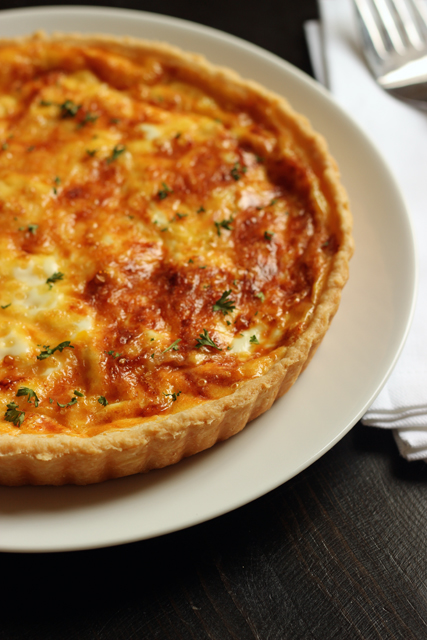 This quiche, rich with ham, Gruyere Cheese, and Leeks will make any breakfast, lunch, or dinner shine. I need to make two of these because my kids gobble it down.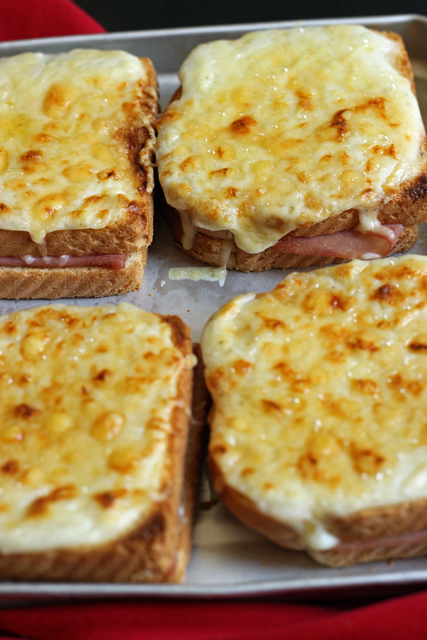 A Croque-Monsieur is the French answer to the grilled cheese sandwich. And it's pretty darn awesome with Gruyere cheese, ham, and bread topped with a creamy Beschamel sauce.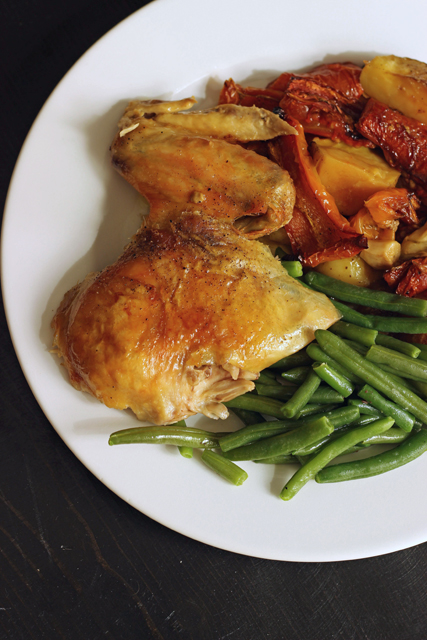 While the French do love their ham — they even put it on pizza! — they do a great roast chicken as well. This Roast Chicken and Vegetables recipe is one that we smelled every day in Paris. It tastes so delicious!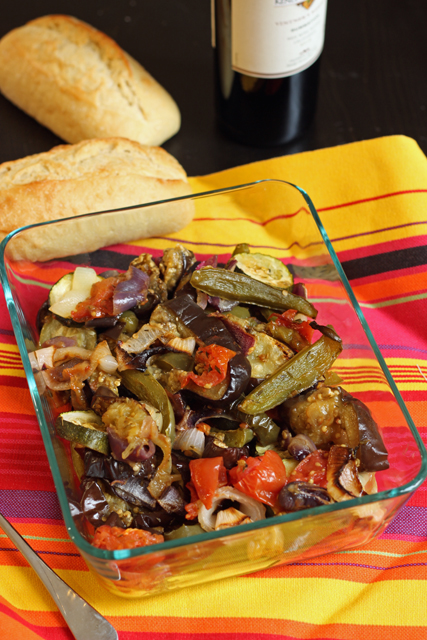 Enjoy a taste of the Mediterranean with this easy Escalivada, chock full of eggplant, zucchini, onion, tomato, and peppers, drizzled with olive oil. This dish is often served as tapas or as a relish for grilled meats and fish. My French mom Michèle served it with charcuterie, cheese, and bread. It would also be great on pizza or folded into an omelet.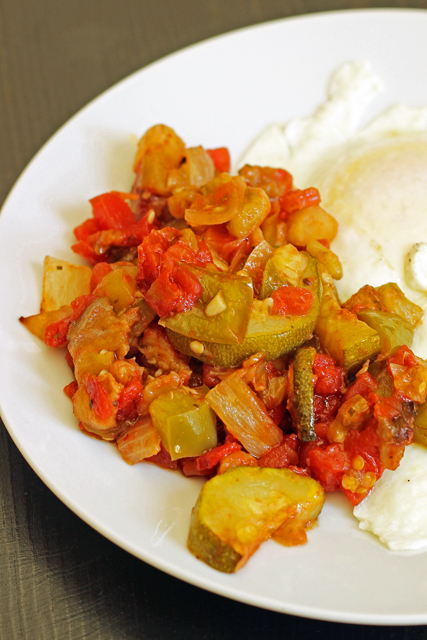 If you've got some summer eggplant and squash, use it for this easy oven-roasted ratatouille. I typically make the version in my freezer cookbook (affiliate link), but I really like this hands-free version. Ratatouille is not a pretty dish, but it is delicious! I've served it simply over rice, alongside grilled chicken and fish, and also with fried eggs, which is the way my French mom says to do it.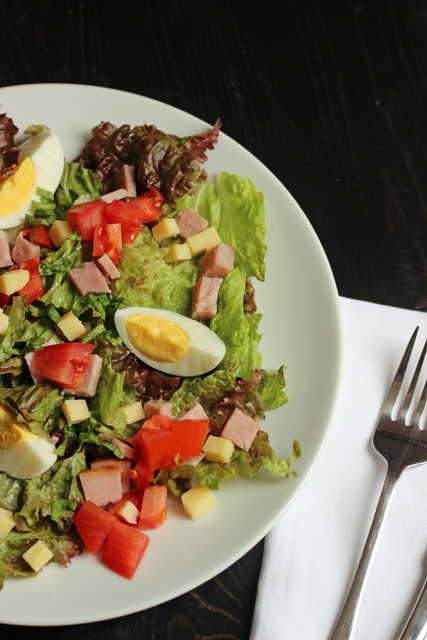 Ham and Gruyere cheese add rich flavor to this hearty salad that evokes tastes of France. This recipe takes less than 30 minutes to prepare and tastes great!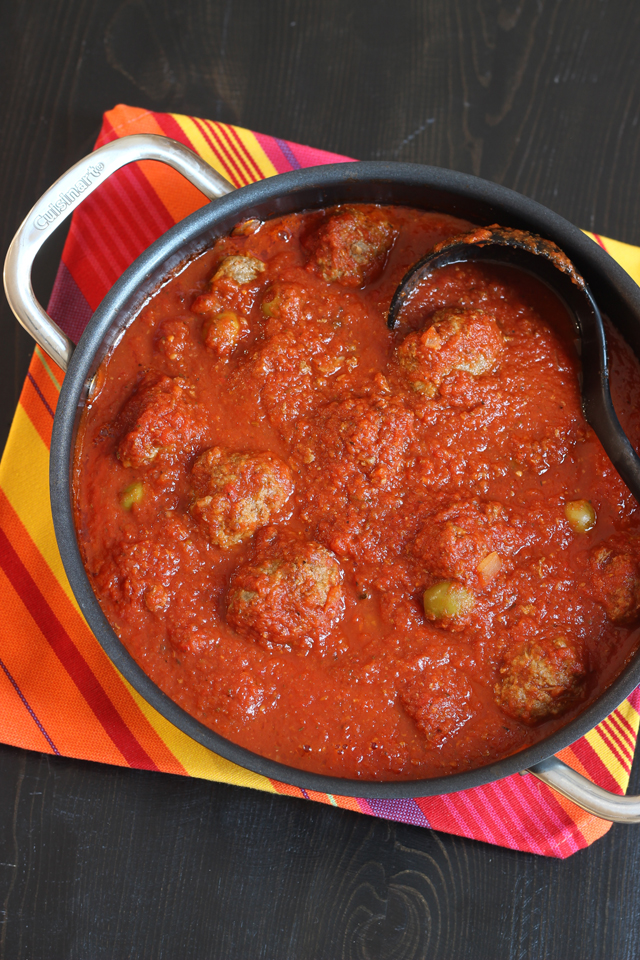 Boules de Picolat is a traditional Catalan dish that I first tasted in France and it became one of my favorites. These meatballs, made of a combination of pork, beef, and mushrooms and then simmered in a sauce, can be served over rice or potatoes.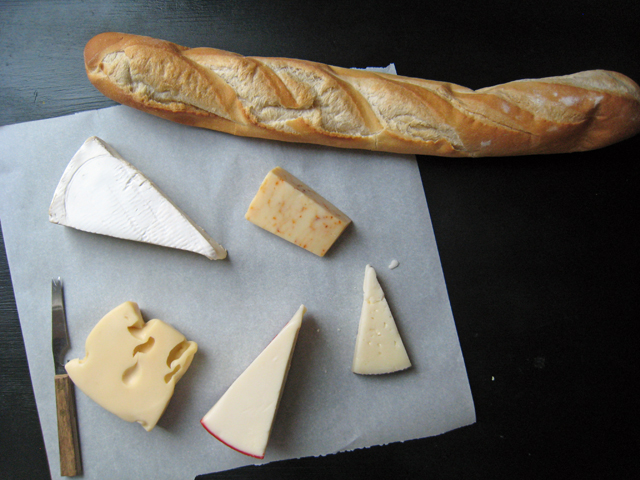 The Cheese Course is a traditional end to a French meal. Serve up some baguettes slices with a selection of cheese and fruit.

Chocolate Fondue is the perfect way to end a meal. Yum! It's so quick and easy. Serve it with fresh fruit and Cinnamon Puffs for a simple but delicious dessert.
What's YOUR favorite French recipe?