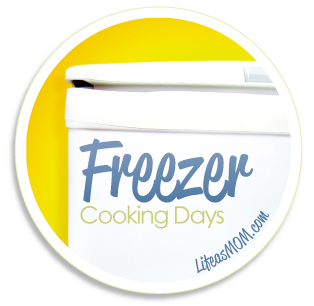 Welcome to the August Freezer Cooking Daze Days!
Freezer Cooking (or making a bunch of meals and meal components and storing them in the freezer for later use) has been a boon to my "life as mom." It helps me feed my family of 8 on a budget and without a ton of hassle.
I even wrote a cookbook, due out in 2012 from the Harvard Common Press, full of recipes that are delicious — and freezer friendly. Wait for it….
The first weekend of the month in these here parts is dedicated to swapping ideas about what you can freeze and how to make freezer cooking work for you. If you're new to the concept of freezer cooking, this post is for you.

Won't it taste weird?
A lot of people ask (or just think it), "Won't the food taste weird?"
You know, I've been doing this for 15 years, tweaking recipes to suit our tastes and our budget, and my short answer is "No."
The long answer? If you prepare it well and freeze it properly, it won't taste weird. Here are some things to consider:
If it wasn't good to start with, it won't get better in the freezer. If you didn't like it when you made it fresh, chances are it won't get better.
Food must be cool before you freeze it. Cool the food to room temperature and then chill it in the refrigerator before freezing it. This will help prevent freezer burn and therefore preserve taste and texture.
Find recipes that you love and test them out. If you're wondering if something is freezer-friendly, test freeze it next time you prepare that dish. Put aside a small portion in a plastic container with a lid. Leave 1/2-inch headspace at the top to allot for expansion in the freezer. Cool it to room temperature. Secure the lid and place the container in the refrigerator until it is cold. Then stash it in the freezer. Prior to serving, thaw it completely in the refrigerator. Reheat it as you would leftovers and see if you like it.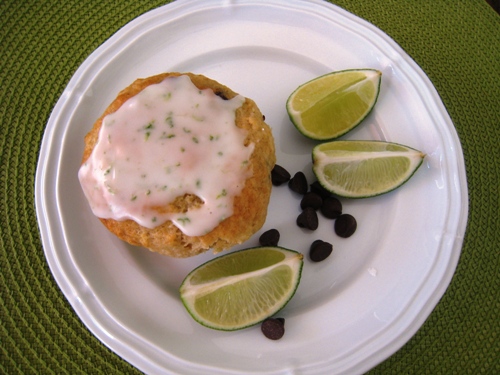 Where do I start?
Another common question is how to get started with freezer cooking, or "batch cooking" as it's sometimes called. If you're a beginner,then I suggest you start small.
Consider these easy ways to fill the freezer:
Make a double batch of one dinner each week and freeze one batch to enjoy at a later date.
Spend an hour making a lot of one thing that your family loves like meatballs or marinated chicken. Package them in meal-sized portions and freeze.
Follow a cooking plan. There are a number of sites, like Once a Month Mom, that provide monthly cooking plans.
Try this plan on for size.
Even though I've been doing a pantry challenge for the last month, I was able to create a cooking plan based on what I already had in the house.
Here's my cooking plan:
Read how others do it.
One of the benefits of Freezer Cooking Days is that we share ideas and learn from one another. Browsing the links each month can be really helpful in learning what tricks other folks have got up their sleeves.
Share your cooking plan in the comments section or tell us your best ideas for getting started in freezer cooking. Tomorrow, come prepared to share your favorite recipe!
What's your plan for freezer cooking?
For further reading:
How Freezer Cooking Can Work with Real Foods

Curious about freezer cooking? Consider purchasing my cookbook, Not Your Mother's Make-Ahead and Freeze Cookbook from Amazon, Barnes and Noble, or your local bookstore. It's chock full with over 200 freezer-friendly recipes, planning pages, shopping lists, cooking plans, and basic and advanced how-to's to making freezer cooking work for any home, family, and lifestyle.