When you make homemade dips, not only are you saving money, but you're also controlling the ingredients as well as the flavors. You can make your hummus, homemade pico de gallo, or chip dip exactly the way you like it.
Follow these tips for making homemade dips so that you can easily keep basic ingredients on hand as well as know the best ways to serve dips and which are the best chips or dippers. A perfect Great Game Day Appetizer Idea or to serve alongside an Easter Veggie Tray.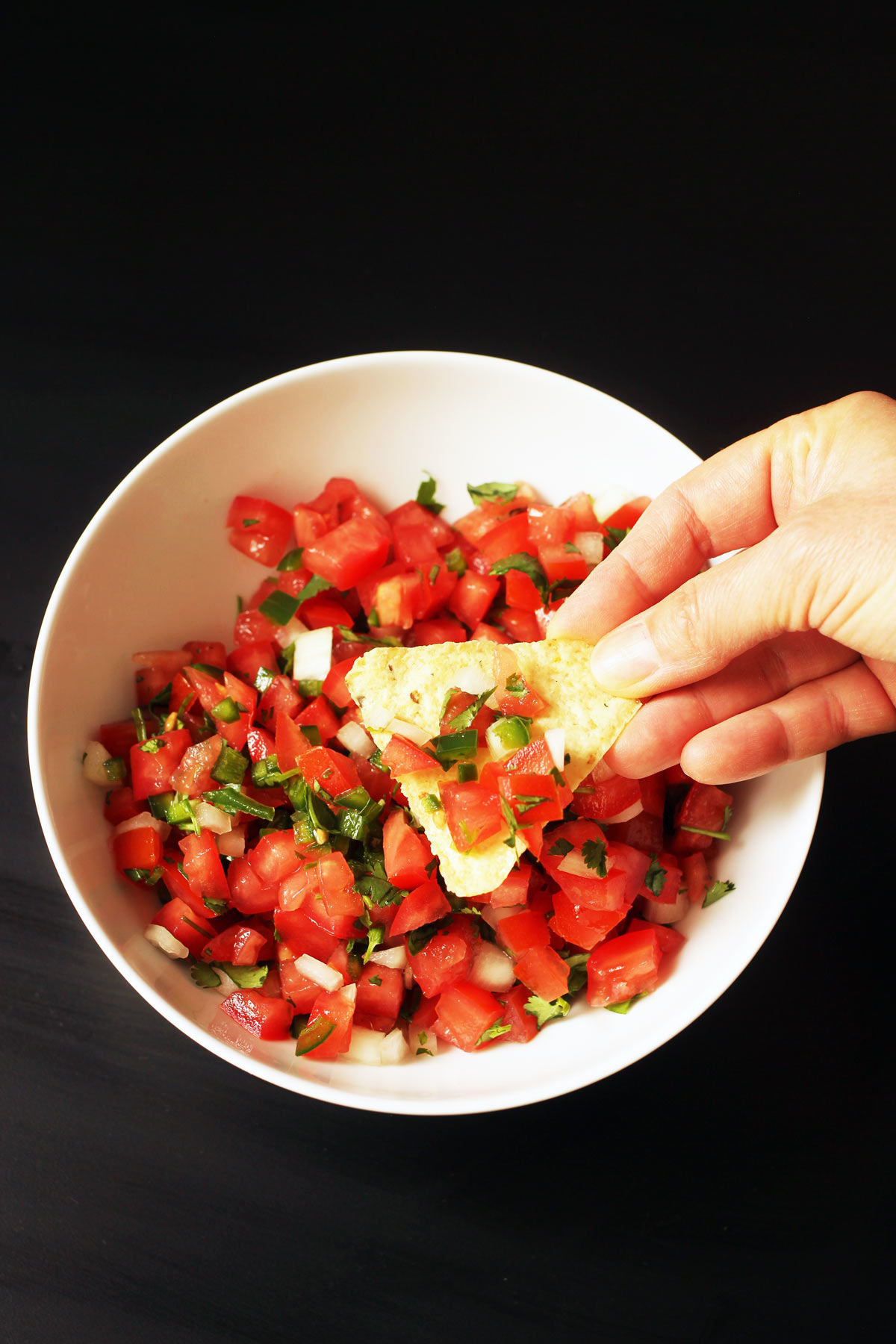 Jump to:
I am a dipper. Totally. Ever since I was a little girl, chip dip alongside bags of Doritos or carrot sticks have always made my eyes light up.
Dip is awesome. It can be as light or as filling as you like. As nutrient filled or not as the whim takes you. Depending on the dippers, you can even make a meal of homemade dips.
Why It Matters
Chips and dip has only been a thing since the 50's or 60's but it's a snack or appetizer worth making often.
The thing about commercial dips is that they are either expensive or full of junk — or both. And that style called "semi-homemade" where you throw together packaged mixes and cans? Well, that is the same, expensive and junky.
Making homemade dips, however, can be just as tasty, dare I say more so? They are cheaper and taste so much fresher than their commercial counterparts.
Follow these tips to make your dip making frugal, fun, and never boring.
Ingredients to Keep on Hand
Sometimes you want to be able to entertain spontaneously or to simply serve fun food without a lot of planning. Keeping a few homemade dips ingredients on hand can make it an easy activity.
Keep these ingredients on hand so that can make homemade dips any day of the week: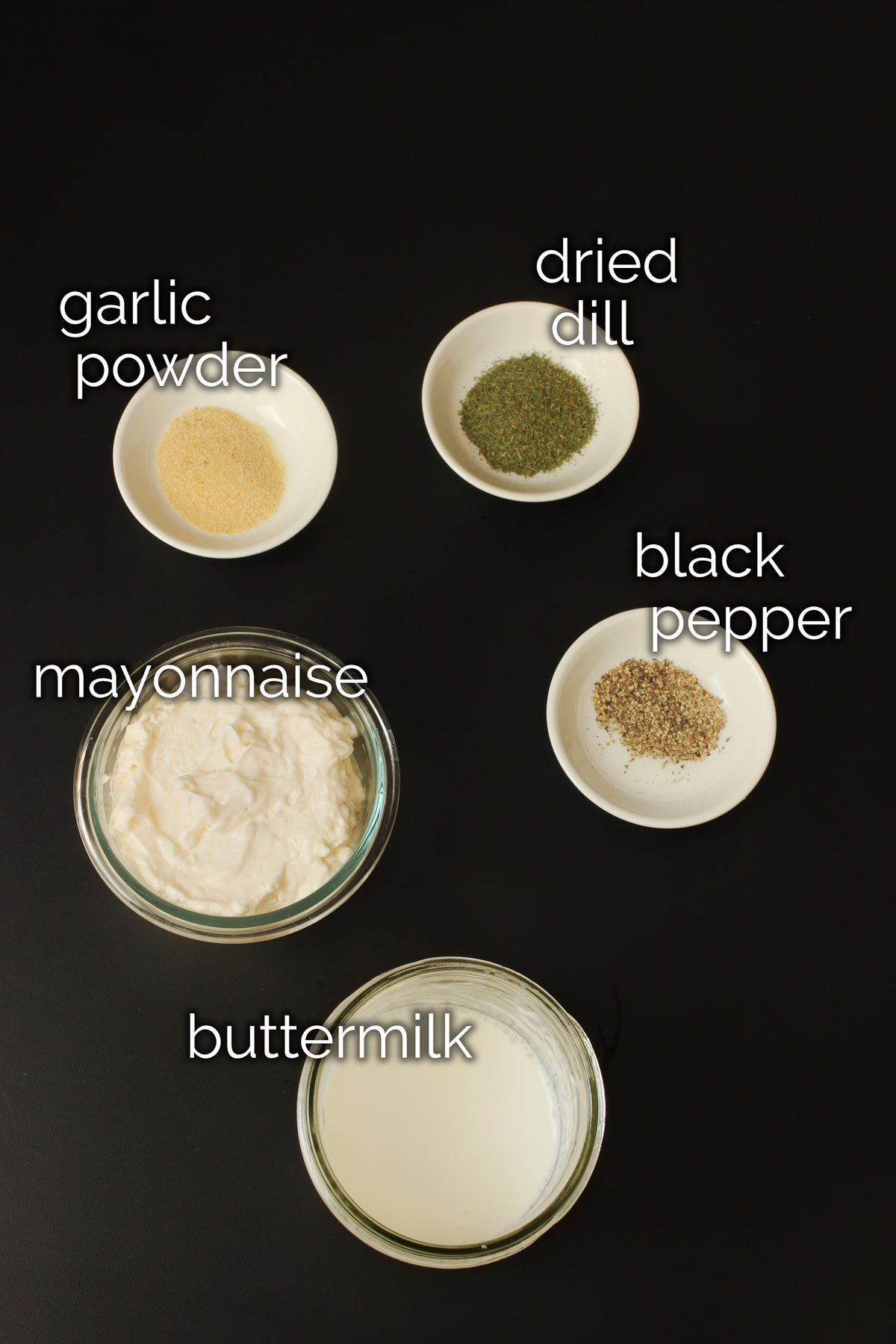 Common Dip Ingredients
There are plenty of great homemade dips recipes (scroll down for some favorites!) but you can also mix and match a variety of the following common ingredients to create your own homemade dips:
cream cheese
sour cream
mayonnaise
shredded cheese, like cheddar or jack
crumbled cheese, like feta or bleu
green onion, onion flakes, or chives
frozen spinach
canned artichokes
canned beans
canned black and green olives
canned tomatoes
fresh herbs like basil or cilantro
fresh tomatoes
Dipper Ideas
While potato chips are a great dipper, don't stop there! Consider these other dippers for your homemade dips:
potato chips (of course)
pretzels
pita chips
crostini
bread sticks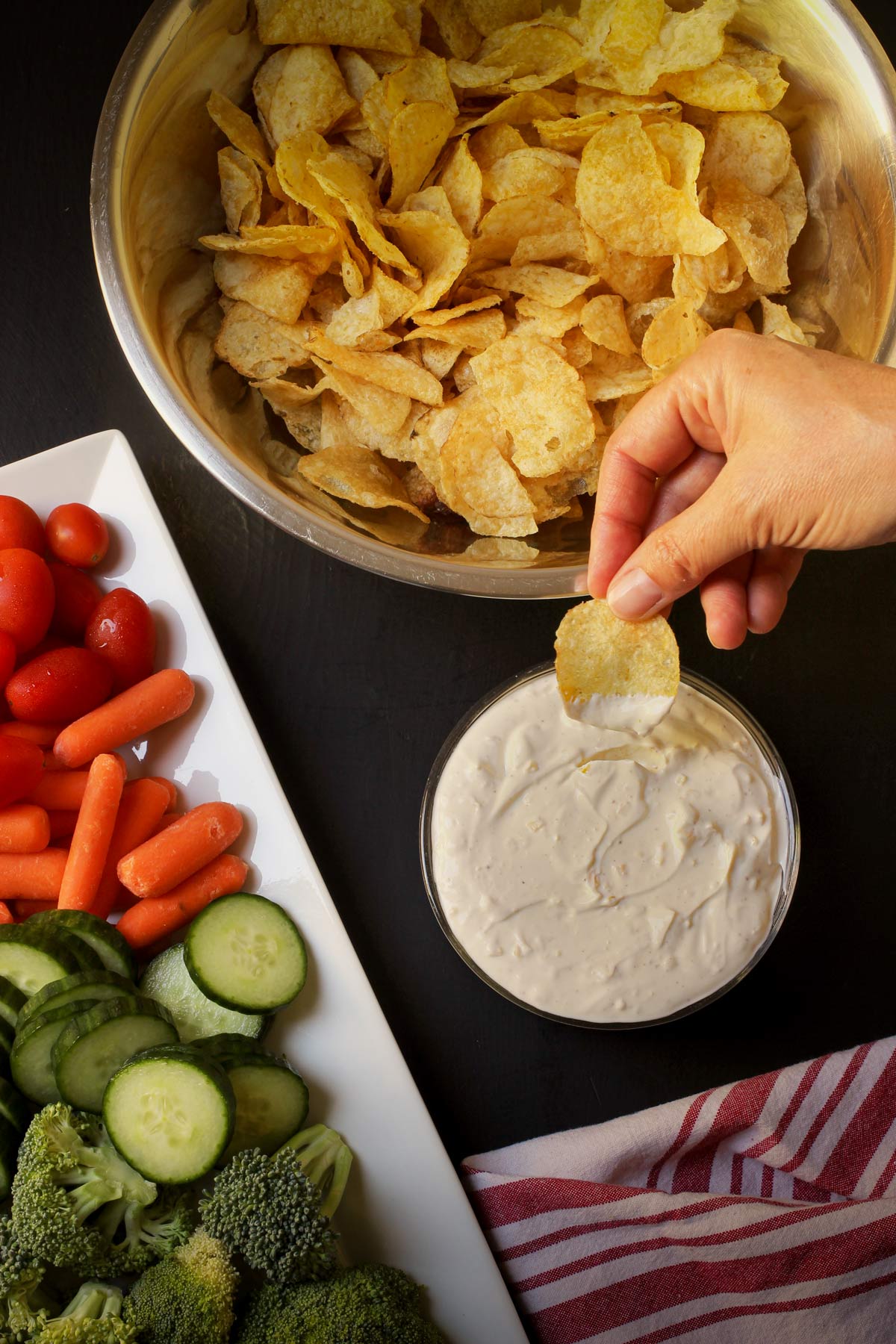 Money Saving Strategies
Watch for sales. Ingredients for homemade dips as well as common dippers like chips often go on sale near holidays, special sports events, and summer vacation. Keep your eye open for sales and stock up at low prices.
Check the "best-by" dates. When you stock up, be careful not to buy more than you can use before the best by dates. Chips do go stale and when they do, they taste awful.
FAQs
Recipes
This post was originally published on October 12, 2014. It has been updated for content and clarity.