Kiss lunchbox leftovers goodbye! Learn about packing lunches your kids will not only eat, but also love with these easy tips and lunch box ideas for kids.
Whether you're packing breakfast on the go, snack lunches, or the best sandwiches, your kids will be pleased to find what's for lunch.
Jump to:
You work hard for your money.
And you work even harder to grocery shop and prepare tasty meals, trolling through the store aisles for healthy food for your family. You put effort into finding creative lunchbox ideas and packing healthy snacks.
Imagine your surprise when you open the lunch box and find it picked over, uneaten even.
But wait! Why didn't she eat this? Why is this food getting wasted?
It can be discouraging, especially when you thought you were packing a meal your kid loves, a meal you've watched her gobble down a hundred times at home.
What's a mom to do?
Time to do some sleuthing, dear Watson. Time to uncover the mystery of packing lunches your kids will eat — and maybe even love — with these lunch box ideas for kids.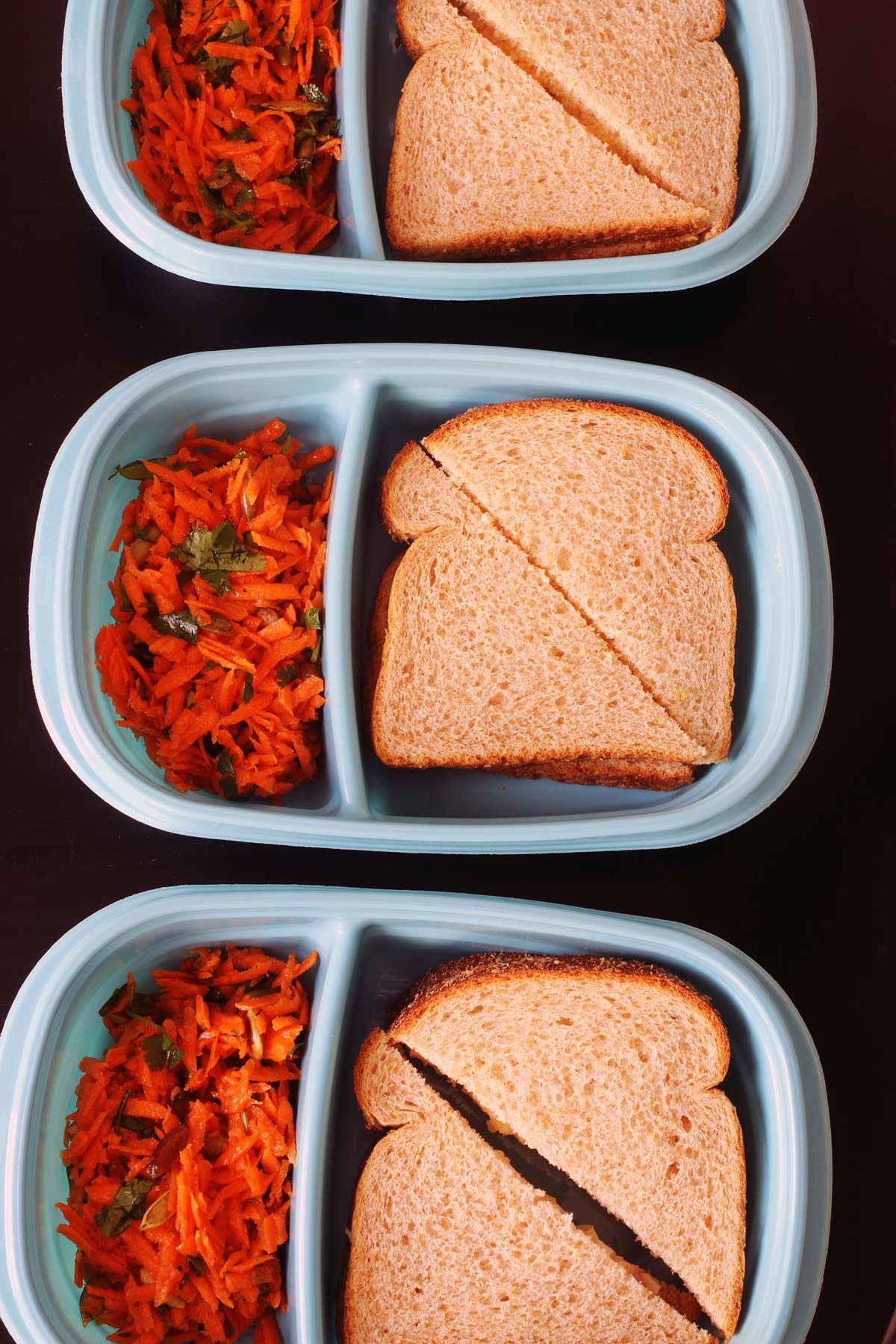 What you think your family likes is not always the same as what they will eat when packed in a cute lunchbox that you spent hours shopping for at back to school. A kid's preferences are always subject to change.
It's important for you to know your family's likes and dislikes for several reasons:
so that your family will enjoy meals.
so that you don't waste time and energy cooking food that will eventually go to waste.
so that you aren't battling with your children every mealtime — or when you unpack their lunchboxes.
1. Confirm what your kid likes. This week.
Ask! Open up communication lines. Talk with your family about the foods you eat. Be open to criticism. (And remember it may not be delivered in the nicest way.)
Once you've established what they hate — because my money's on those answers being the most ready — inquire what they do like.
If someone answers, "Good food," then ask for specific examples of what he/she considers to be "good food."
Be patient because, yes, what they liked last week may not be on their list of top ten favorites this week.
Write this list down and keep it handy, somewhere they can edit it as needed. If you get it in their writing, so much the better!
Consider providing some mix and match type lunches, such as a Pasta Salad Bar where the children can pick and choose what appeals to them that week.
2. Ask what they do at lunch that might get in the way of eating.
You'd be surprised what little time kids have for school lunch — and how they prioritize that time.
It may be more important to your daughter that she get to play than to eat. There's only so much time to get the wiggles out and so she'd rather play.
It may be that your son really doesn't like eating in the cafeteria. Since it's too hard to find a place to sit, watch other people eat, see other foods that he either prefers or detests, he'd rather skip it.
Not all lunch rooms are as comfortable as your kitchen table.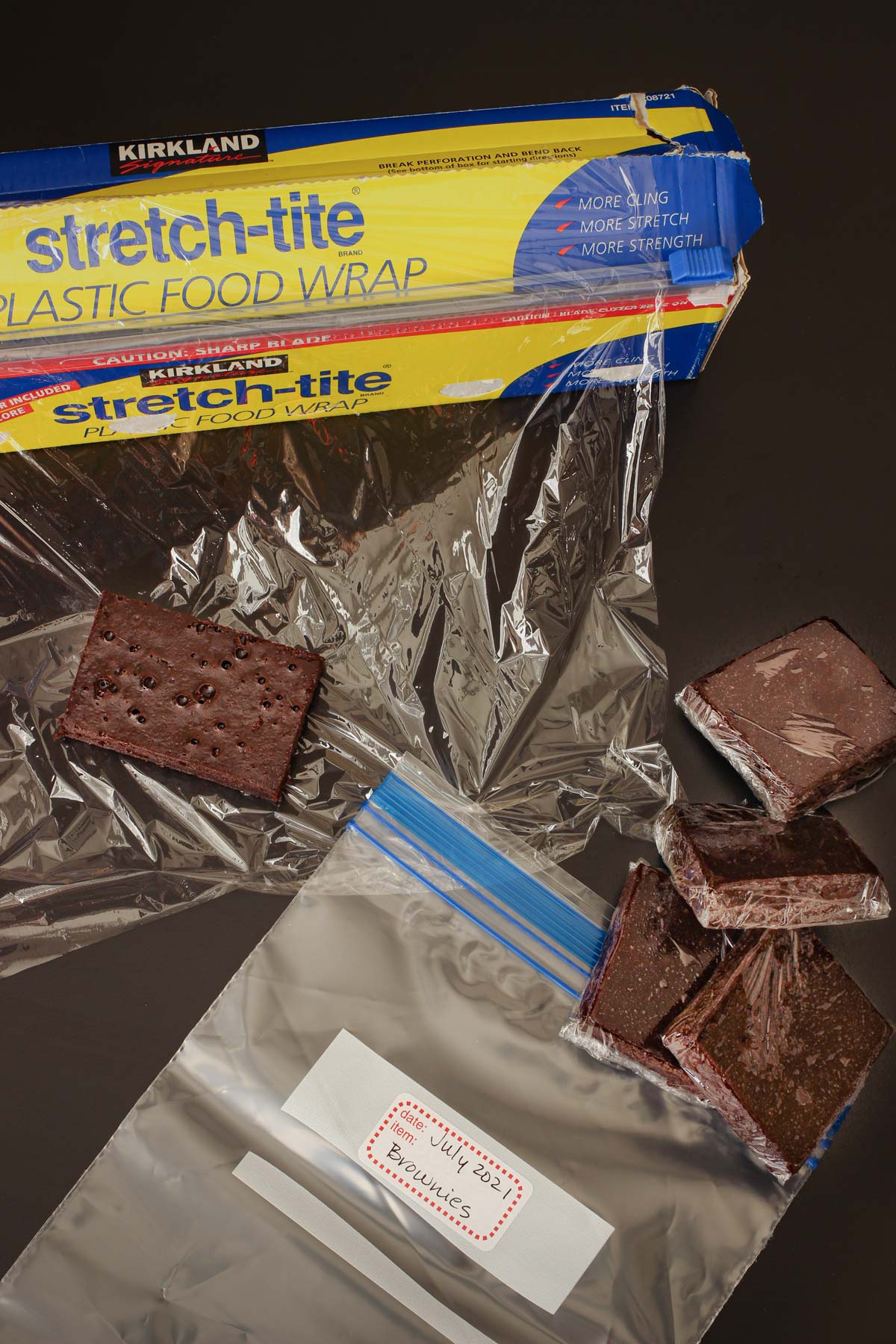 Do your kids like the packaging of their lunches?
Believe it or not, sometimes it's the vehicle of the lunch that gets in the way of your child eating it.
Food might be getting soggy in that fancy pants lunch box. The crackers get stale packed next to the cheese. The thermos leaks. The brownies dry out.
There could be issues in the physical aspects of packing lunches that could be in the way of your child enjoying his or her meal. Therefore, do some investigating to see what's working and what's not.
The more you respond to your children's input, the more likely they will be to have buy-in and to trust you to pack what they like.
Tips to Remember
Consider these strategies next time you're stumped for lunch box ideas for kids. With some trial and error, your child will be packing lunches he'll eat and even love!
Keep a list of child-approved meals in a conspicuous spot in the kitchen. Encourage your child to edit as needed so that he's empowered and you're not making food he hates.
Be aware of how much time your child has to eat at lunchtime as well as the conditions that are most comfortable for him to enjoy his meal so that you can adjust accordingly.
Allow your child to plan his own lunches for the week. Not only does this instill life-long skills and self-efficacy, but it also gets you off the hook for packing something he hates.
Check that your child's lunch is in the best possible condition when it arrives on the lunch table. Invest in some lunch packing tools that will get the job done.
Consider packing just a few snacks and then meeting your child at pickup with a lunch that she's ready to eat.
Rinse, wash, repeat. Kids change their minds. So do parents. Be okay with your child's evolving tastes and preferences. Revise as you go along so that you can both make the most of packing lunches!
This post was originally published October 19, 2010. It has been updated for content and clarity.