This month we're avoiding the grocery store and shopping the kitchen. Here's how we're eating. It's like reality TV, for food.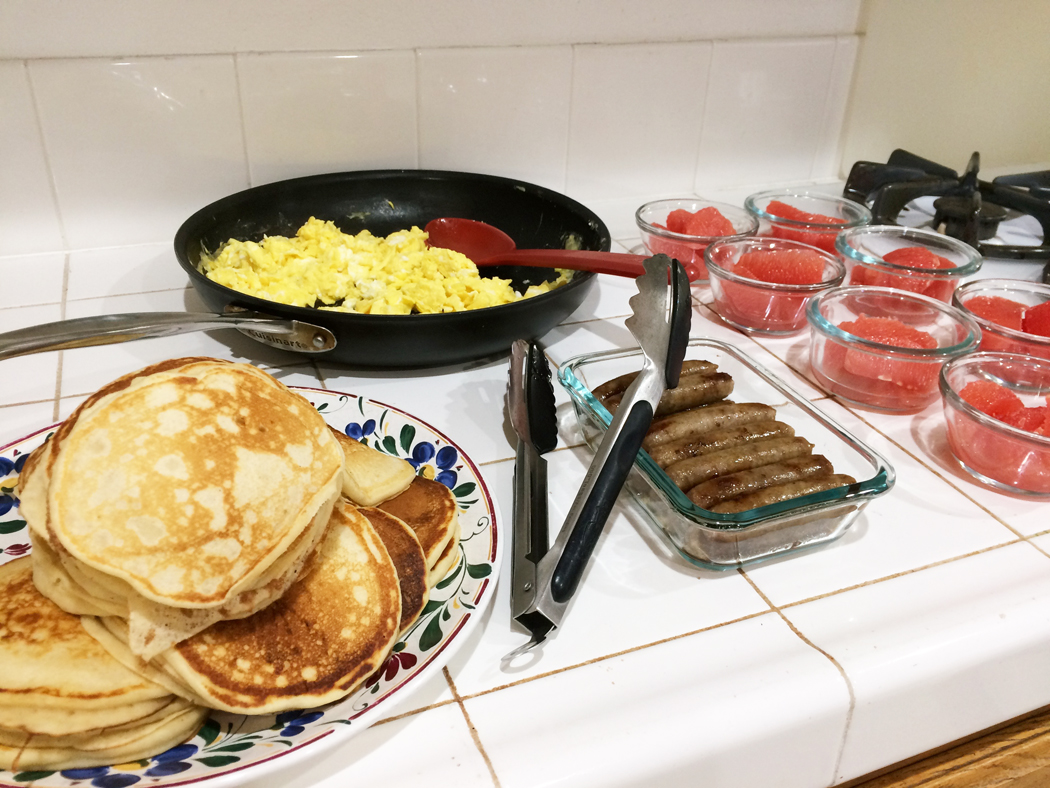 We are 1/4th of the way through the month. That's exciting! First week went by fast, didn't it?
My people seem to be in good spirits so I think we're doing okay. I've made a dent in the freezer, which is nice, but I still don't know what all is in there.
I think I mentioned last night that the girls and I went to Sprouts, but I forgot to say what we got. Water and produce! My husband likes taking sparkling water to work; it helps him stay hydrated. We stocked him up for next week.
We also loaded up on the fruits and veggies that were on sale. Prices were pretty amazing, for example:
eggplants 3/$1
cuties $1.98/bag
grapefruit 2/$1
bell peppers (green AND red) 2/$1
organic apples $0.99/pound
I ended up spending $40, so our total for the month so far is $70. Boom. I bought four gallons of milk the other day at Costco, so that should last us the week, but we're going through eggs much more quickly than I had expected.
Here's how we ate today….
Pantry Challenge Meals, Day 7
Breakfast: Pancakes, Grapefruit, Sausage, Scrambled Eggs
Lunch: Leftover Soup from yesterday, Pulled Pork & Slaw from the night before. Leftover Pizza Sauce from last night turned into Tomato Soup. Particularly thrilled because the girls and I were gone at lunchtime, and the menfolk took care of eating leftover soup. Girls and I had the other stuff when we got home.
Dinner: Stovetop Mac and Cheese, Roast Broccoli, Veggie Dippers and Homemade Ranch Dressing
Tomorrow I'm going to make a MONDO batch of Vegetable Bolognese with Eggplant and Peppers as well as some chicken enchiladas. (I hope. That's the plan anyway.)