This month we're avoiding the grocery store and shopping the kitchen. Here's how we're eating. It's like reality TV, for food.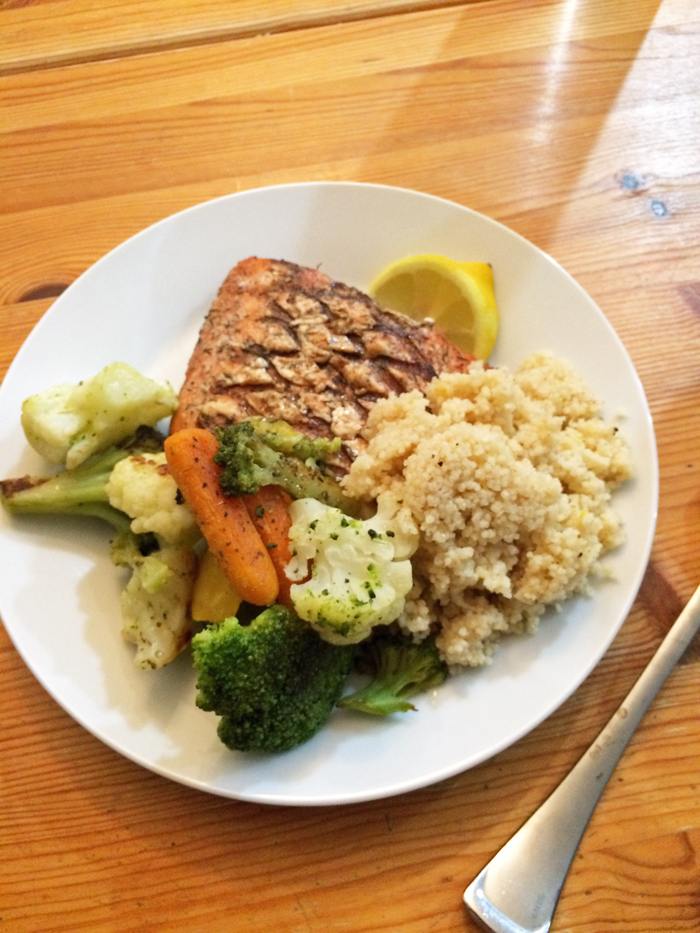 My word! We've got only three days left in this challenge. I'm surprised by:
how quickly the time went – being sick probably contributed to that.
how much food we still have – we are close, but I still can't thaw the deep freeze.
how little we spent.
Now it's true that I overshopped last month, but even when you take that into account, we're still doing really well on the grocery spending.

Tomorrow is my husband's birthday, so we may go completely off challenge for that, depending on how he's feeling. This infection really has taken a toll on him. I can't wait for him to back to his good old self. Old, being 54. 😉
I had a few steaks leftover from Christmas in the freezer, so when I saw them on sale this week for $3.99/lb at Ralphs, I picked up enough to make a full meal of them. I'm also going to make Cheesy Potatoes (with Homemade Cream of Chicken Soup and a Caesar Salad. My eldest girl baked a chocolate bundt cake (his favorite) today.
We may go out for the other meals; just waiting for the birthday boy to decide.
As for the remaining days of January, I may need to run to the store to finish off the challenge unless I can bake 100% whole wheat rolls that the family will eat. That is kind of the deciding factor right now. Ha!
Pantry Challenge Meals, Day 28
Breakfast: Fend-for-yourself
Lunch: Hot Dogs and Sloppy Joes, side salads; I had a big green salad with leftover chicken instead of the other higher carb fare
Dinner: Grilled Fish, Couscous, Roast Vegetables
Sorry for the sad pictures. Early winter nights are not a friend of food photography.
How is the challenge going for you?