This month we're avoiding the grocery store and shopping the kitchen. Here's how we're eating. It's like reality TV, for food.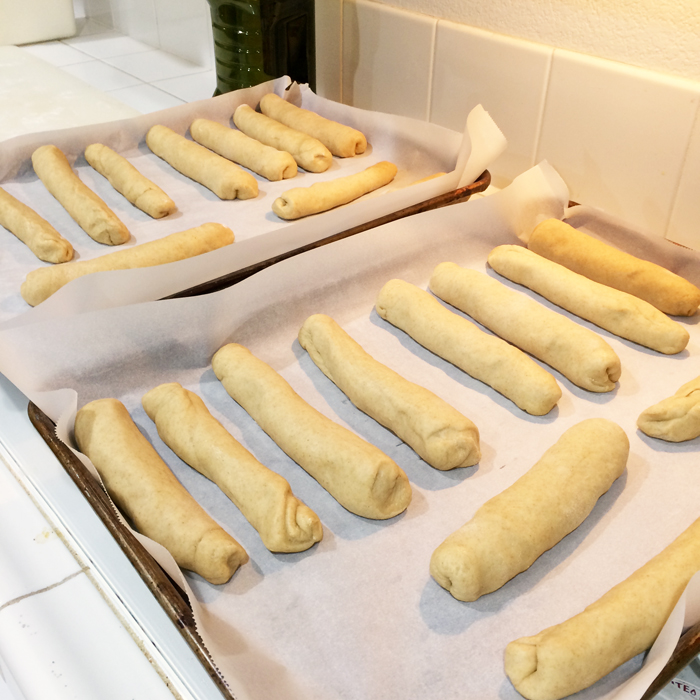 We continue to cough, cough, cough around here. I got nothing done this weekend, but we did survive.
I managed to make homemade hot dog buns, granola, and cranberry bread, but that was pretty much all I have to show for the day. I'd be happy to stop coughing.
Yet, we are more than halfway done with this challenge. I haven't spent too much money — though I have a rebate check of $100 to go spend at Costco — and we have enough protein in the freezer to last us through the end of the month. It's low enough for me to dig around in there and see what we had so at least on proteins, we're good this month. I'm not sure about much else, though. 😉
Pantry Challenge Meals, Day 16
Breakfast: Fend-for-yourself
Lunch: Hot Dogs on Homemade Buns, leftover soup
Dinner: Grilled Fish, Rice, Roasted Vegetables, Spaghetti Squash.