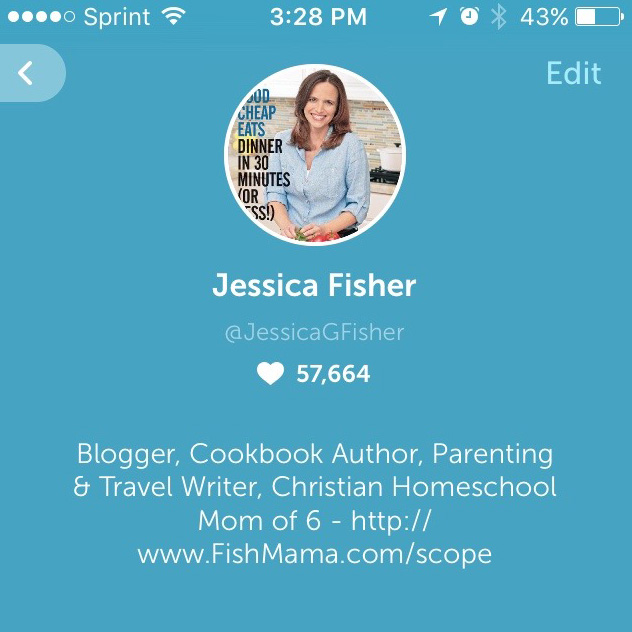 Hey everybody! I recently joined the Periscope crowd, and it has been SO MUCH FUN! Download the app and let's chat! You can find me at jessicagfisher!
I did a scope today about the Pantry Challenge, so if you're new to the challenge and want the live and uncensored take on my freezers and why I'm doing it, you can watch the replay here:
Want to be notified when I do my next Periscope? Follow me!
I'll be scoping the Pantry Challenge this year which should be tons of fun! Look for an afternoon/early evening scope every day Monday through Friday!
P.S. Stephanie, I hope I got your story correct — AND that you don't mind my sharing your Pantry Challenge success story. I'm so very proud of you. Your story is the best ever!