This is day 6 of our Summertime Pantry Challenge. We're trying to eat up what we have and not go over budget this month, despite all the craziness we've had going.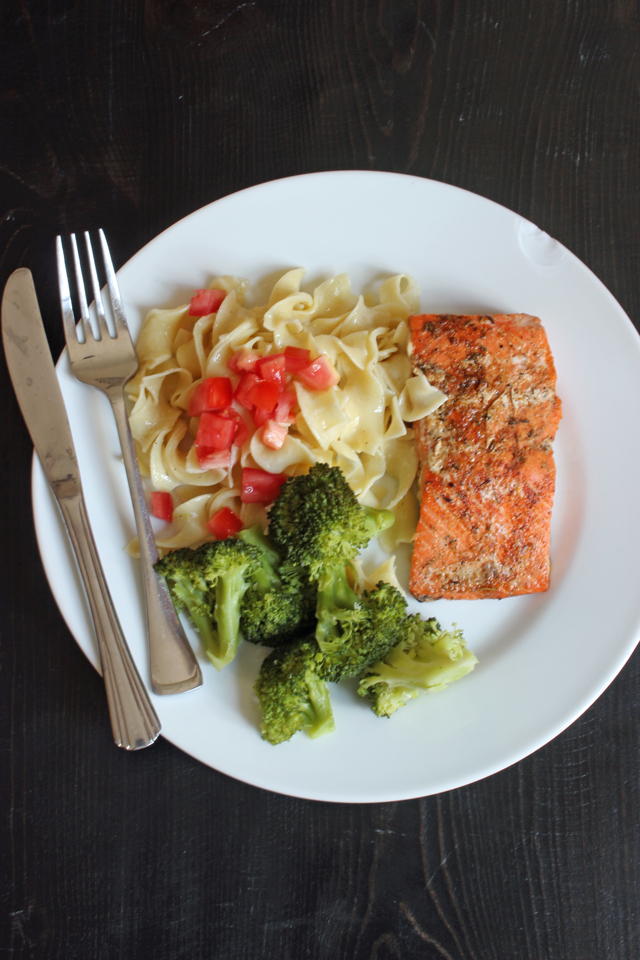 We are surviving! I think I've still got $60 in the budget, so this challenge must be working. My tummy is full.
It helps that there were plenty of s'more fixings in the pantry!
Today was mostly leftovers which was not very exciting. But, we survived. And no, we don't often eat this much fish, but there we are.
Here's what we ate today:
Breakfast: English muffins, leftover oatmeal
Lunch: leftovers
Dinner: Grilled fish, creamy noodles, steamed broccoli
How's the Pantry Challenge going for you?