This is day 3 of our Summertime Pantry Challenge. We're trying to eat up what we have and not go over budget this month, despite all the craziness we've had going.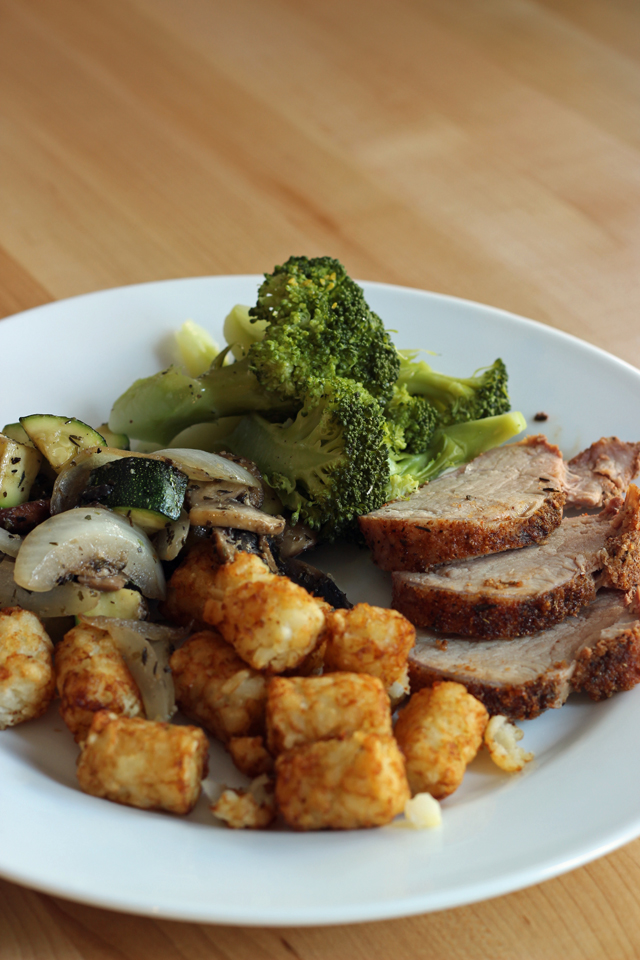 Whew! It was a busy day. Two of my teens are volunteering at a local weeklong day camp. The drive is an hour at 7 in the morning and an hour at noon. I also met a friend for lunch and took one of the boys to physical therapy, the orthotics place, and the grocery store (I spent less than $50). I was home for an hour here and there, but it was 5:30 before I was home for good. I was beat!
My saving grace was my meal plan and easy to prep meals.
Here's what we ate today:
Breakfast: English muffins, eggs, bacon
Lunch: Chihuahua Chili
Dinner: Spice-Rubbed Grilled Pork Tenderloin, Vegetables, Tater Tots
How's the Pantry Challenge going for you?