This is day 2 of our Summertime Pantry Challenge. We're trying to eat up what we have and not go over budget this month, despite all the craziness we've had going.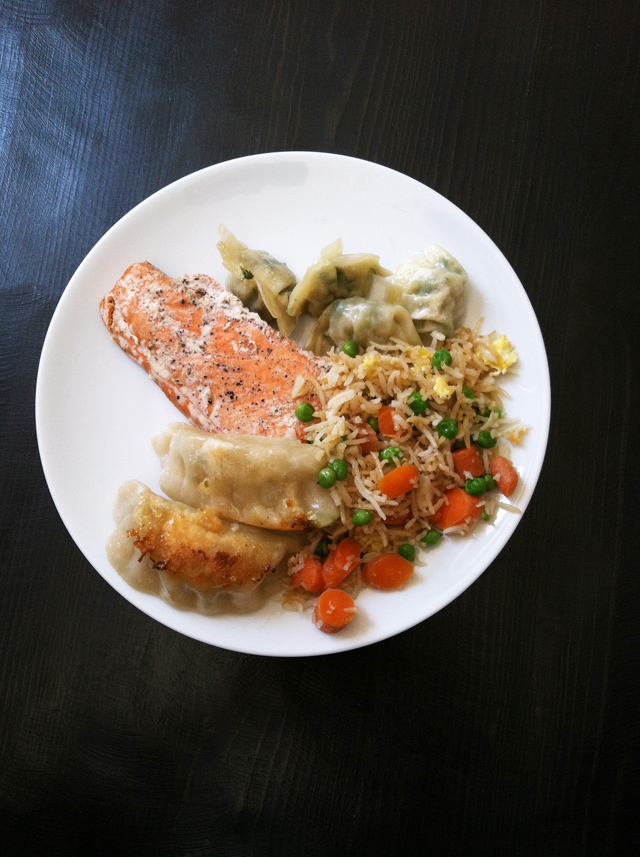 Today's frugal highlight was making last night's leftovers into something new. I made vegetable fried rice with the leftover carrots and rice from last night, and then worked in frozen wontons and potstickers from the freezer. I warmed up the fish, and we were good to go.
Here's what we ate today:
Breakfast: English Muffins with Jam, etc
Lunch: Leftover Salmon, Vegetable Fried Rice, Potstickers, Wontons
Dinner: Hot Dogs on Homemade Hot Dog Buns, salad with greens from the garden, baby carrots, ice cream for dessert
(The parents went out for date night with a gift card.)
How's the Pantry Challenge going for you?