This month our family is participating in a Pantry Challenge. We're focusing on using up what we have in order to save money and time as well as to reduce waste.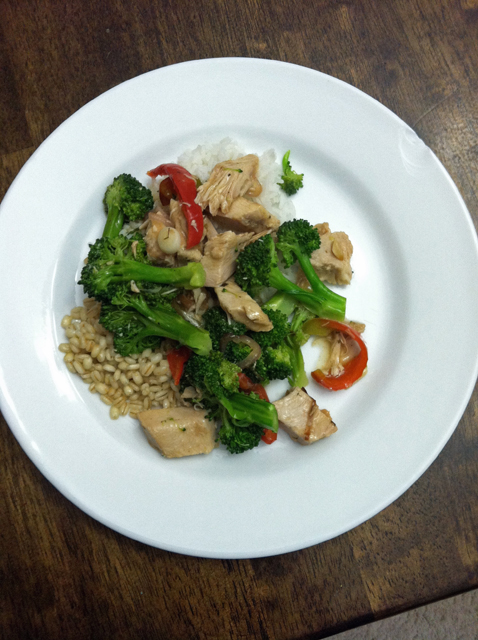 Today has been go-go-go and it's late now that I'm writing the update, so this will be short and sweet. Having a menu plan for every meal of the day is saving my bacon, even when I don't follow the plan.
We headed to the movies this afternoon when FishPapa got off work. It's Tuesday and even though our local cinema has been bought and sold twice in the last two years, they still have bargain Tuesdays. We went to see The Hobbit for cheap. Well, $6/person which is cheap these days. The kids brought spending money and as luck would have it, sodas, popcorn, and candy were all $2. They scored. One child even bought me a Coke!
Afterward it was very tempting to go out to eat, but since I had already promised my two orthodontics patients that they could choose the week's dining option after their appointment tomorrow, I was able to finagle everyone home where I made a vegetable stir-fry with Thanksgiving turkey from the freezer. It was intended for a pot pie, but I just didn't have it in me after The Hobbit.
Here's how today played out:
Breakfast: Oats/Farina mixed with lots of toppings

Lunch: Corn tortilla quesadillas, beans, rice, vegetable dippers, and hummus

Snacks: movie theatre snacks

Dinner: Turkey-Vegetable Stir-fry, Rice, Barley Pilaf
How did YOUR day go?
PS I'm having a hard time keeping up on comments. So sorry about that. Hoping to catch up soon!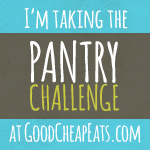 This post is part of the 2015 Winter Pantry Challenge. Read through the archives to catch up.