Enjoy all the great produce of summer with these delicious and easy tricks for tasty salads.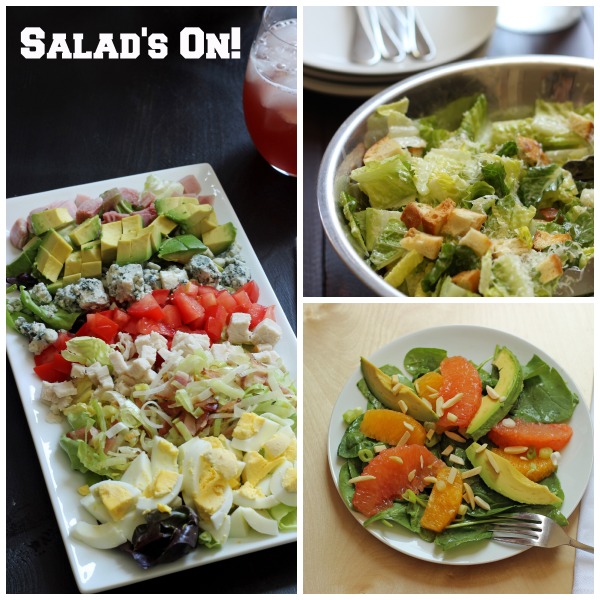 I have always been a salad girl. August is kinda my month to shine in the salad range. For some reason it's typically the month out of the year that I really focus on trimming down. It may be that we usually eat down the pantry and freezer in July which makes for some strange and unbalanced meals. Or it's that summer produce is available in abundance. Or it's just that I want to lose some weight before I put on my winter coat. Oy!
Currently, I'm tracking what I eat and trying to be wiser in my choices. Salads are always a good choice for me because I tend to fill up on vegetables and healthy fats like olives, avocados, and nuts. If you're wanting to get your salad on this month, consider these tips and tricks for tasty salads.
Serve a Salad Bar for a Cool Summer Supper – this is a great, no-cook supper that is super make-ahead. And yes, real men do eat salad, particularly if you throw in some beans, pasta, or cooked chicken.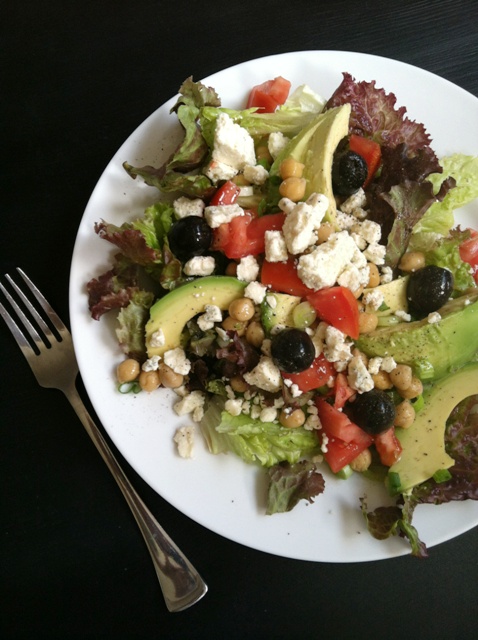 Homemade Salad Dressings:

Classic Salad Recipes:
What's YOUR favorite salad indulgence?