This is Day 23 of my month-long Pantry Challenge series  where we're eating down the pantry (and freezer and fridge) to use up what we have, rotate stock, and save some cash.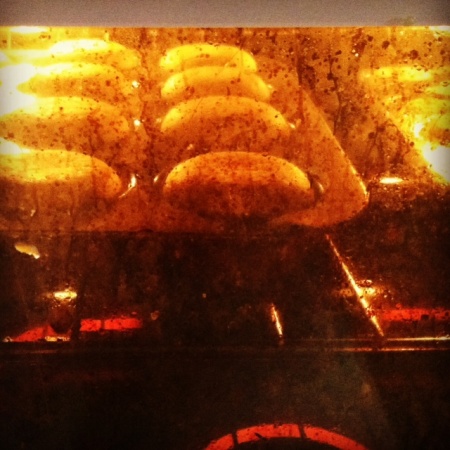 I've been making popovers for about fifteen years. They have always popped. Until today.
My kids were thrilled that I was making them for breakfast. It used to be the way I bribed them to eat soup. We've never had leftover popovers, not even today when they didn't turn out right.
Gonna have to try them again. I'm stumped as to why they didn't work. But, the kids gobbled them down with butter and jam.
I exercised while they ate. Later I had my breakfast:
Vanilla Cranberry Bread, Yogurt Granola Parfait = so yummy!
Lunch was easy: two different soups from the freezer: Black Bean and Split Pea. I busted out the oyster crackers which the kids love as well as sliced cheddar.
Dinner had FishPapa on deck since I left to go write at Starbucks. FishBoy15 made a salad; FishBoy12 was making an Alfredo sauce to go with pasta. I think that's what they ate.
Day 23 Menus

Breakfast: Breakfast Bar of Popovers, Granola, Yogurt, Vanilla Cranberry Bread, Oatmeal
Lunch: Soups from the Freezer (Black Bean, Split Pea) Oyster Crackers, Cheddar Cheese
Dinner:  Pasta Night with Papa
That was the day. Only 8 days left.
How ya doing?
This post is part of a month-long Pantry Challenge series. You can read more about my goals for the challenge here.