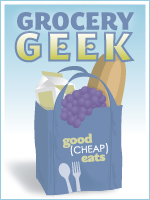 During the last pantry challenge in July, I ended up spending $600 on groceries. Some folks commented that they didn't think I was trying really hard. This time around I've really tried to cut where we could without making my family too uncomfortable.
If push came to shove and we really didn't have the funds to spend on milk and a box of cocoa powder, we would find a way to live without it. A pantry challenge reminds me of that.
On the same token, I don't think I could go a full month without shopping when we do have the cash. The inconvenience would be hard on my family without a real point other than maybe my pride.
I tend to think that we do okay on $800ish a month for a family of 8, eating few processed foods and buying mostly organic produce. I know we could spend less if we really had to; that's one of the great reminders of a Pantry Challenge.
I thought I took better pictures during the week, but I was wrong. Here's how the shopping has gone since my last update:
Vons (bananas, avocado, cilantro): $3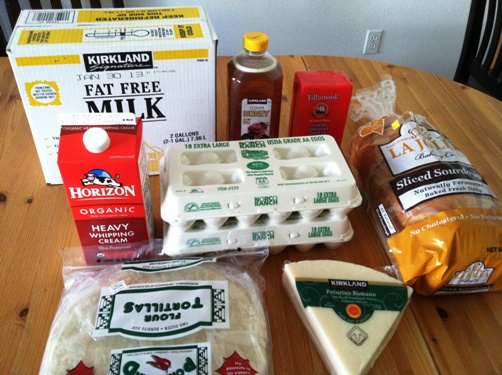 Costco (milk, cream, cheese, eggs, tortillas, bread, honey) : $51
Ralphs (coffee): $13
Abundant Harvest Organics (organic produce): $36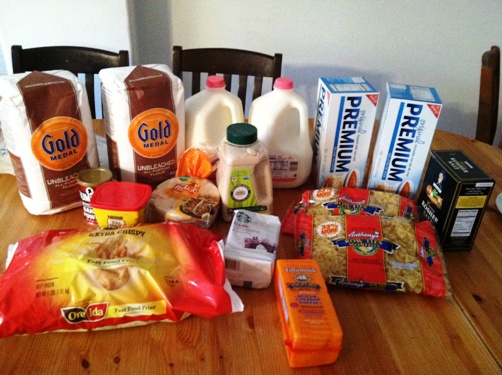 Walmart (above): $54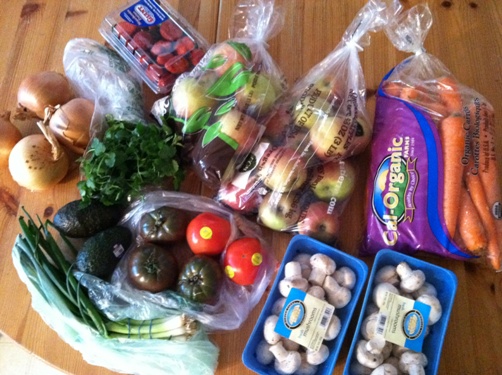 Sprouts (all organic produce, except the mushrooms, cilantro, and yellow onions): $22
Total spent this week: $179
Total spent this month to date: $343
I guess that isn't so bad after all, especially as I bought enough produce and miscellaneous stuff to last us through next week. We'll need more milk. And it's going to be tough to do all the baking and stretch the little meat that we do have on hand. It may be very tempting to eat out since there isn't a ton of anything.
My teenager is wanting more food, so I think a baking day is in order. Now that we have flour, we can go to town on that.
I am grateful that I haven't seen any great sales. I'm not passing up anything. I hate to miss out!
How are the numbers crunching for you?